Bolstering a String Orchestra
I had an interesting concert this afternoon... about a month ago, I was asked to see if I would conduct a local string group in a Baroque program later in the year(that is my specialisation after all...). I accepted the offer, as I do want to try and give back and help build the music community where I had my own training as a young person... and now that I'm less young, but hopefully more experienced, I feel like I am in a position to give back to the music community that has seen some hard times whilst I was away... but was so supportive when I was a student here.
Anyway, I showed up to one of the recent rehearsals to meet the orchestra and to get a feel for what sort of programming might fit with them. The conductor who was taking that rehearsal said, well... seeing as you are here, why don't you take a violin and play a bit as well. So, I did... and afterwards, he asked if I could join to help out with the concert (that was this afternoon). There was mention of a fee... but I declined. I think it can be a touch awkward if someone is helping out as a guest in a section and is being paid whilst the rest of the musicians (amateur) are not being paid for doing the same thing.
... and besides, there was always cake in the middle of the rehearsals! I also enjoy playing around non-professionals as well... sure, the quality and skill of the players might be quite varied, but the sheer joy and love of playing is something that I really love being around... and well, there are too many jaded professionals who have forgotten why they are playing... and just complain, and gripe about the pay or performance direction... or just make it through without committing too much of themselves.
Anyway... the concert concept was an interesting one. It was music that was set to images and text... with the theme of a remembrance of the 2nd World War history and the stories of prisoners of war. I'm always a bit up in the air about these sorts of remembrance ideas... In some ways, I do find that they are important for building a shared nation story... but it is always too painfully obvious that the story that is being constructed is a little... "cherry picked". It is an awkward thing to say, as I don't mean to demean anything about the story that is chosen... but it can often overlook many things in order to tell a preferred narrative.
Still... it is the sort of thing that has quite a great deal of emotional resonance for some people. I'm afraid that it isn't the sort of thing for me though... that said, I am still a musician at heart... and I do enjoy seeing the effects of music, even if I don't agree with the story being told. I think that that is true professionalism... you don't have to agree with the story, but as long as it isn't objectionable, you do the best to make it work and to touch the people that it is designed to touch. We are crafters... and we use the sounds to try to elicit emotion. The story itself is only part of the tools... one that people will find easier to latch onto rather than the abstract sounds, the sounds are to enhance and focus the emotions. That is the purpose of music.. to make people feel something, not to dictate the story.

I can also be found cross-posting at:
Hive
Steem
Publish0x
Handy Crypto Tools
Ledger Nano S/X: Keep your crypto safe and offline with the leading hardware wallet provider. Not your keys, not your crypto!
Binance: My first choice of centralised exchange, featuring a wide variety of crypto and savings products.
Kucoin: My second choice in exchanges, many tokens listed here that you can't get on Binance!
FTX: Regulated US-based exchange with some pretty interesting and useful discounts on trading and withdrawal fees for FTT holders. Decent fiat on-ramp as well!
MXC: Listings of lots of interesting tokens that are usually only available on DEXs. Avoid high gas prices!
Huobi: One of the largest exchanges in the world, some very interesting listings and early access sales through Primelist.
Gate.io: If you are after some of the weirdest and strangest tokens, this is one of the easiest off-chain places to get them!
Coinbase: If you need a regulated and safe environment to trade, this is the first exchange for most newcomers!
Crypto.com: Mixed feelings, but they have the BEST looking VISA debit card in existence! Seriously, it is beautiful!
CoinList: Access to early investor and crowdsale of vetted and reserached projects.
Cointracking: Automated or manual tracking of crypto for accounting and taxation reports.
Stoic: A USD maximisation bot trading on Binance using long-term long strategies, powered by the AI/human system of Cindicator.
StakeDAO: Decentralised pooled staking of PoS assets.
Poloniex: One of the older regulated exchanges that has come into new ownership. I used to use it quite a lot, but have since stopped.
Bitfinex: Ahhh... another oldie, but a goodie exchange. Most noted for the close affiliation with USDT and the Basic "no-KYC" tier!

Upgoats by ryivhnn
Account banner by jimramones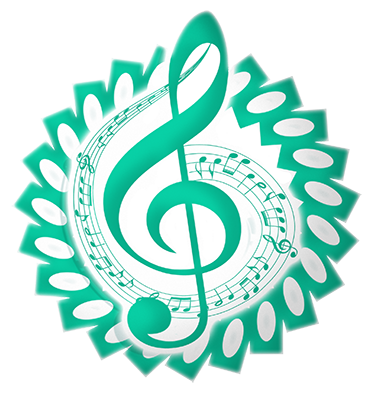 The classical music community (Subscribe at Steempeak and Peakd) at #classical-music and Discord. Follow our community accounts @classical-music and @classical-radio. Community Logo by ivan.atman