Let's Powerup and become stronger 💪 400 SP Powerup in this #spud4steem and inviting you all to take part
Here I go 💝
It's been 7+ months of time I joined steemit and it has become my addiction now. From day one to the present day I never being an inactive user even not for 1 day. I spent a lot of time here and has become a member of steemit family. I learned many things here.
---
I learned why do we powerup?
Steem power = strength of the vote. It means your votes become stronger 💪

If you have greater amount of sp. It means you would have greater influence in steemit.

You can help your favourite community in the growth by Delegation.

you can earn more curation rewards.
Here I'm powering up 400 Steem 🤠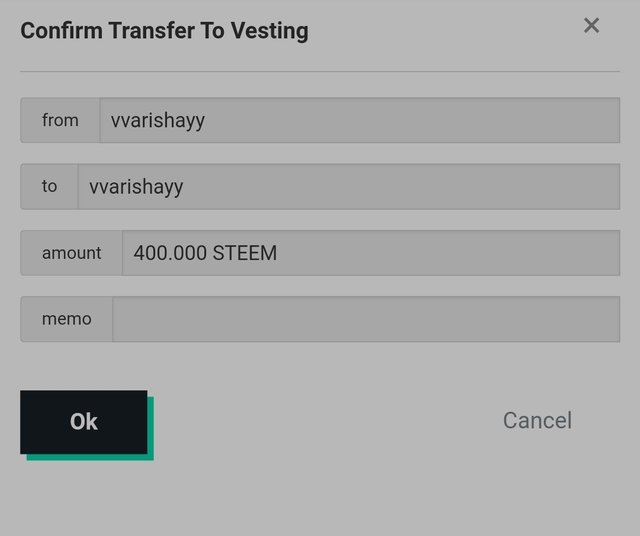 Powering up 400 Steem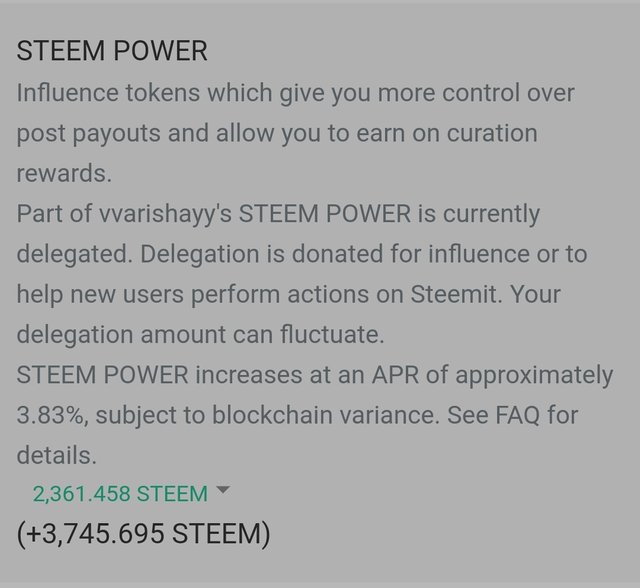 Screenshot Before Powering up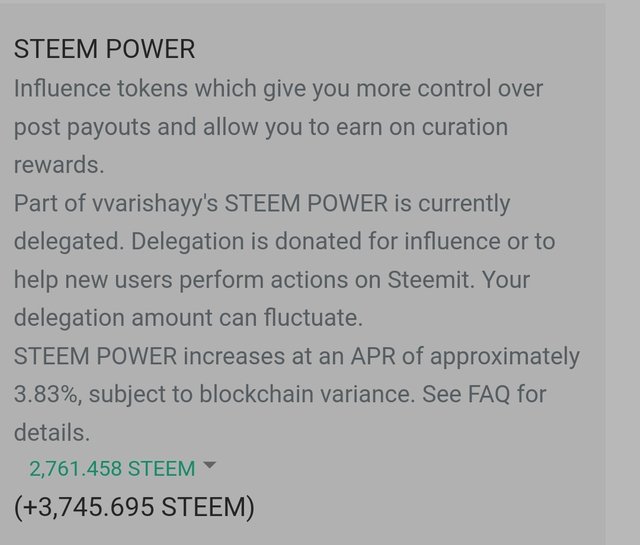 Screenshot After Powering up

My effective Sp 😍
alhumdulillah now I've 6500+ effective Steem power and I'm so happy 😃 I invite you all to powerup in this #spud4steem and become stronger.
I am grateful to all the sponsors
@xpilar
@steem.history
@hingsten
@bippe
@kiwi-crypto
@steem-supporter
@steemchiller
@kiwiscanfly
@randulakoralage
@adeljose
@mariana4ve
@abuahmad
Thank you @kiwiscanfly.
---
Regards,
@vvarishayy
Country Representative Pakistan