Steemit Pakistan Donation of Funds Account @pak-charity- Contribution In The Light To Humanity. [First Donation From Steemit-pak : 30 Steem]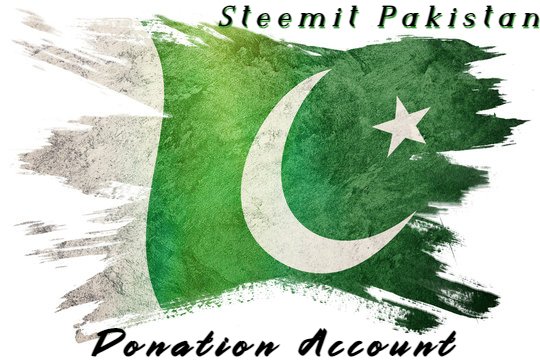 Steemit-pak was created 200+ Days Ago Since than we have been Helping Every Community Member but that is just Around We Could say Inside The Box but what about outside the Steemit ?
We have seen many people who can't Afford Smartphones,Laptops and other Accessories to access the world of internet and if they can they can't Write Due to illiteracy.
Due to illiteracy they are unable to get jobs in a good profession as in these days even people having prosperous Degrees are Jobless.
Steemit Pakistan Donation of Funds Account is created to help every person who is in need that's not about only poor, It Would help our Community Members in Emergency but we do believe that our members are already earning good amount and we are always trying best to promote our Dedicated Members.
So we would try best to focus over Poor Only Who Don't Beg for Money But are Helpless.
We would be posting daily/weekly/monthly Reports of Donations and Also We will be posting where did we donated the money.
Before Telling others to Donate we are taking the First Step To empower The Donation Account.
As the auspicious month of Ramzan is also arriving, why don't we step ahead and make some charity and donations to the needy people? Our Team would be setting their post's 40% beneficiary to @pak-charity. It would be great if all of you follow the team's initiative and do the same or if you want, you can do more or lesser than this. We are waiting for your response. In the end, it is for the good points that we want to earn for the day of judgement❤
Proof Of Donation

Remember your every step could save life of People
We would Request Everyone To Take Part in the contribution Towards Humanity....
We are Really ThankFul To Steemit Team who Helped us Reaching This Place !
steemcurator01 steemcurator02 and steemitblog.