STEEMIT PAKISTAN CERTIFICATIONS || A NEW INITIATIVE FOR PAKISTANI COMMUNITY. IDEA FROM THE STEEMIT PAKISTAN TEAM!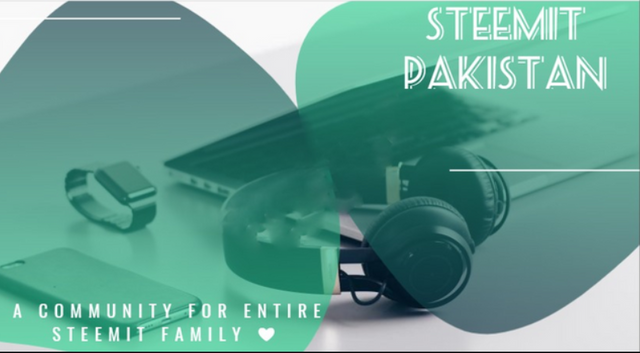 STEEMIT PAKISTAN IS SET TO START ALL NEW YEAR WITH A NEW INITIATIVE. THIS WILL NOT BRING YOU CLOSER TO YOUR SKILLS, BUT WILL MAKE SURE THAT YOU HAVE THE ON-PAPER RECORDS TO SHOW IT TO ALL THOSE WHO QUESTION YOU DAY AND NIGHT ABOUT YOUR ACHIEVEMENTS! WE ARE THEREBY ANNOUNCING


THE STEEMIT PAKISTAN CERTIFICATIONS
THESE CERTIFICATIONS WOULD BE AN APPRECIATION TO ALL THE USERS WORKING IN THE COMMUNITY AND ALL THOSE WORKING FOR THE COMMUNITY. EVERY MEMBER WHO HAS BEEN PROMISING AND PROVED HIMSELF A WORHTY CONTRIBUTOR TO THE GROWTH OF THE COMMUNITY, SHALL RECIEVE A CERTIFICATE AND A PRIZE STEEM THAT WOULD BE ENOUGH TO GET A COLOURED PRINT OUT OF THE CERTIFICATE AND POST IT HERE IN THE COMMUNITY AS HIS/HER ACHIEVEMENT AND ACCEPTANCE POST :)
THERE WILL BE A FEWER CATEGORIES IN THE START AND WE WOULD LIKE TO KNOW ABOUT YOUR SUGGESTIONS TOO.
The Promising Delegators to @steemit-pak (Country Curator Account)[Min 1000 SP].
The Best Author in the STEEMIT PAKISTAN COMMUNITY.
The Most Engaging Member(Quality Comments)
IT IS PERHAPS THE TIME TO REVEAL THE LOOK OF THE CERTIFICATE? NOPE, IT'S NOT YET :p
Let's take it as a contest everyone and try to work harder and harder for this purpose. The certificates are an important asset to a person. Think if you can have a certificate of being working on such a huge platform? How much will it add to your profile? To quite an extent we believe :) A Platform like STEEMIT that has changed millions of lives through the years and has been serving for the betterment of the people. A Platform that has provided skills to many, opened the minds, that has provided life to many and their earnings to many. I am sure it would be an honor for all of us to work under this platform and Certificates would be the best thing everyone would want to achieve.
ALRIGHT, FINALLY WE ARE REVEALING HOW THE CERTIFICATE LOOKS: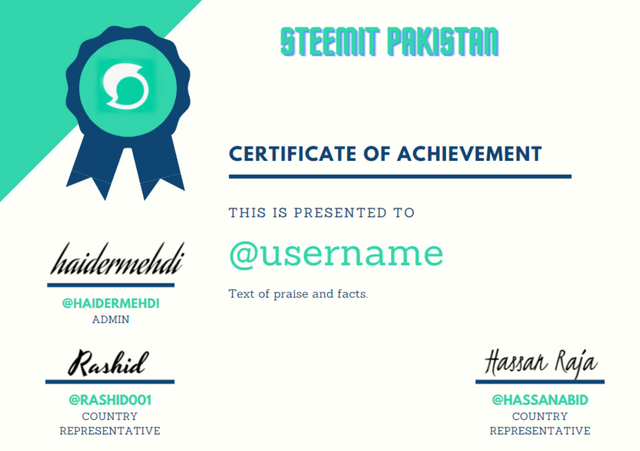 THE FIRST DISTRIBUTION OF THE CERTIFICATES WILL TAKE PLACE ON 1st March-2021 In shaa Allah.
We hope you like the look and we ask you for more categories. If you have some other categories in mind, don't forget to share them with us. We would be more than happy to get them in the list upon discussion.
Don't forget to resteem the post so that more and more people could start winning certificates with all of us :)
---
---
Words of Appreciation:
We would love to Give Special Thanks to @steemcurator01 @steemcurator02 and @steemitblog for their continuous support to Steemit Pakistan Our team members are working Continuously with your support.
We hope that you will continue your support towards our community.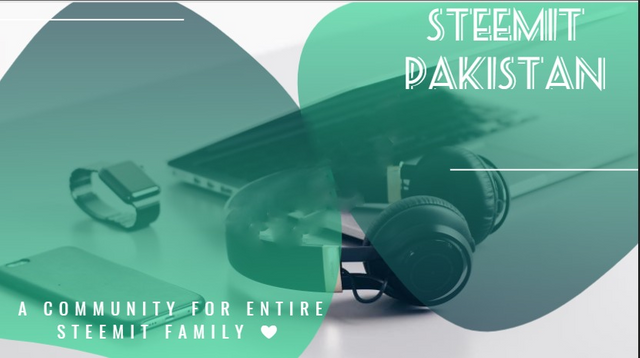 Join STEEMIT PAKISTAN
THE OFFICIAL STEEMIT PAKISTAN COMMUNITY
ITS OUR PLEASURE TO HAVE YOU HERE
FEEL AT HOME
---
Delegate Steem Power To @steemit-pak and Show Your SUPPORT
Steem On!