New Moderator Announcement || Chosen Based on Points Given by Team Members!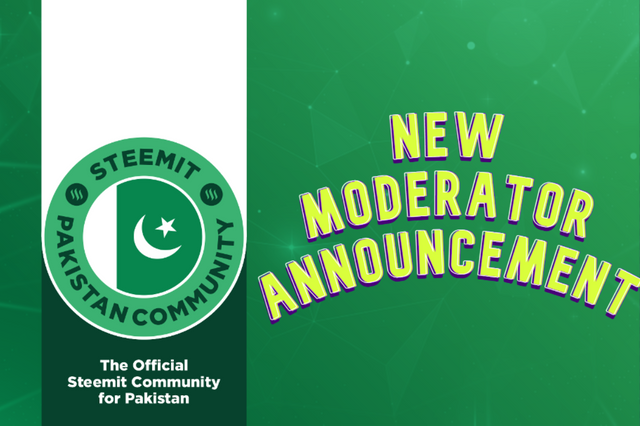 Hello Everyone, This is steemit-pak. The official Country Curation account of Pakistan.
We hope that you are fully committing to the rules of club5050 and enjoying extra support by the curators. We expect you to keep powering up as much as you can and help your account and Steem grow.

With the growth of the community we are having greater work and greater plans. Therefore we put forward an application a few days ago where we asked for members to put their applications. We got 13 applications and there seem to be a tough competition going on!
---
This is when one of our Team member presented an idea of Points Card. We designed a point card which consisted of 6 questions each carrying 5 marks. All the team members were asked to fill that form and give their marks. It was decided that the one with the most points combined will be announced as the moderator. And if there is a tie, we would look to select both the members.

We might be announcing another member in the next few weeks so all the other applicants are required to maintain their performance and improve if required.
---
The one who joins the Steemit Pakistan Team as the New Moderator is @Aniqamashkoor
---
She has been a very sincere and dedicated member since she joined steemit back in January 2021! She got the highest points among all the applicants. She topped all the point cards with highest marks thus we were left with no further discussions to chose the only moderator.
---
Congratulations to you Miss Aniqamashkoor. We believe that you are ready to work for us and with us. We welcome you to the Steemit Pakistan Team. If you are ready to take on this role, please make a short acceptance post for it.
---
We will give you further guidelines in our management group. Congratulations and Welcome Again.

Subscribe STEEMIT PAKISTAN
Quick Delegation Links To earn delegation rewards