Art contest Week #10||My Participation||11-October-2021||20% beneficiary set to steemit-pak
Hello and welcome to my another post.
This is my participation in art contest which is organised by steemit-pak.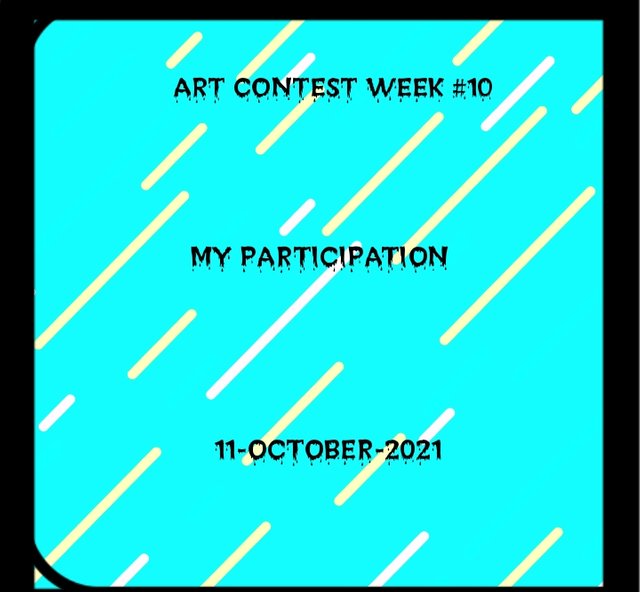 So i saw this ongoing contest in our community and i thought of participating in it.So i saw a pic of two horses which i thought i can draw so first i will share the original pic and then step by step procedure of my drawing/art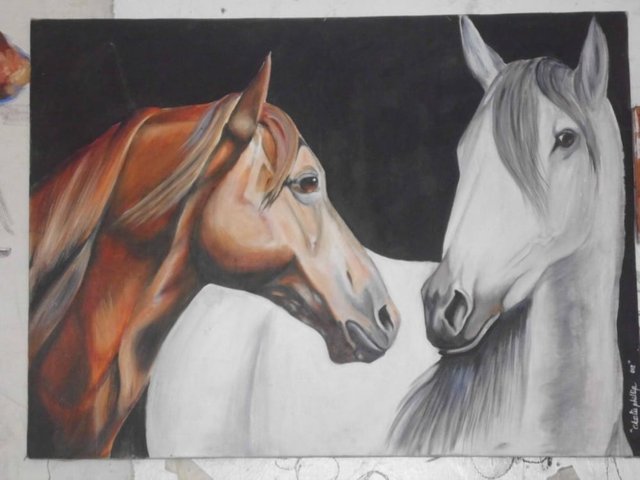 So this is the original picture which i tried to draw.
So first of a lets talk about stuff needed for this drawing
★Sheet
★Pencil
★Sharpener (To keep the lead sharp)
★Colors
★Eraser

STEP #1
Draw the white horse first because then it would be easy to draw the second horse.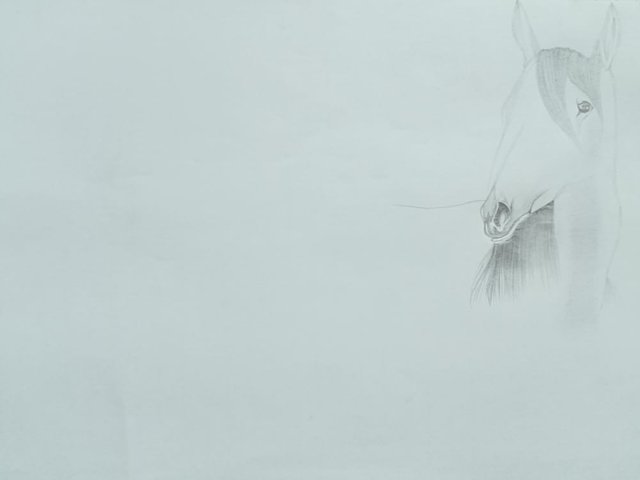 Step #2
Start drawing the first horse and once you complete drawing the first horse draw the backside of second horse.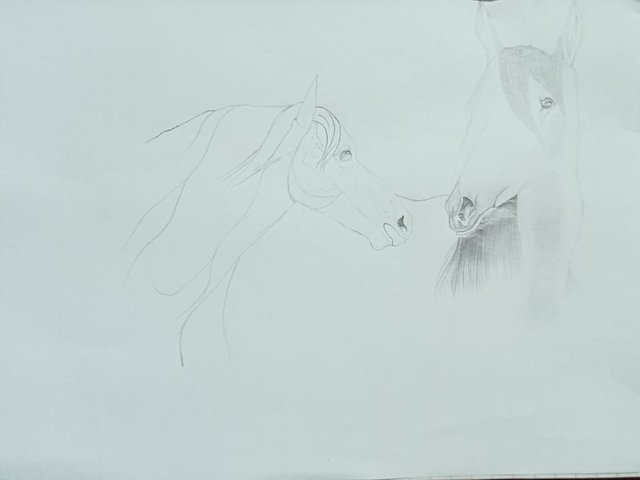 STEP #3
Start coloring the first horse and then color the background with so the second horse will become white automatically.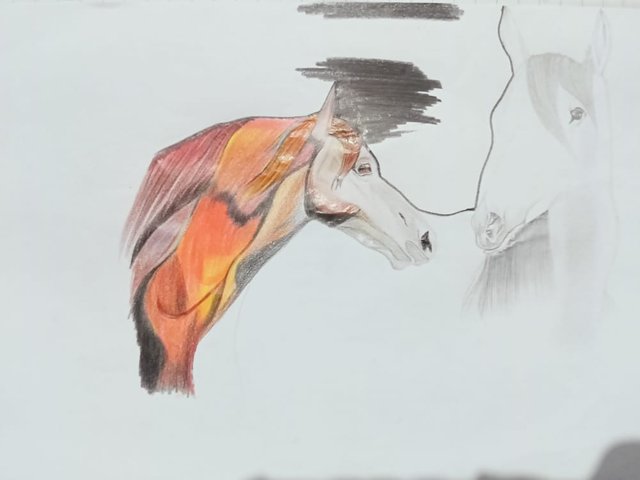 Use the pencil softly while drawing this.

FINAL PICTURE
Now its time to reveal the final picture of the art.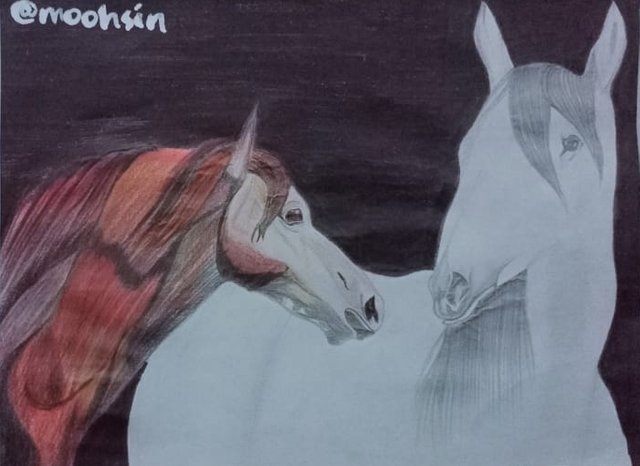 In the end i just cut the remaining sheet from the back of brown horse.
I hope you all will love this picture because it looks almost same as the original one.
So thats all from this post


Subscribe STEEMIT PAKISTAN
Quick Delegation Links To earn delegation rewards