How to make a complete desi chicken kadai ||08-08-22|| # ||Club75|| @khang572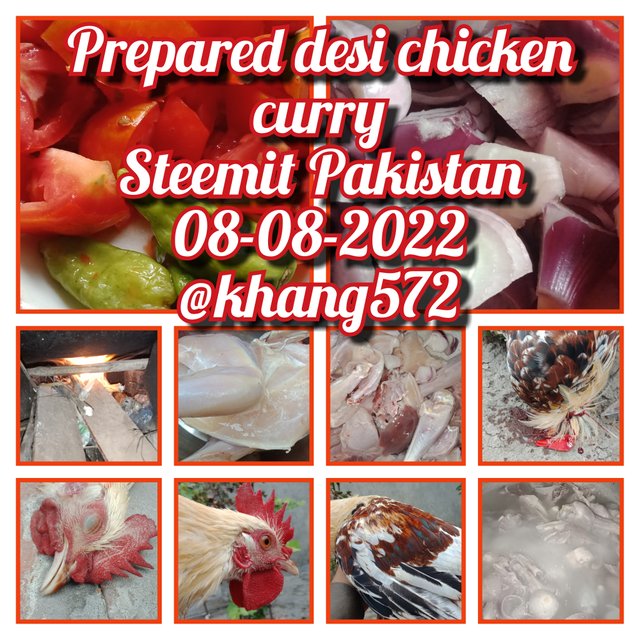 ..Ingredients used in chicken kadai..
1 _ One and a half kg of chicken meat.
2 _ Three medium sized onions.
3_ Three tomatoes 🍅🍅.
4_ Half a cup of mixed curd.
4_ Six green chillies.
5_ A teaspoon of 🥄🥄 salt.
6_ A teaspoon of 🥄🥄 garlic powder.
7_ One teaspoon 🥄🥄 ginger powder.
8_ A teaspoon 🥄🥄 red pepper.
9_ One teaspoon 🥄🥄 Coriander powder.
10_ A little Kasuri fenugreek and white cumin.
..Complete recipe for making desi chicken kadai with pictures..
Desi chicken curry is very easy and short to make at home 🏠🏠.
Yesterday evening, I bought a chicken from a local chicken farm for one thousand rupees, which weighed two and a half kilograms. When it was slaughtered and made into meat, its weight was six pounds.
First of all, the rooster was shown alive on camera, the rooster was very handsome and clever.
First of all, pictures of chickens were made as souvenirs. In the pictures, you can clearly see how beautiful the chicken is, which is planned to be slaughtered after some time.


.. Photography..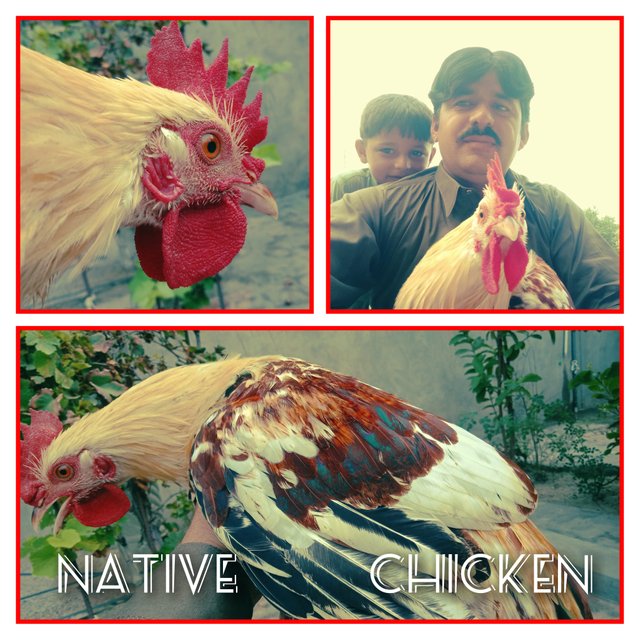 ..Slaughtered the chicken..
Slaughtering chickens is not a difficult task because I myself slaughter goats and cows for every sacrifice.
He asked the son to bring a knife 🔪🔪 to slaughter the chicken. When he brought the knife 🔪🔪, he said to the son that you sit holding its legs and wings tightly, I will slaughter it with a sharp knife 🔪🔪.
While slaughtering, the younger son made pictures. When the chicken was slaughtered, I myself skinned it, separated the legs from the body and separated the wings.
After cleaning the entire chicken body, wash it with clean water and place it in a vessel and photograph it.


.. Photography..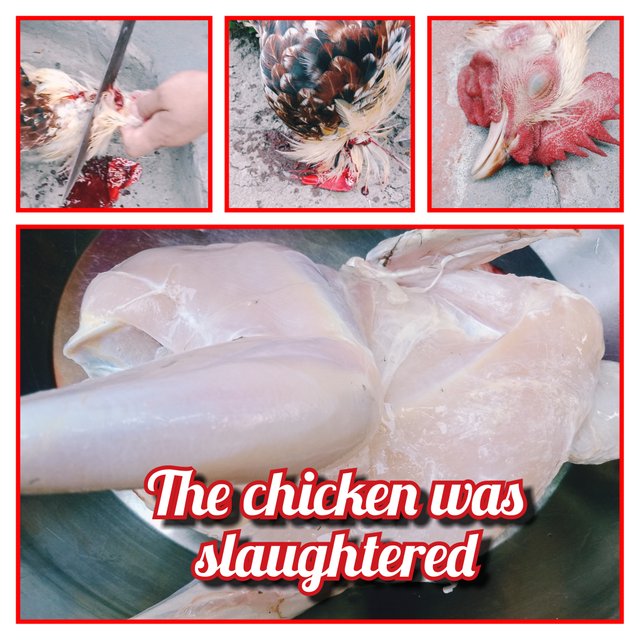 .. Onion Tomato and Green Chilli..
After the chicken was slaughtered and cleaned, I chopped three medium sized onions, chopped three tomatoes and then took six uncut green chillies.
Try to use white onions as much as possible. These white onions are better to eat than others. If you can have green chilies, then use small chilies in any curry. Its taste and aroma are great.

.. Photography..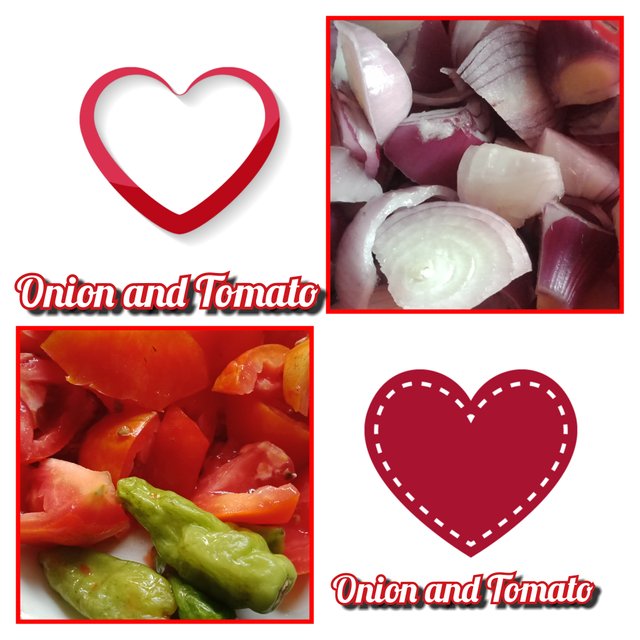 ..Cut the meat into small pieces and put it in the pan..
Cut the chicken into small pieces and wash the meat thoroughly with grape vinegar to remove the meaty smell.
Then put lemon on the meat and keep it for 20 minutes.
By adding lemon, the taste of the meat becomes bitter and the food becomes spicy.
After that, wash the meat and put it in a pan and add half a liter of water and add three medium-sized chopped onions and cook it on fire for 30 minutes.
After 30 minutes, when I checked the meat, it was completely rotted and the onions were also rotted.


..Photography..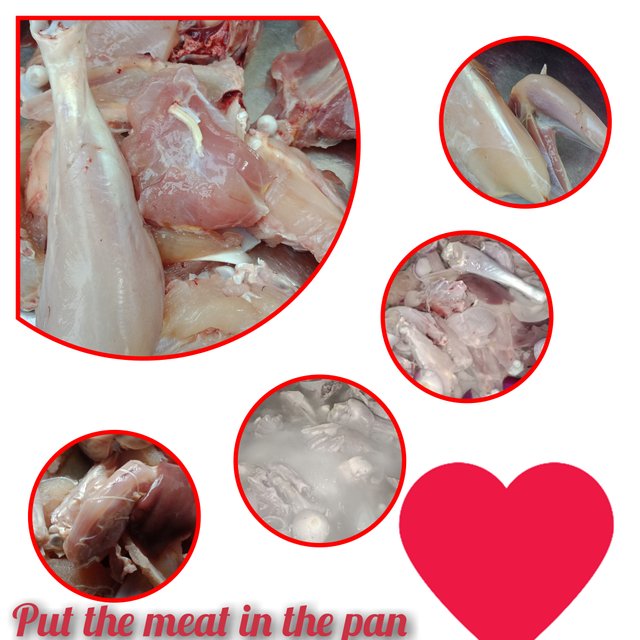 .. Spices..
Then add three spoons of Kashmiri cooking oil in the same pan, when the oil is hot, add the chopped tomatoes 🍅🍅.
When the tomatoes 🍅🍅 have completely turned into a paste, then add six green chillies, cut into pieces.
When the color of tomato 🍅🍅 and green chilli change, then add one teaspoon 🥄🥄 white salt half a spoon 🥄 turmeric one spoon 🥄🥄 red chili powder one teaspoon 🥄🥄 ginger powder one teaspoon 🥄🥄 coriander powder one A teaspoon of 🥄🥄 garlic powder and half a cup of mixed yogurt mixed.

.. Photography..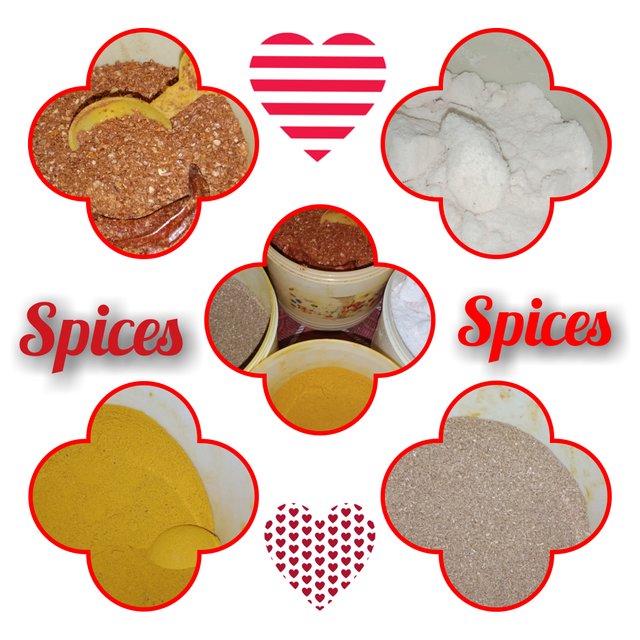 ..Desi chicken ready..
When the spice paste was prepared separately, then the same chicken was mixed in the same spice and along with it, two big potatoes for the children were cut and put in the kadai and the water that was left in the meat was also added to the kadai. Mixed up.
After mixing all these things, put some kasuri methi and white cumin in the kadai, close the lid of the kadai and cook on low heat for about half an hour.
Half an hour later, when the lid of the kadai was opened, the country chicken was completely cooked and ready.
As soon as the lid was opened, the fragrance of the kadai was the only fragrance, so friends, this was today's recipe for making chicken kadai meat.

..Photography..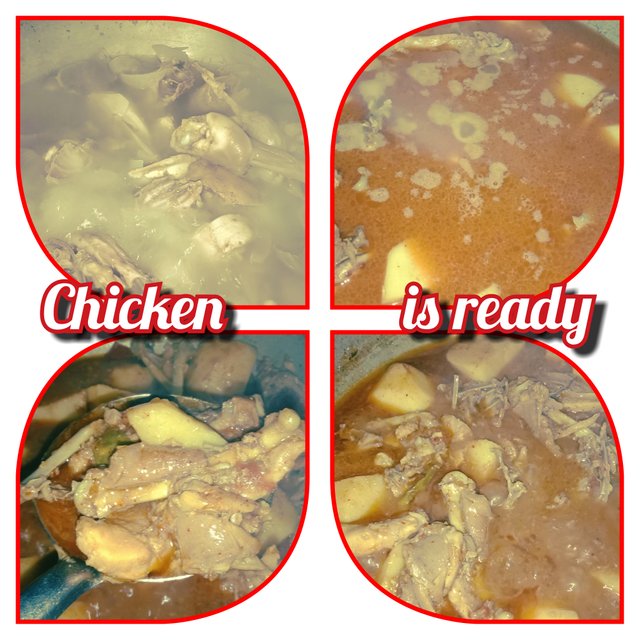 Special Mention:
@haidermehdi // @vvarishayy // @hassanabid // @steemit-pak // @event-horizon//
Regard @khang572