THE STEEMIT AWARDS 2021 - BEST AUTHOR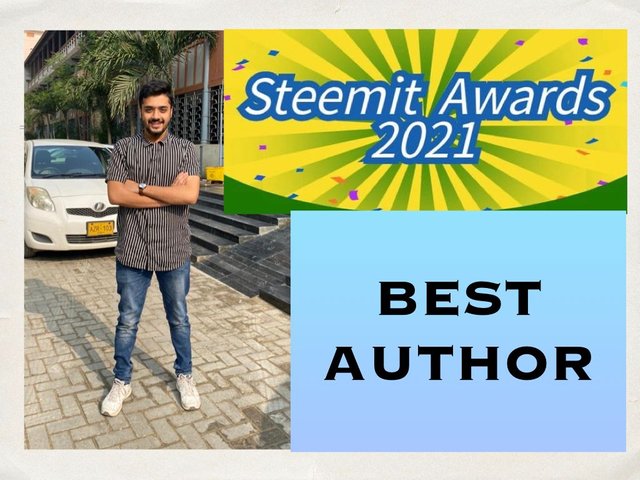 Assalamualaikum everyone. About this picture above, It's with immense pleasure and gratitude that I inform you all, I have been selected as the Best Author on Steemit for 2021 Alhumdulilah.
---
I started my Steemit Journey back in April 2021 and never in my wildest dreams had I thought that I'd achieve this. All I intended was to come up with quality content and to learn something from the experts here. This 8 month journey has taught me a lot.
---
Started my journey from diary games to Crypto Academy where I remained consistent, diligent and determined. I got to learn a lot and I am sure people gained a lot from my posts as well. I have always been dedicated and consistent on this platform whether it be posting quality content or powering up. I have earned a respectful place on this platform and it is ALL due to the will of Allah. Without Him I couldn't have done anything.
---
I am not worthy of praise instead it's Him, Allah. All praise belongs to Allah. If you're reading this post and you are happy for my achievement please leave a prayer for my family and I.
---
In the end I'd like to thank the steemit team and the people who deemed me worthy of this nomination.
Once again, if you're reading this post please say a prayer for my family and I.
Thank you.
---
Regards,
@huzaifanaveed1