How to write Good Comments || Avoid becoming a Spammer!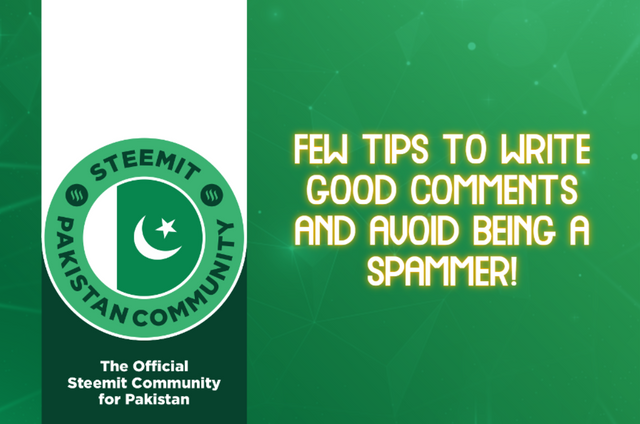 Hello Peeps, Hope you all are in good health and doing wonders in your life. Here is to a few points to guide you as to how a good comment can be made. I can see users just wobbling over the posts and dropping comments such as Very nice post sister / Very nice post dear / Appreciative content / I like your post / Food is delicious and many more like this....
Okay it's okay you can write this too but this should only be written to compliment the diary in the ending words of your comment. Like you read the post, find some points on which you can engage with the users, then after a good comment you can write that it was great reading your diary or post and i appreciate this content bla bla...

How to write a Good Comment?
Read the post thoroughly.
Go through the points where you can engage with the user.
Highlight the point using > this symbol.
Write a few words so that user can understand what you want to say.
Write a few engaging words. Make sure that the person is bound to reply.
Don't spam comments with copy pasting or similar comments everywhere.
Try to be grammatically as correct as possible. Don't repeat the same thing throughout the comment!
---
Some good Comments: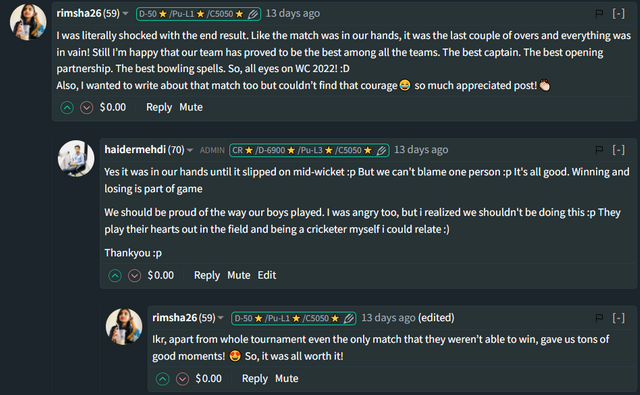 I am sure you all would follow these simple guidelines and make your comments look worth it. It's not hard to make comments. We all read the post so it takes no extra time but just a little bit of attention! Just reading the title or reading a few lines and commenting doesn't make it look good. Follow these simple steps and then you can win the most engaging user rewards :)

Cc: @steemcurator01
CONTACT DETAILS
| Country Representative Pakistan | Haidermehdi |
| --- | --- |
| Contact | +92 3182140907 |
| Discord | Haidermehdi#0457 |
| Telegram | haidermehdii |

Subscribe STEEMIT PAKISTAN
Quick Delegation Links To earn delegation rewards