Better life with steem the diarygame |28-08-2021| by @Farooqmanzoor
Asslam o alkam dear steemains !
How are you all i hope you all good even in these pandemic days of diasaeas of coronavirus. May Allah protect you all in these days of coronavirus. Alhamdullah i am also fine and enjoying the good health with the grace of Almighty Allah.
Allah never keep anyone rewards but it gave us on the right time. Allah is very mercifull and kind to us.
My Morning time...
Dear friends today i got up early in the morning at round about 5:00 am. Then i make wadu and done my fajar prayer in the town mosque with jamat. When i reached to mosque the jamat for fajar prayer was ready i joined the jamat and offered the prayer.
After the fajar prayer i came back to my home and change the dresss and weared the track suit for morning 🌅🌅 walk. Friends today the weather was very nice because the cold air was blowing. When i came out from my home i suddenly felt the pressure of cold air on my body. I felt fresh and good. When i had reached to the track where from i daily started my running i saw my friend whose is standing there and waiting for me when i saw him i came happy . Then we both started running together. We have run 20 minutes when we end our run we felt very tired . So after the completing my walk i came back to by home and done my some exercise at home also .
When i gote free from exercise then i ate my breakfast.
My breakfast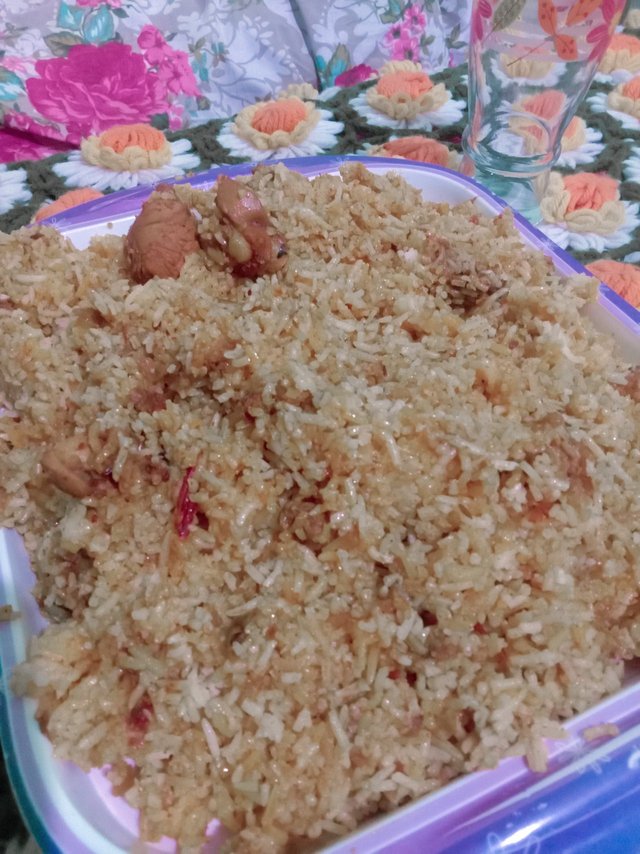 In breakfast i ate chicken baryaniii . It was very tasty and yummy. Chicken baryaniii is my favorite dish and i made this from my sister. The cooking of my sisters is very good she made many tasty and yummy dishes for us. I like her cooking very much.
When we all family members taste this chicken baryaniii we enjoyed it very much and eppricate her effort . So this was my breakfast.
My afternoon activities...
When i got free from breakfast then i gone to my sitting room and started using mobile phone . I started watching vedios on the youtube i saw many informative vedios which increase my knowledge about the world. I saw the history of the world .
When i watching this type of vedios my father came to my room and said that got ready for going to bazar we are going to buy some washing machine and spinner . Washing machine is used for washing clothes and the spinner also called dryer is used for drying the clothes.
Here is the some pictures of that machines and the whole shop.
photography...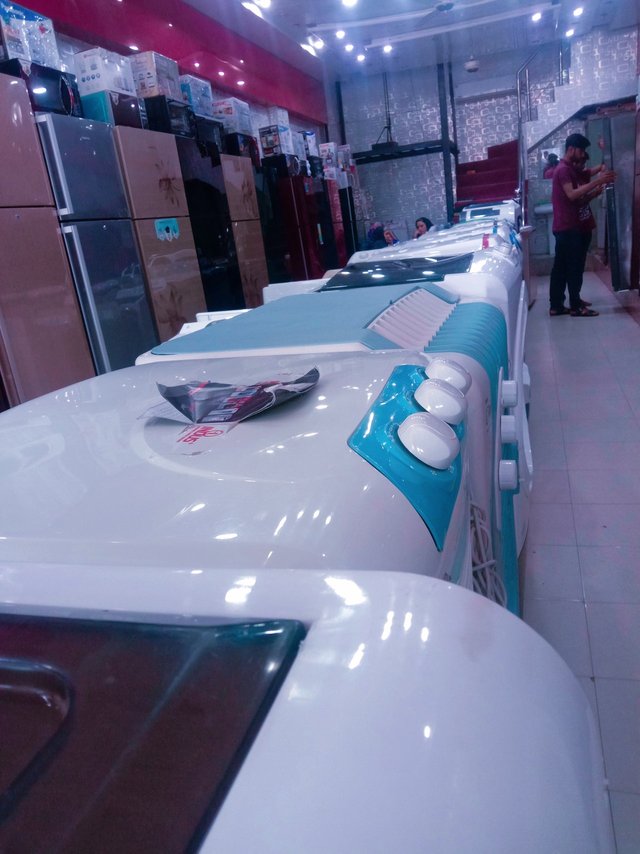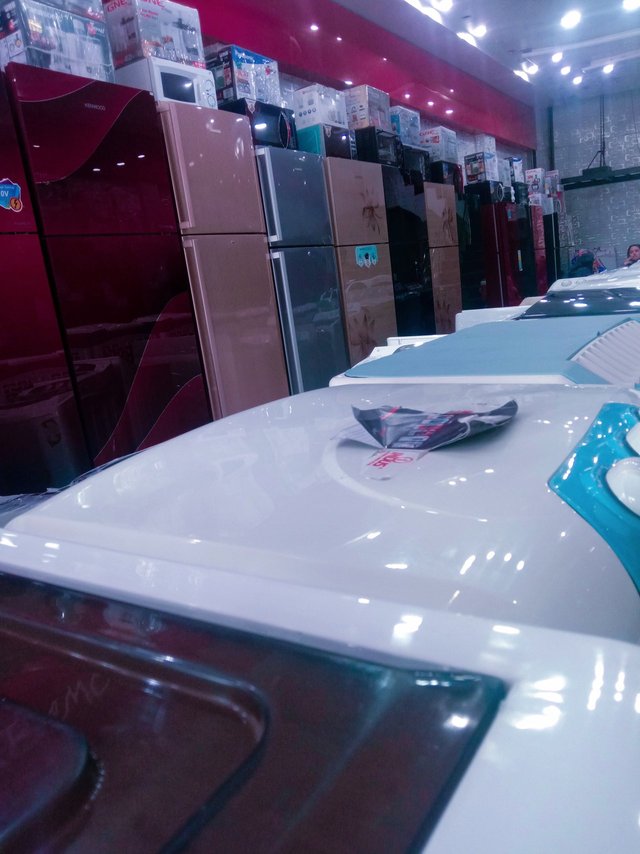 In these pictures you are seeing the pictures of the shop where from we bought the washing machine and spinners. This was very beautiful and attractive scene . The shop was very neet and clean. I like there cleaning . When we entre in the shop this was very cold because the AC is running.
As you seeing in this picture there are many washing machines and refrigerators . The combine scene of these are very beautiful. There were many other electronic things like iron juicer machine macro ovens, air coolers and many AC are there.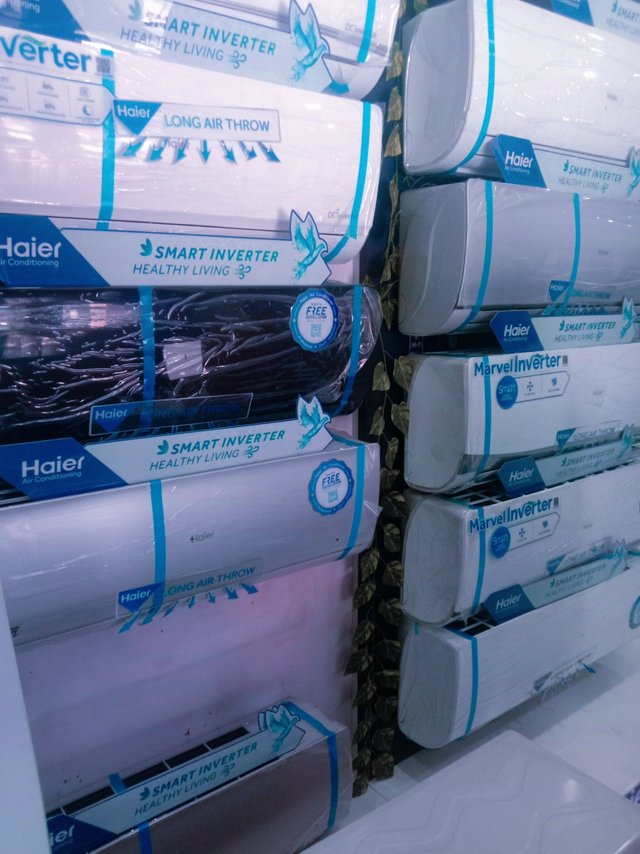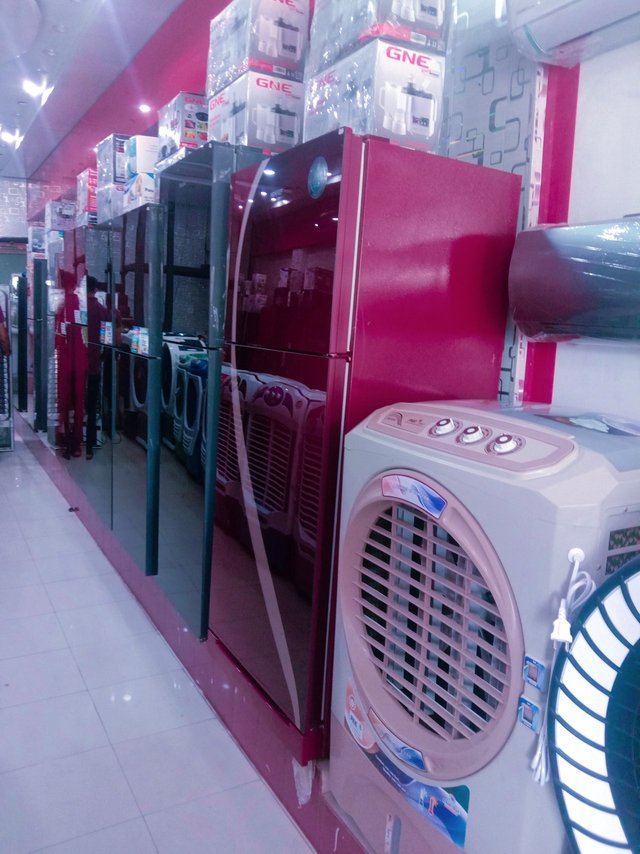 In these pictures you are seeing that a beautiful scene of refrigerators and air coolers. As you are seeing a how they are arranged. They all are arranged in well and good manner. Because of this the whole shop gave very good scene for our sight .
As you are seeing that the air coolers are kept at the front of refrigerators . They re looking very beautiful. There are of different types and colours.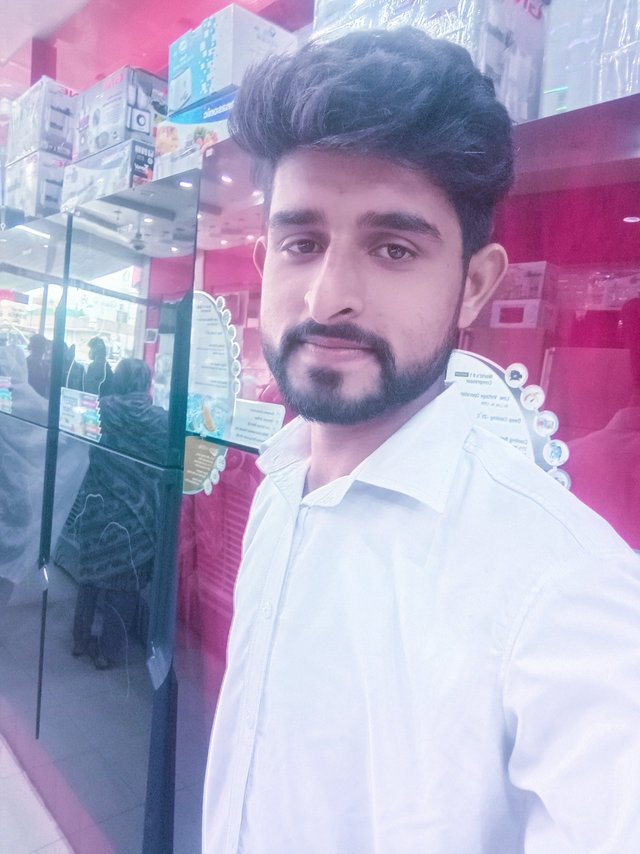 This is my selfi in the shop . As when i saw the red colour refrigerator i decided to take a selfie because the red colour are very attractive and have a good look for our sight.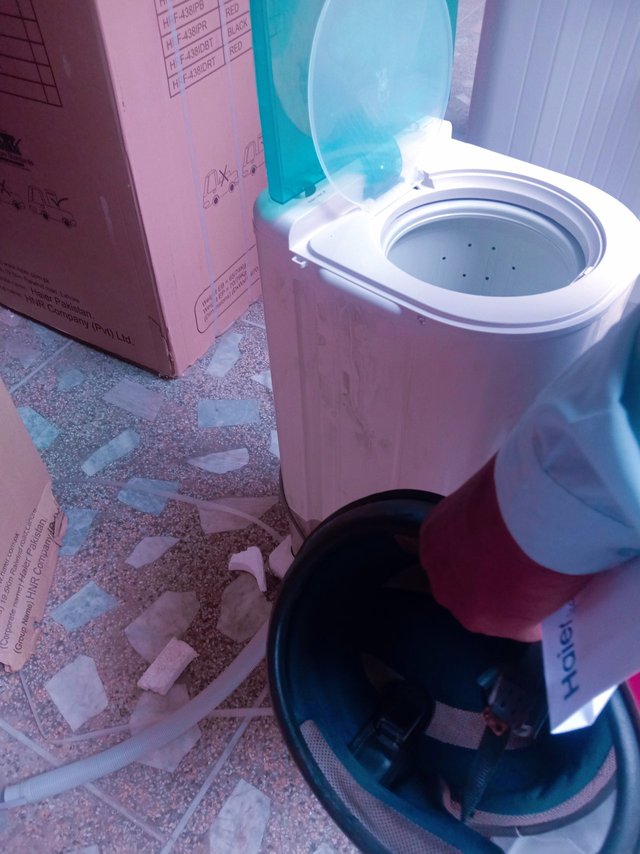 In this picture you are seeing that a spinner that we bought from this shop . This us very beautiful. When i saw its beautiful colour i said to father that we buy this one and my father respond well and bought this . this was a very famous brand haier . Haier comnay is very papalar in my country . This company provide very branded and good things which are used in our homes.
Visit to uncle's house to saw the beautiful born baby...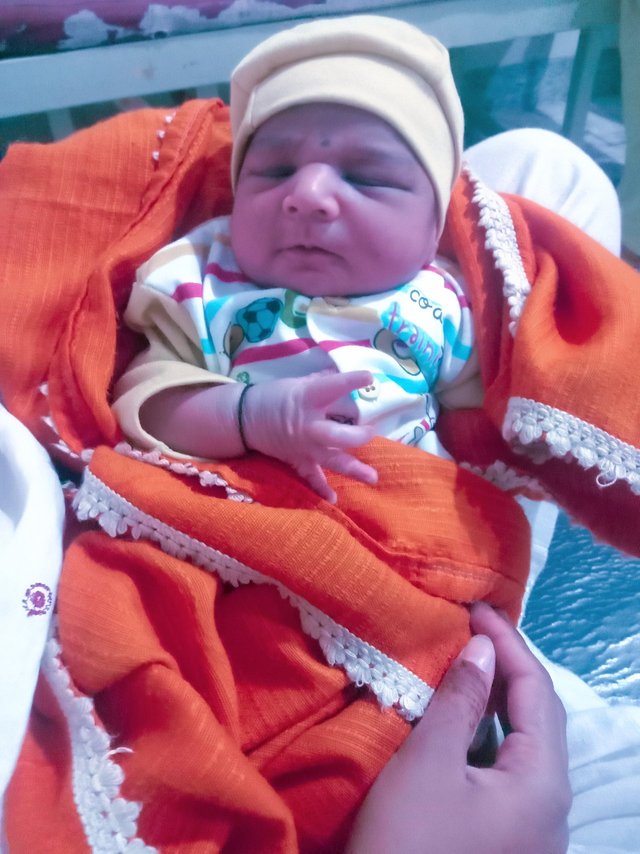 When we came back to home after shopping . I decided to visit to my Uncle house because the new baby are born bofore two days a agoo.
This baby was boy. When i saw him he is very saweet and cuit.i pick off my mobile and take a picture of him and now i am decided to share with you .
My evening activities... and my dinner
When i came back to home .i saw the picture of this baby to my other family members when that saw him all of them saying very beautiful and nice baby.soit was the time of 7:00 pm.and I am got tired and want to rest my mother said me that before sleeping you should ate your dinner. Then i ate my dinner.ao i go to bazar for buying some chicken for him. Herw ia the some pictures of my visit of restaurant when he make some chicken for me.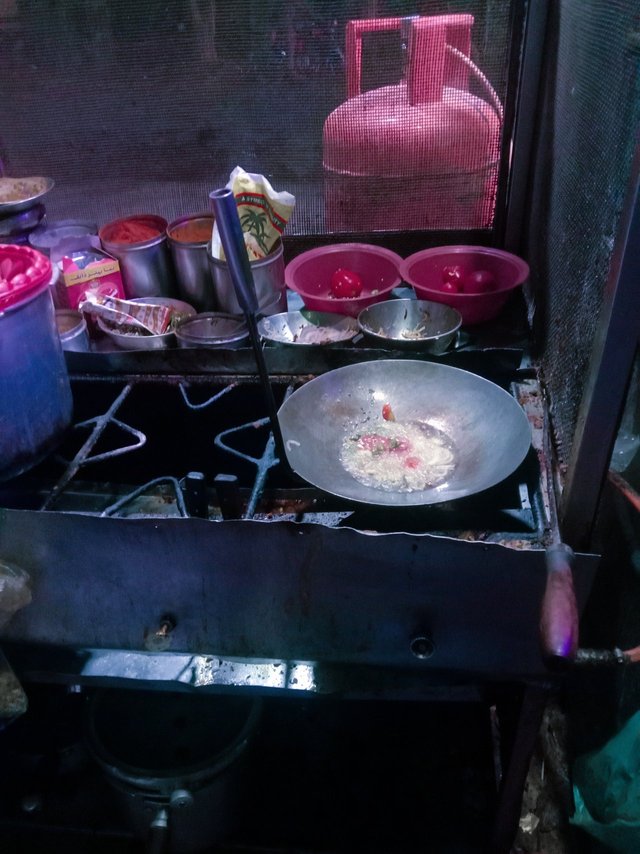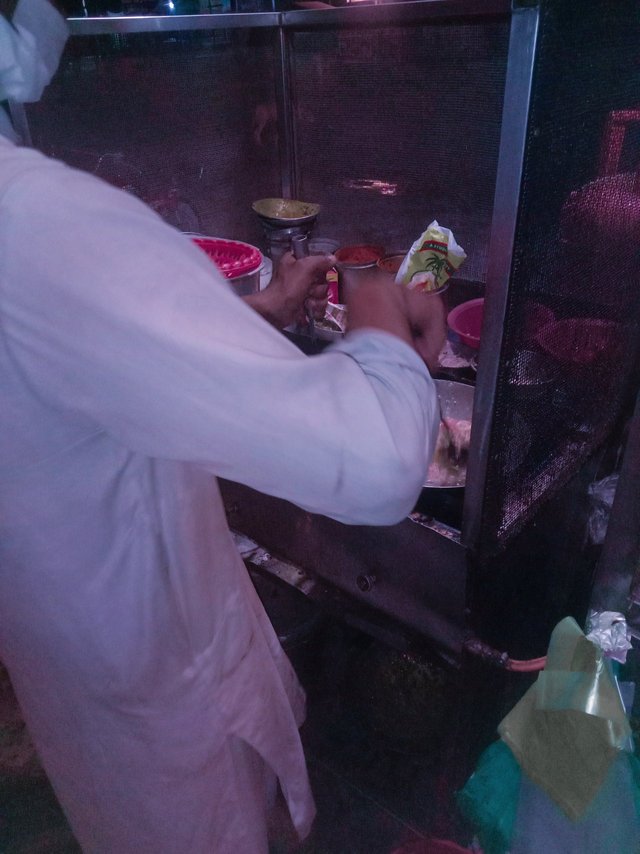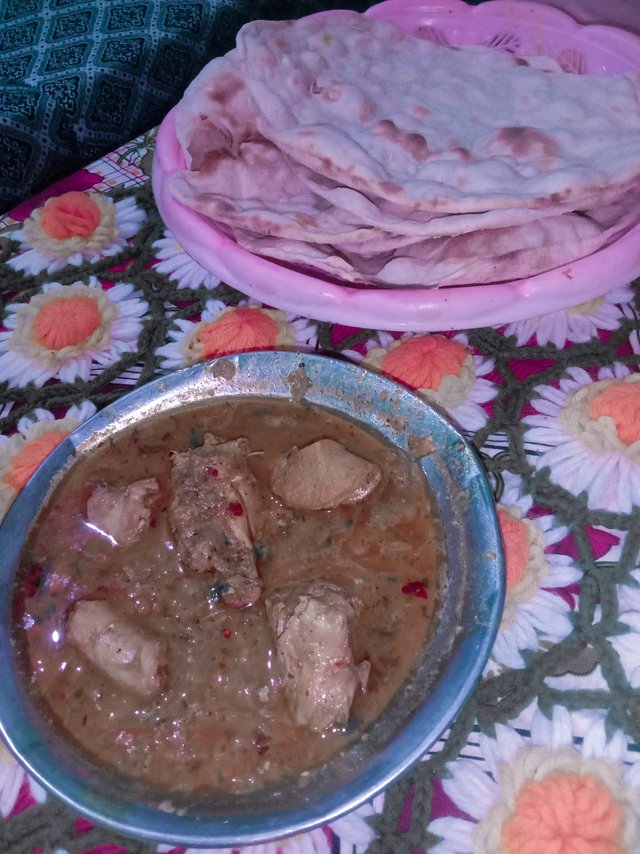 In these pictures you are seeing that the pictures of the little restaurant where a bought chicken for my dinner. This is very tasty and yummy. I really enjoyed . So this was diary and i hope you liked it .
Specailly mentioned
@muhammadfaisal
@bright-obais
@haidermehdi
@hassanabid
Regard
@farooqmanzoor