CLUB75 || Turning the clock back to 2 months || A Comeback
Assalam o Alikum Everyone!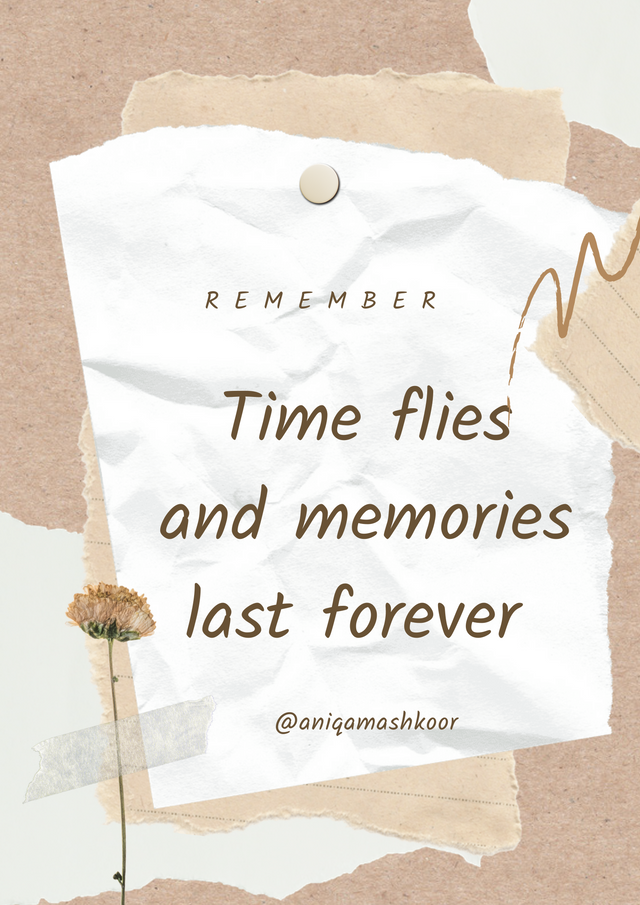 This is @aniqamashkoor, I'll not take much time. It's been a while since I stopped writing here, although steemit has been so close to my heart since the time I joined it. My father was not well from Ramzan and due to my busy schedule, I was not able to manage things.
I am doing great Alhamdulillah and hope that you people will also be in the best of your health. Time seriously flies it does not stop for anyone. We have heard this statement many times but I have felt it so closely.
Those who know me must have known this too that I have always been a baba's girl. My father is so close to me and I still don't believe that we have lost him. It's been 2 months that I haven't heard from or seen him. I used to think that I won't be able to survive without him but in the end, it's Allah almighty who fills our hearts with patience and gives us strength to survive in this world.
It was a very normal day of May 16th, everything was so normal we all were at our work and there were no chances that something this tragic will happen in our lives. My father was not that ill and none of us have mentally accepted this fact. It was most sudden that within the spell of 25/30 minutes we lost him in the hands of my mother.
The past few months have been very crucial for us by all means, my mother's hand got fractured and she had surgery alhamdulillah now she's much better and doing well.
I sincerely wish to continue steemit from now onwards and I believe that I'll be able to get the same love from you people as I used to have. I missed you all <3
Please remember my father in your prayers and pray for his maghfirat.
JazakAllah!

Signing off : Aniqa Mashkoor!
---

Subscribe STEEMIT PAKISTAN
Quick Delegation Links To earn delegation rewards