HISTORIC COIN REVIEW - 1944 WALKING LIBERTY HALF DOLLAR - 20210608
HISTORIC COIN REVIEW - 1944 WALKING LIBERTY HALF DOLLAR
Here is a 1944 Walking Liberty Half Dollar.
This coin was minted in 1944, during World War II, in the United States.
Imagine that this coin could have traveled to Europe, in the pocket of a soldier who landed in Normandy on D-DAY.
D-DAY June 6, 1944: U.S. and Allied troops land on the beaches of Normandy, 155,000 Allied troops liberate France during World War II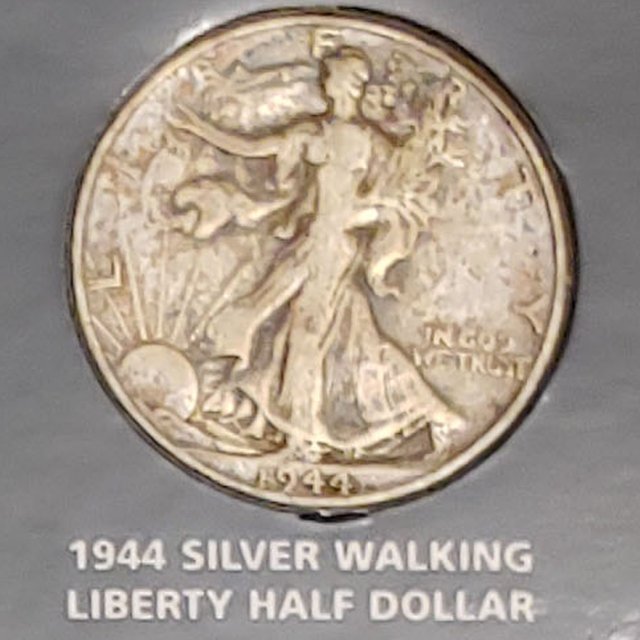 Midwest USA - 1944 WALKING LIBERTY HALF DOLLAR
Photo taken by me . . . . .
.