My first post in the silver gold community
I've always been interested in coin collecting since I was a little kid. I started with the simple penny books and enjoyed the thrill of searching for and finding the ones I need. As I got a little bit older I had a really nice collection of older silver dollars and half dollars that I got from my grandma, alas that collection was stolen and I'm left now with only the bare bones of what I used to have. Despite all that I do have a few pieces left and some with interesting stories.
1965 Canadian Silver Dollar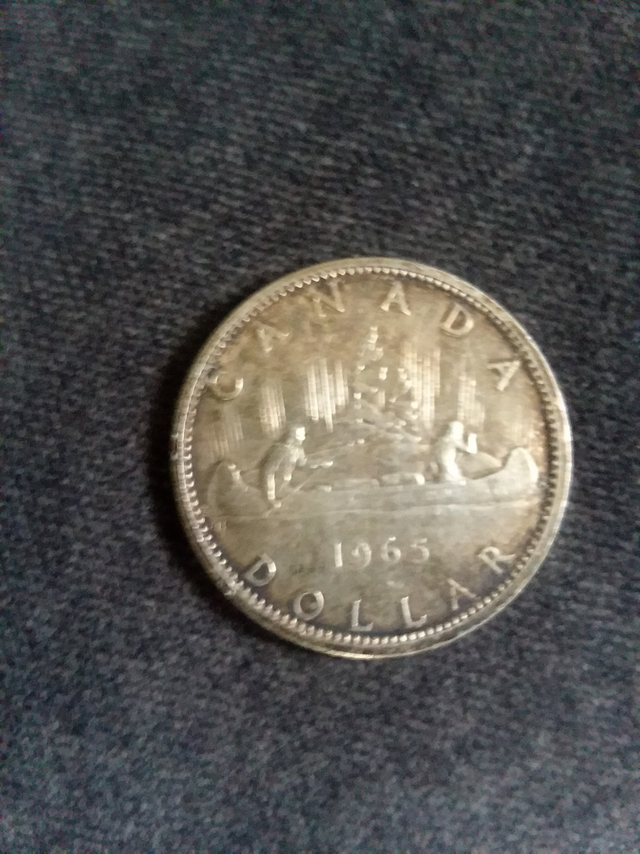 I actually found this coin while helping my dad to clean out an abandoned house. It was sitting by itself on a shelf in an otherwise empty closet. Actually I found a few cool things in the house (A WWII German bayonet) but that doesn't really fit in the SSG community. I've always really liked the design of this coin and used to carry it around as my card protector when I played poker. Based on what I could look up it seems to have the following stats-
Fineness: 0.8000
Weight: 23.3276g
ASW: 0.6oz
So this was my first foray into sharing some of my silver coins, I have always wanted to buy more but just haven't pulled the trigger yet. Maybe after sharing a bit more I'll finally take the plunge and look into buying something new for the collection. Until next time, hope you enjoyed.