How i think crypto currency can benefit society in future #steemcryptochallenge 4
This is tuseef and I will try to explain in good quality.
Why crypto currency is important:
In the world we have today payments are very fragmented, very broken. There are about 1900 payment systems in the world. If you count baking as 1 payment system, visa as 2, master card as 3 then there are 1900 payment systems. Less then 3% are connected, and there is the reason why that happens. Because we do not have a unified platform to connect all those payment systems.
Cryptocurrency is important because it is first time in our lives. We have the ability to move money from "A" to "B" without any base arrangement, any connections between them and there is no need of email to send money or id car etc.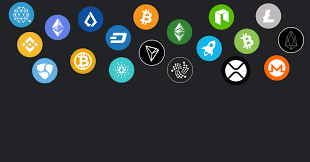 Source
PayPal allows bitcoin and crypto spending:
As the news this is huge and great step of success of crypto currency that PayPal allowed bitcoin and other cryptocurrency payment firms. This is the new step forward for cryptocurrency. After this bitcoin will become a rocket in soon in future, when the PayPal users start purchasing it. This is the great step to success for crypto world.
My thoughts for crypto currency:
I surely think blockchain technology is going to be huge and huge. I am completely think this is going to be a game changing technology. As we can see bitcoin is still a winner, because of it's trading, market capitalization etc. You don't have to be on a good position in this stuff. Cryptocurrency will change the future as we can take an example here: In 1990s anyone thought typewriter and fax machines will rock in future and they will become a winner and that person didn't thought about Email, what we are looking typewriters and fax are looser now and email is king. We are doing same today, we are thinking 'that business will work' or 'that site will work' or something like this. just we are not accepting crypto currency today, but the crypto currency win the future and who knows.
Small Comparison:
I wanna talk about 2010 when we all were purchasing things from shops and stalls with money. we use to purchase things with our national currency. I went to purchase potato and i gave the rupees to shopkeeper for getting those potatoes. In 2019 i was watching a funny sketch video and in that i saw the shopkeeper tells to customer " Transfer (XYZ) amount for 1 kg of potato and transfer (abc) amount for 1 kg tomato." And after that i watched the video full and i thought this time can be come in future for us. I am not able to talk about other currencies, because in many countries we can see there is shopping with crypto currency is started so far. But i can talk about our country, there i can see the future of crypto currency is very bright. soon we are hoping to being whitelisted in FATF, with that we will move forward for a bright success. This will the grand change in Pakistan.
How i think crypto currency can benefit society in future:
There are few points:
Everyone will be able to purchase anything from crypto currency. Like i will able to purchase Mobile, bike, car, fans, computer and mobile accessories with cryptocurrency. It will work online first, i purchase it online from the websites and there can be another problem that not all websites will add crypto method as payment. But slowly it will change and when it will change then we will see the new future of crypto. After that some of brands will start accepting crypto directly on their merchandises, it will literally change the world.

The business who will start accepting crypto currency first they will become huge company in very less time. I know there are many websites accepting crypto but i am talking about whole crypto currencies. Those websites are getting higher and these are being copied for accepting bitcoin and other cryptocurrencies. Now it is becoming a race between websites.
Conclusion:
There is a rule in world, "Everything work slowly here". Crypto will change the world and this is the process which works but slowly. As 10 years ago who thought about any online transaction technology like bitcoin transfers, but it is going on now. So we will see the better change after 5 and 10 years it will blast. After PayPal has allows cryptocurrencies this is going more easier to work with crypto for those countries where PayPal is legal and working. The cryptocurrencies will become a rocket business soon, and I am happy to be in firstly members of this upcoming cool trend of "DEFI transforming the world". Time will change us, because cryptocurrency will change the time.
---
It was my post, and a try to participate in challenge. I hope i will get support!. Thanks to @steemcurator01 @steemcurator07 @rashid001 @abdt @sardar-sani and @steemitblog for the awesome contests for us. I can do mistakes, forgive me!!