It's just A Miserable Feeling with these lives | Week 02 | 10% to Sl-Charity
This is my 2nd article on this topic
When we walk around in the society, we can see many of our younger generation have been victims of various drugs. Among those drugs, heroin is the most worst case in my point of view. According to experience i had, such victimized people to heroin are bringing their lives forward only for having heroin again and again. Actually i can't even think why they behave that way because I haven't had that experience with heroin. Even such guys addicted to heroin can't express their real feelings, all such people that i have met only say that it's an awesome feeling and they don't no how to tell it. Because of that they love it and bonded with it.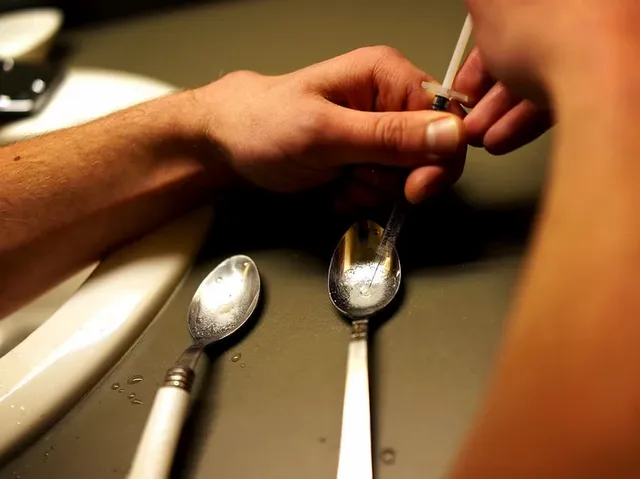 Image Source
As I could see there is a clear different between heroin addicted people and normal people when they working. I will share with you some of my experience.
In my construction company there are tilers working daily and there is one 23 years old special young character. When we come to wall tiling its bit harder than floor tiling and normally a tiler can install maximum of 6-7 sq.meters per day. But this young man installs over 10 sq.meters per day. Actually not per day because he always gets late and come around 10.00 in the morning. That guy is a victim of heroin and every day he works after using heroin. Even though he is younger to this field, many experienced tilers can't be compared with his skills. Although his addiction is not good, I could see a good behavior of him that others haven't. He always came to work although he gets late, not to spend the day. Others have limitations and they only do what they are needed to do. But that guy does the everything he can do.
I think because of that, society likes to keep that guy as same as he lives to get benefits. I tried again and again to save that young life but the effort of heroin is powerful than mine. As i was informed, most of the people using heroin were involved with heavy works and they are more strong than normal people when heroin is active inside the body.
Sometimes I feel like those heroin addicted people are being used by the society. But I don't know whether it is the real reason not to wipe out heroin from our country….