Amazed With Natural Colours | 5% to SL Charity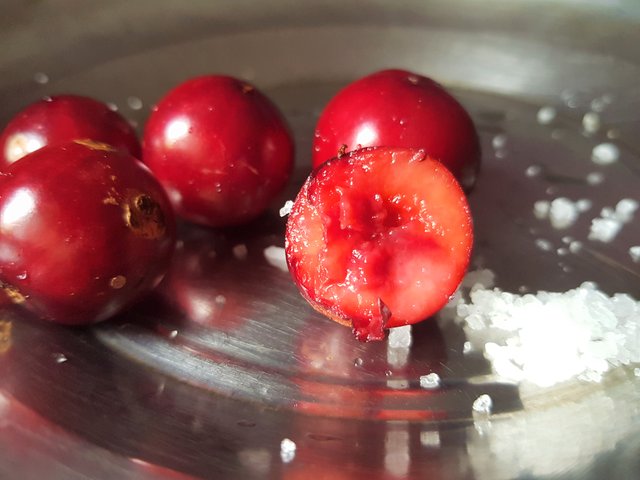 Having consecutive boring days is stressful. I cannot go out of my garden, even to a nearby shop. We are under covid-19 isolations and therefore every activity is restricted. To spend time, have to find something interesting to do.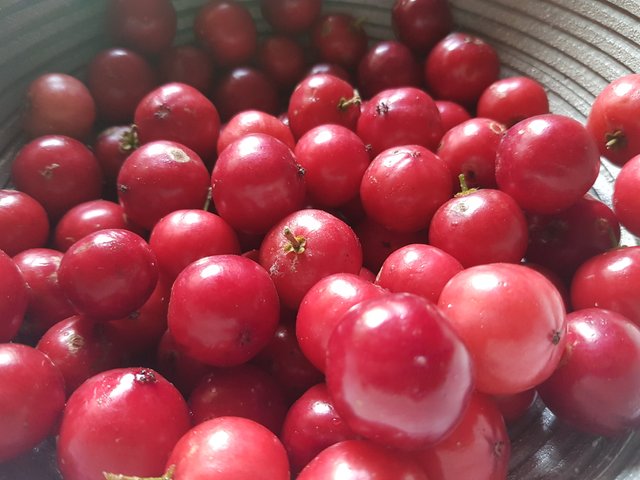 The Lovi tree in front of the house is full of its fruits. It reminds red colour bulbs in festive seasons. This fruit is one of the favourite foods of the bird called Bata Goya in Sinhala. The English name would be Sri Lankan Wood Pigeon but I am not 100% sure.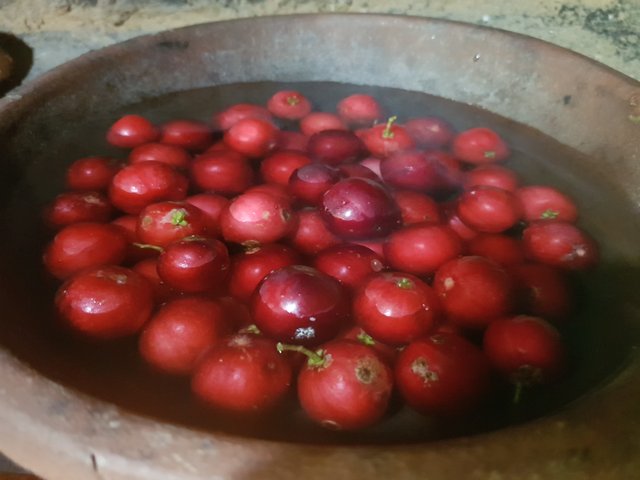 When they landed on the branches of the tree, many ripe red colour fruits fall down under the tree. The reason is, the bond between fruits and the branches is very weak and gets weaker when it ripes. Even when we pluck fruits, ripe ones fall down. I hate this scenery. 😏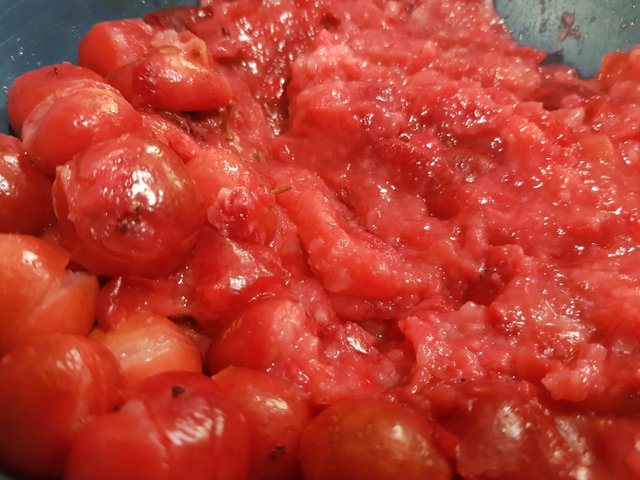 The colour change of a lovi tree is very beautiful. Its younger leaves have a reddish colour and turn green with time. The younger fruits are green in colour and turn orange-pink colour with time. Then with ripping, the colour gets darker. First, it turns red and then become dark red/ maroon. At the final stage of ripping fruits become dark purpulish. This is the best time to eat it.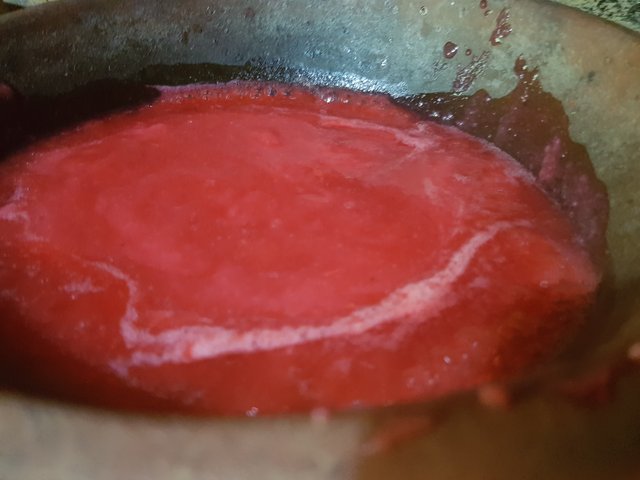 Purplish coloured fruits are less sour. At earlier stages, it is very sour and some cannot even without puckering their mouth and face. 🥴 But I love them. Lovi fruits are better with some salt crystals. Mouthwatering. Also, we made Lovi Pickle by adding pepper, salt, sugar and chilli powder into chopped Love fruits.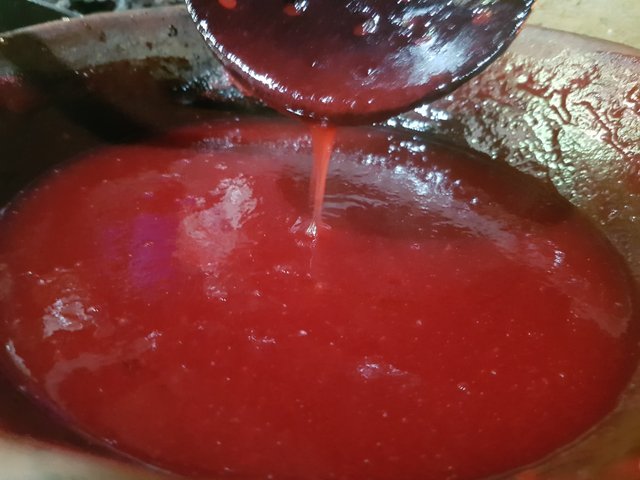 This time after seeing lovi, I wanted to make a jam out of them. During last season, my mother first tried it and it was better in taste. So, to get rid of boring isolation life, I made this again.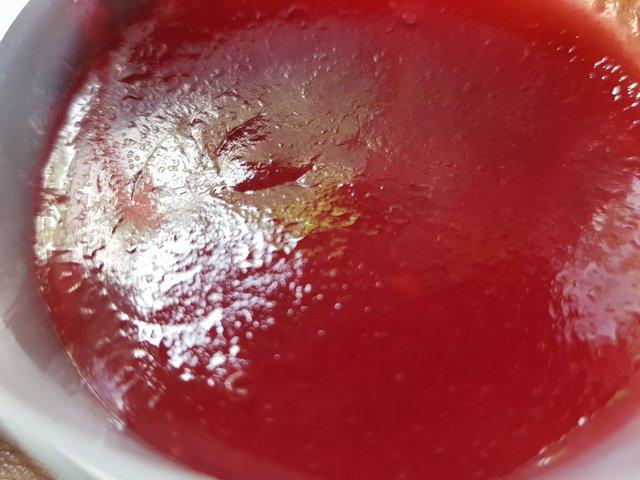 My brother helped me to pluck them from the tree. The photos show the process of making. It is very simple as making other jams. But as Lovi is a hard food physically, I boiled them in hot water before blending and sieving. Other than sugar I added a pinch of salt into the mixture.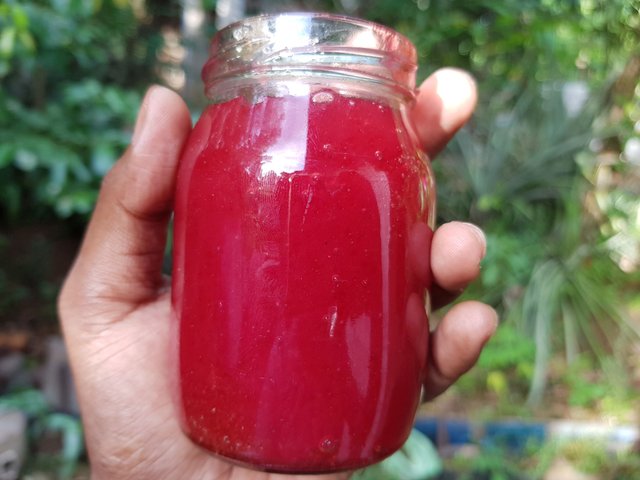 I made 3 bottles and this is one of them. See its colour. Even without any added colours, how colourful is it! Amazing. Nature has amazing colours. Just see around. You will find them.