Steem Promo | Online | 5% to SL-Charity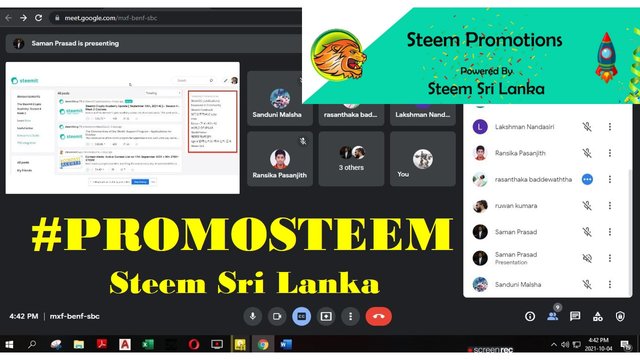 Hello friends…
This is my 1st post after the wining the 4th place at SPUD4STEEM - October. Actually it was huge moment for me. Therefor I wanted to post a very special one, which will be more beneficial for the Steemit platform as well as to the society.
This was related to the Steemit promotion. So we selected few people at our office to do brief introduction about the Steemit platform. Our intention was to select few good people who can get some benefit from Steemit. Firstly we decided have small meeting but after country get opened. But still there are few regulations here due to the covid-19. So plan was changed to online meeting. Google meet app was used to conduct this session. It is a really simple app, user friendly. I prepared small presentation to show them, how the Steemit is working and what we have to do there. For that I could gathered few my steemian friends also. They also shared their experiences in this platform.

Our key points were,
1.What is Steemit
Since this is new to them, they were really interested to know about this.
2.How it works?
3.What you have to there ?
These two points took more times than one. We explained step by step about this points. How we can enroll here, who are there, how the system working, our role here etc.

Participated list has given below.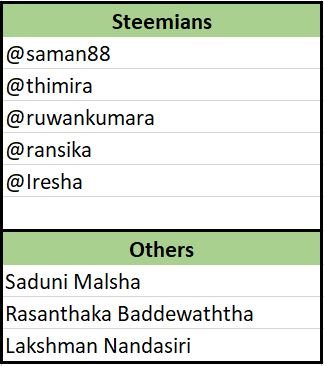 So this is how we conducted the online session with them.
This is the 1st step, and we hope to have more discussions with more people in near future.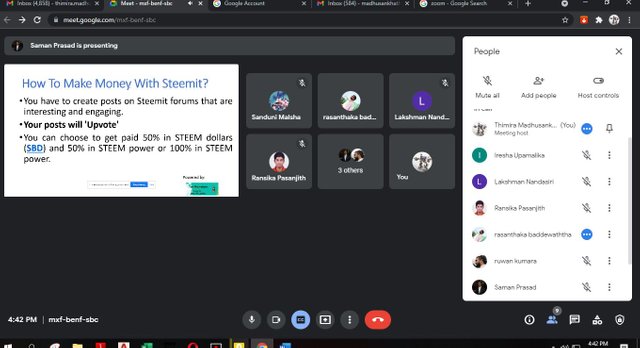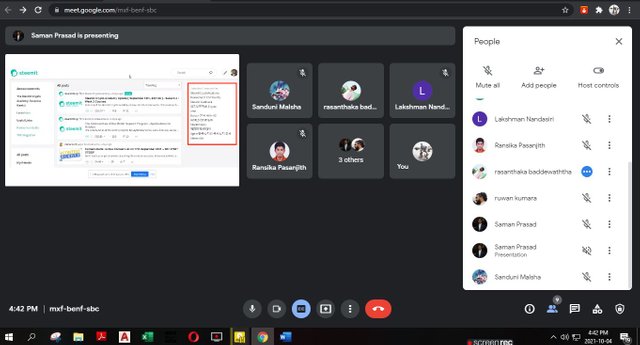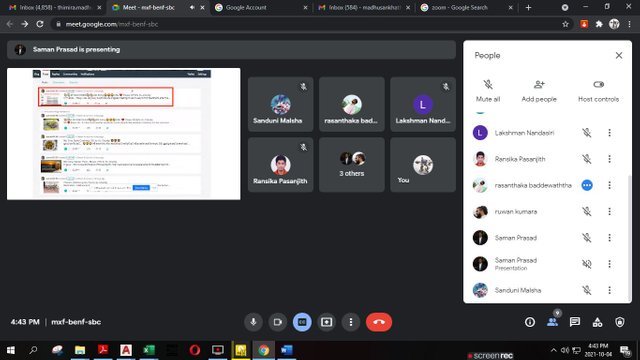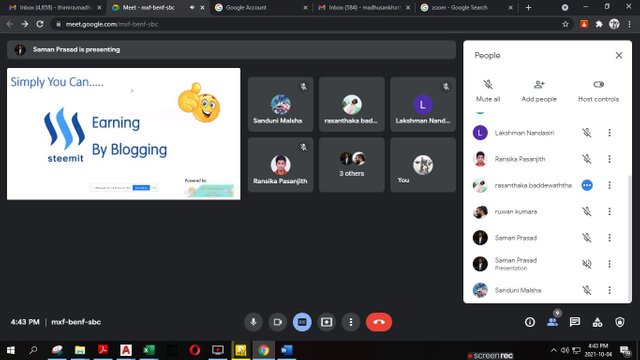 Until that, be safe…Be happy…
Thank you for reading, Have a nice day…