Intermediate Care Centers (ICC) functioning in Sri Lanka | 10% to SL Charity😎😎😎
Hello Friends…
I think all you are fine and stay in safe. Still whole world is suffering from the Covid-19. Our country also in critical zone. No of positive case and death cases getting higher day by day. We can't find place which is free from covid. Many major hospitals are at peak and running out with the treatment facilities. Hence many patients are staying at home and following the instructions are given by health sector.
At pass all the positive cases and 1st contacts were isolated from the society and treated at the government care centers. But now capacity of their places also exceeded. But now there is a trend. Privet Hospitals and hotels jointly provide the service and treatment for the covid positive case as well for peoples needed to be quarantined. This is a good move and solution to bear the excess pressure on government. Hotels were also faces with huge financial problems due to the lack of tourists. From this also they can earn sufficient amount of money to recover the lost. Most importantly to secure the jobs also. They are providing food and other facilities with medical treatments as per the reputation of them while following the health guidelines.
I could find the details of few Intermediate Care Centers (ICC) functioning in Sri Lanka. This will be very help helpful if someone needed and if someone who willing to travel in Sri Lanka in recent days.
ICC – Conducted by Asiri Hospital – Sri Lanka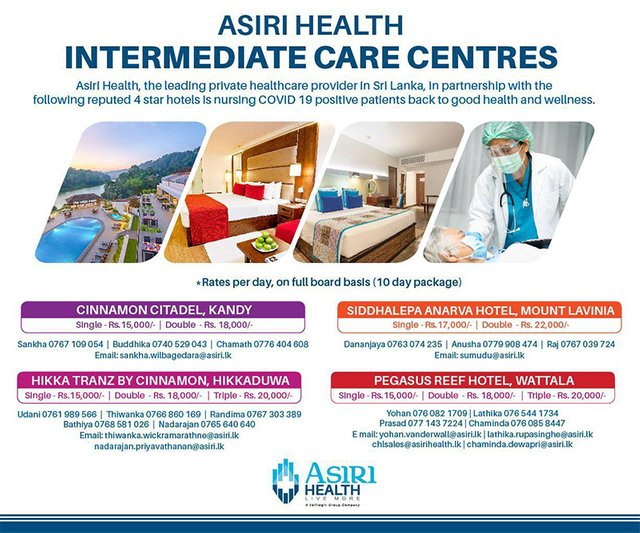 Source
ICC – Conducted by Nawaloka Hospital – Sri Lanka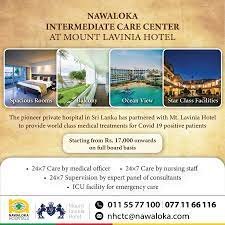 Source
Kings Hospital – Sri Lanka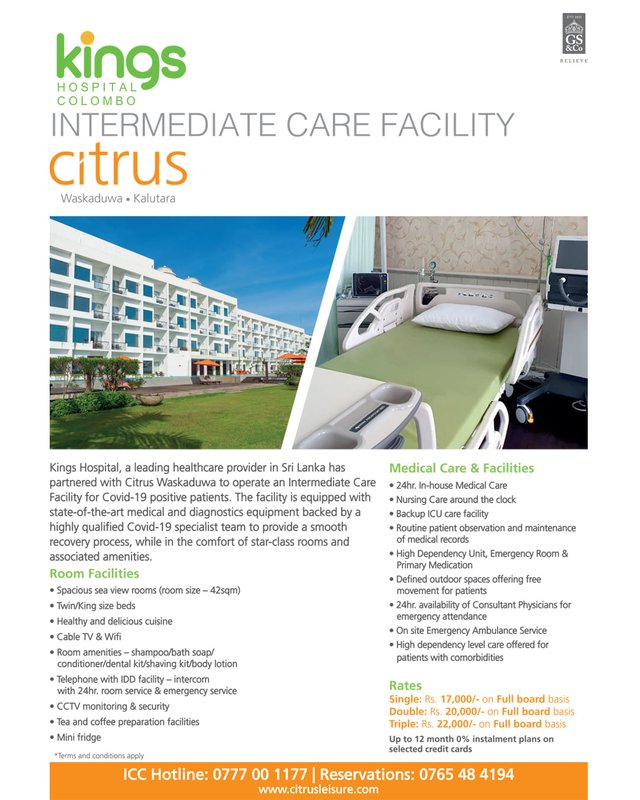 Citrus Waskaduwa – Kaluthara
Room rates – Single – 17,000 | Double - 20,000 | Triple - 22,000 LKR
Contacts – 0777 00 1177, 0765 48 4194

Thuryaa – Kaluthara
Room rates – Single – 15,000 | Double - 15,000 | Triple - 19,000 LKR
Contacts – 070 2676 465
Ruhunu Hospita – Galle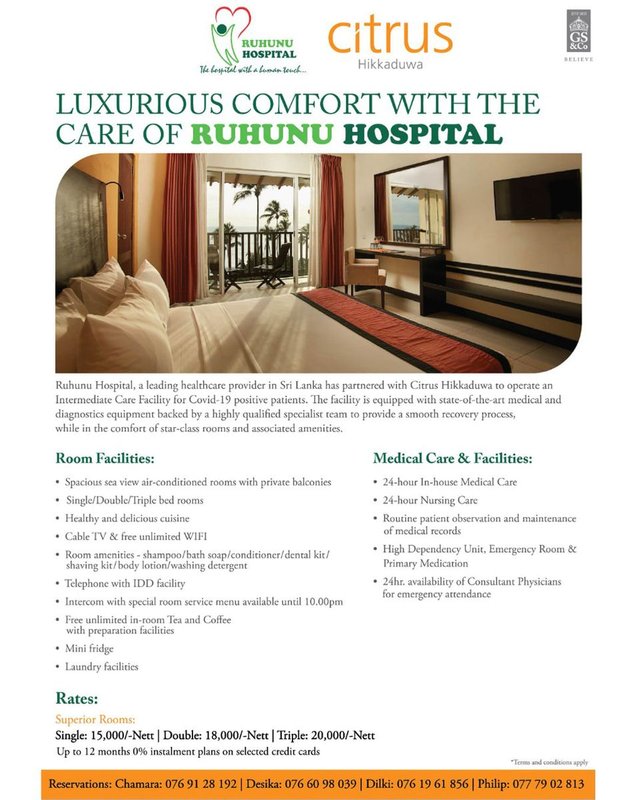 Source
Citrus Hikkaduwa
Room rates – Single – 15,000 | Double - 18,000 | Triple - 20,000 LKR
Contacts – 076 91 28 192, 076 60 98 039, 077 79 02 813
(Sometime prices can be revised due to the prevailing conditions in Sri Lanka)
Normal method is you have to stay there 10 days from the date of positive. There for you may have to spend more 100,000.00 LKR here. If you having proper insurance cover, you can claim the bill. Otherwise it will be problem. Also this charges may not possible for the low income families. Sadly they have to stay at home or have use government facilities.
Finally I want to say that no one should get positive. No one....
Be safe my Friends....Thank you for reading.