The Best Birthday Gift in My Life | 10% to SL-Charity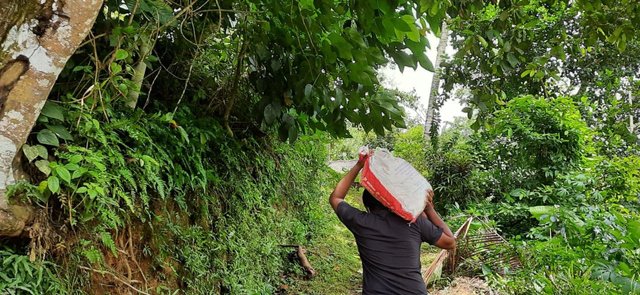 Yesterday, I shared our visit to Hiyare reservoir. On Saturday, my boyfriend got a quick idea of doing something good on the way to Hiyare. He proposed to distribute some food items to low-income families celebrating my birthday. These days prices of all the things are extremely high. Even though we don't feel, thousands of people of this country are sleeping without having a proper meal. I agreed with him without a doubt.
The next challenge was selecting families from Hiyare. We used 'nearby' feature of Google maps to check for a near by temple. After checking multiple temples, we found a temple called ශ්‍රී පද්ම ගිරි යෝගාශ්‍රමය which is close to the Hiyare reservoir and also with a contact number.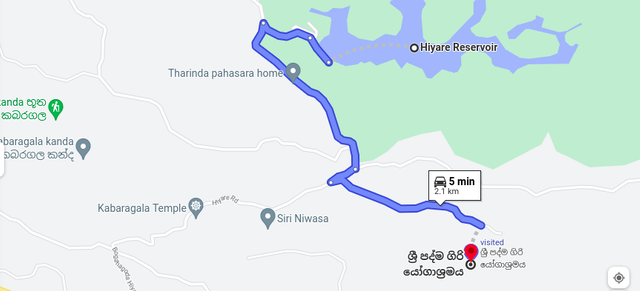 In this way we were able to contact Hatangala Udhitha Thero via the phone. Thero was so supportive and agreed to select 5 needy families for us.
In the morning on trip day, we went to a retail shop and purchased stuff enough for 5 houses. I am very glad, the people of the retail shop helped us a lot to pick up stuff and packing them well. They spent around 45 min on our work.

After visiting the Hiyare reservoir, we used google maps to visit an unseen temple to meet an unseen person. It wasn't difficult to find the place with the help of the map. Hatangala Uditha Thero lives in the temple with the helper person. Thero welcomed us and even invited us to enjoy some fruits and sweets he received after an Almsgiving.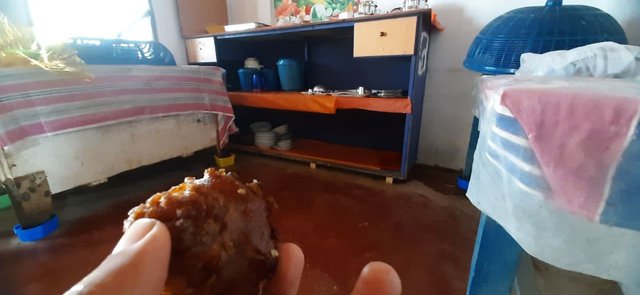 After that we started our second journey. Thero also visited with us by car. Thero was a very calm person. On the way, he explained to us about each family. I felt the process is so neat even it was a sudden plan.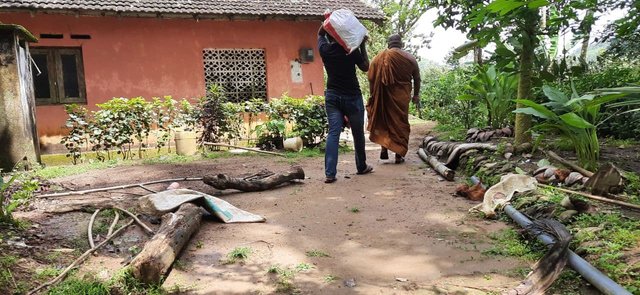 First, we visited a house with two disabled children. They are constantly having medicine. Then we visited a house where their father passed away a month ago. This family has no income and the mother is doing some daily jobs to feed the family.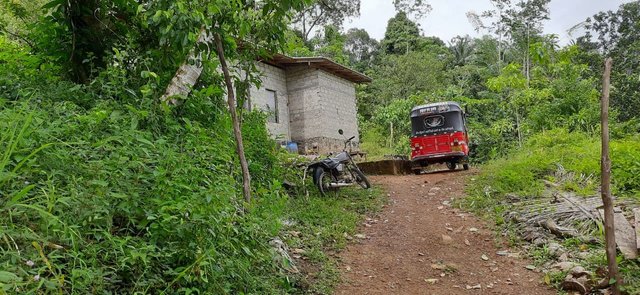 In the next family, there was the father and son. Son is about 18 years old and he can't walk. The father repairing electrical equipment as we saw.
In the fourth house, there were an old disabled woman and her son his wife and a cute kid. Their house was very small and made with wood. I love the kid. He ran towards our car and started to worship Thero. He was so excited to check what's inside the bag. After we turned back, we stop the car again and gave the bottle of fruit juice we had to him. He took it happily.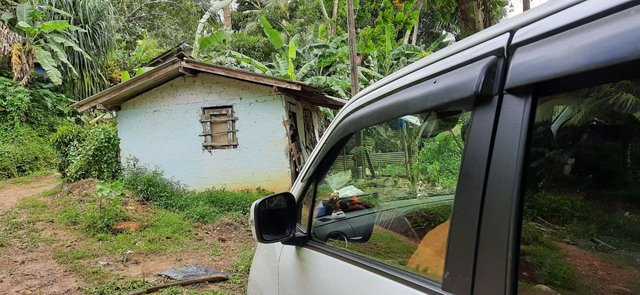 I had to take some chocolates. Next time we should.
Third house was very small and made of mud. The mother said that she has 6 sons and a daughter. I wondered how they live in this tiny house. Their house is located on a mountain with a very difficult path to go up. There was an unsafe well on the path to the house.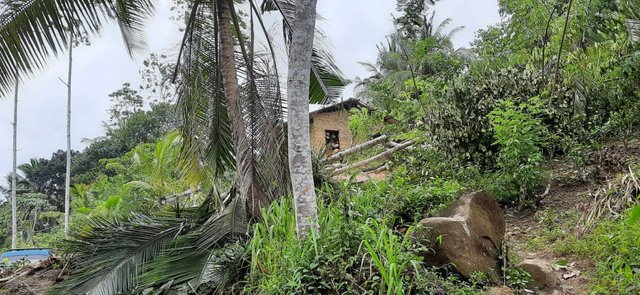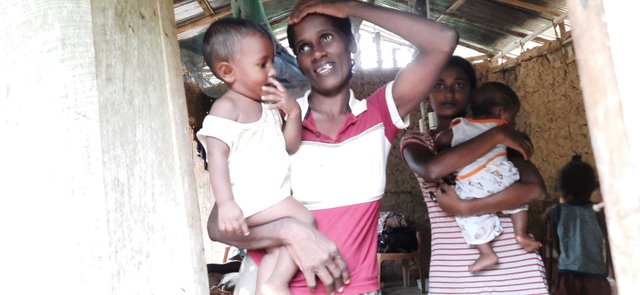 All of them thanked us very much. Even they don't, I know no one is unhappy after receiving an unexpected gift. They can reduce around 5000 LKR from their monthly expense. We wish we could give more.
Actually, we were very happy about what we did. Udhitha Thero helped us a lot through the process. Thero showed us a way to each and every house. Finally, we donated some money for the development of ශ්‍රී පද්ම ගිරි යෝගාශ්‍රමය which is building newly. This was a significant experience in our lives. We were able to measure how capable we are by ourselves. Also, we did something different with various challenges. The only sad thing is I wasn't able to lift any of the packages by myself. They were that heavy.
I am really happy about my day...
Thero invited us to visit the ශ්‍රී පද්ම ගිරි යෝගාශ්‍රමය.. It was another big experience.. See you tomorrow with it.