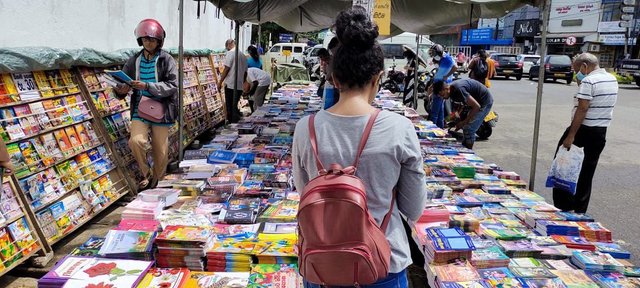 Books can bring you to a different world. Last year we missed the Colombo International Book Fair and online book shopping doesn't give the same book fair experience at all. Any book lover knows the positive feeling of picking good books by reading some pages.
---
This is the third extension of my weekend journey!
We were walking to a textile shop and on the way, we heard a speaker that announcing offers for children's books. It said "Any children's book for 30 rupees". When moving closer we noticed a roadside open book fair in front of Vidyaloka College.
First, we thought that it was just children's books, but Harith proposed I walk closer. Usually, he isn't much into books, but he knows that I do like it. There were plenty of books than we thought. Not only children's books but also teen and elder books were there.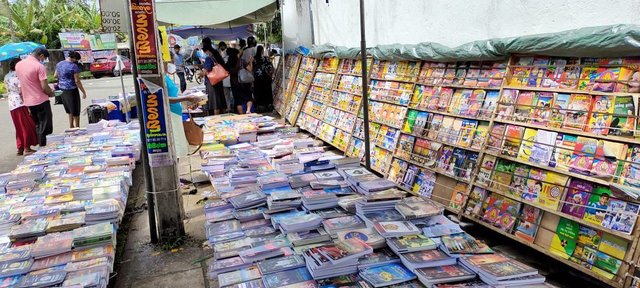 I was confused at first, but later I asked for information from a person of the selling team. He said that they are giving 20% discount on every other book.
Most of the books were translations, so I decided to buy some for my brother.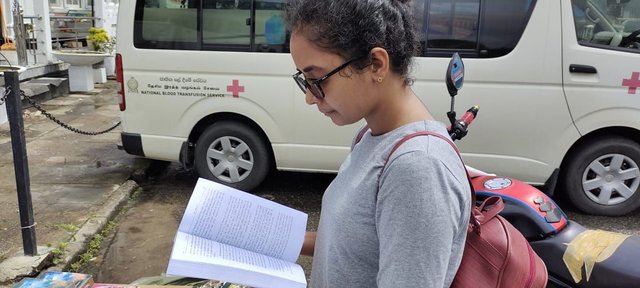 As this was an outdoor book fair, some books were a bit damaged by water and dust, but still, we could find good quality copies of the same book.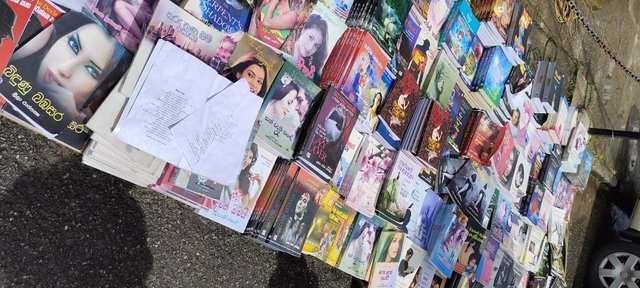 I was able to pick two detective stories, for 750 LKR and 650 LKR. Also a small religious book for my grandmother for 80 LKR. It cost only 1180 LKR for me.
I wish I could buy more!