Holiday Good Deeds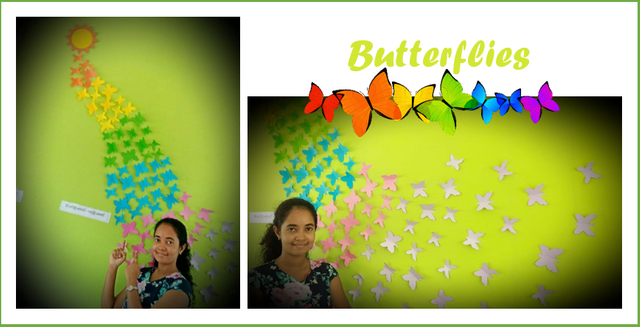 Today is the 73rd independence day in Sri Lanka. As it's a national holiday all the members were at home. My mother is a teacher and also in charge of the kid's library of the school. The library was renovated recently and she wanted to do some decorations on the walls.
She asked me to do some, so I planned to do a butterfly wave starting from the sun. I chose it because it can cover a wide area of the wall and easy to design. Actually, I thought the colors of the walls are white but it was too late when I got to know the walls are green. ha haa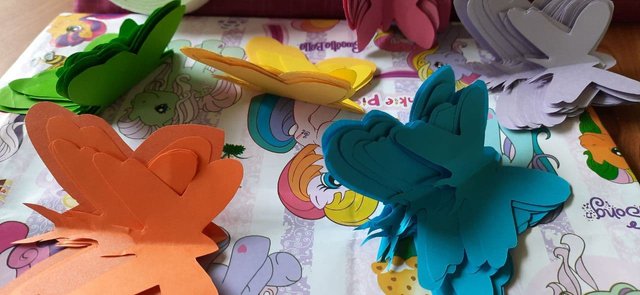 Already I have cut butterflies using 6 colors in 3 sizes. So today was the day of deployment. In the morning we went to school and first I checked for a suitable wall in the library. I selected the wall that just in front of the door so that those who enter the library see this deco first. Then I drew the shape using chalk.
Then I used double tapes to paste the sun and butterflies on the wall.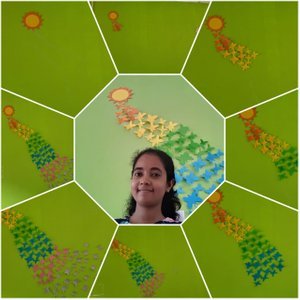 The biggest disadvantage was the wall color, it would be prettier if it is white. I had to cut more butterflies while pasting as it required more. After I pasted them all it came like this.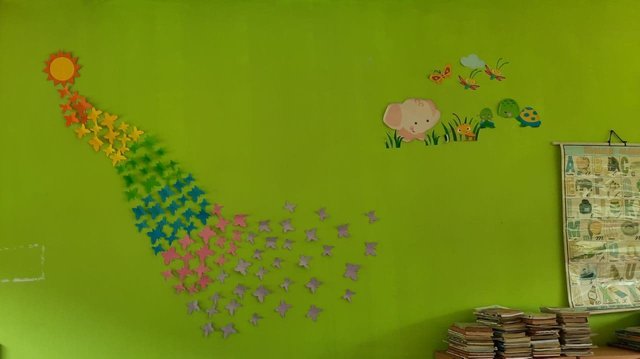 Then mother asked to paste something in side walls as well. So I cut some flowers and small butterflies and decorated sidewalls too.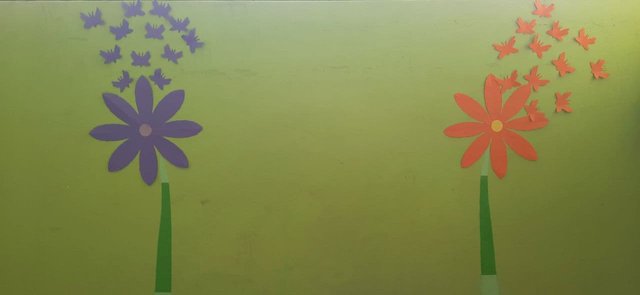 We spent the morning half there, by pasting butterflies and some statements.