BEST Baking Try So far .. | Double Chocalate muffins | 5% SL charity
There's a difference between cupcakes and muffins . May be from shape I think. I think muffins aren't much soft like cupcakes. I used to have chocolate chip muffins from keels bakery here. The very first bite is unforgettable. It was rich with chocolates and it's perfect for a chocolate lover like me .
I really wanted to make it by myself. So I searched on internet and found the best recipe I needed. It's a double chocolate muffin recipe.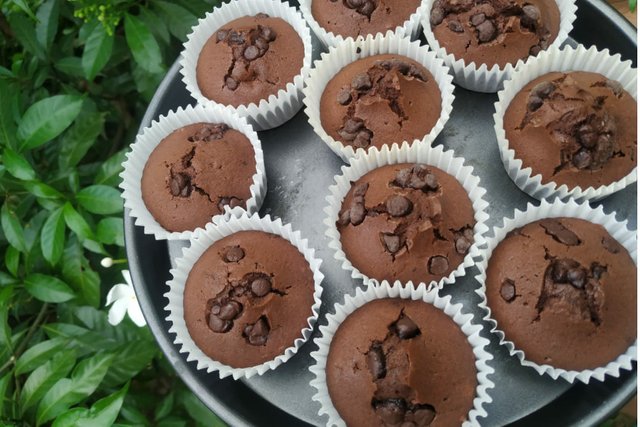 Ingredients -
All purpose flour / cake flour
Sugar
Butter/ Magarine
Vanila
Cocoa powder
Chocolate chips
Eggs
Baking powder
Salt
Amount can be differ according to the amount of cupcakes make
Equipments
Beater
Cupcake moulds
Oven
Scale
Method
First I added Astra , sugar, vanila and beated well for 5 minutes until sugar dissolves. The. Added 2 eggs one by one and mixed . Again beated for 2-3 minutes.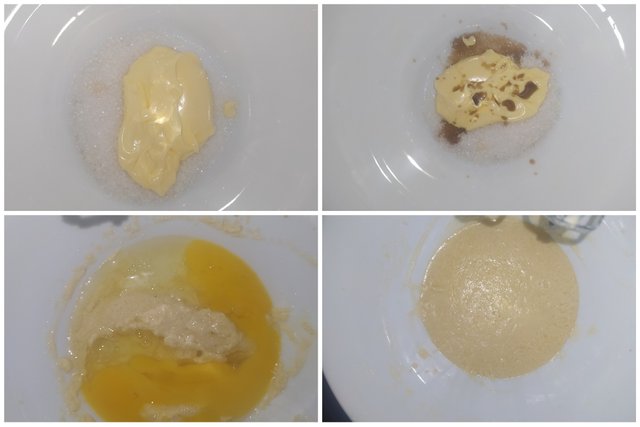 Then I added cocoa powder, Bakng powder and flour mixture. Mixed well and beated for 1 minutes.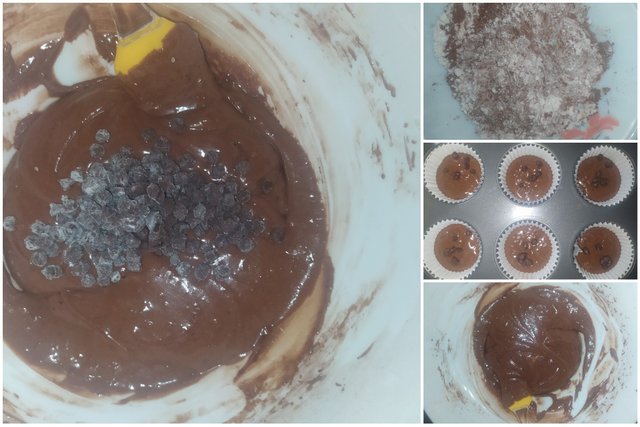 Finally added half of chocolate chips coated with flour. ( Coated with flour to prevent from sticking).
Then I filled the cupcakes moulds with the batter . Topped some more Chocalate chips. I already set the oven for preheat. (180°c for 15 mins). Then I baked for 15-20 mins .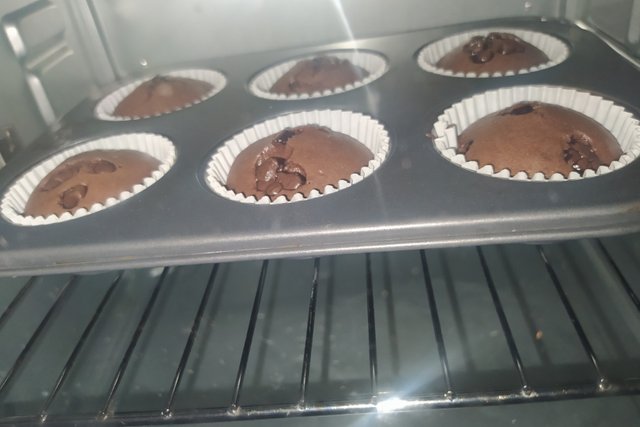 Original recipe
The only change I did from the original recipe was I didn't add milk and I added Magarine insted of butter
This is my best baking try so far.. look and taste both are soo good I think now I've catched some baking skills ☺️☺️