Happy Anniversary Steem Sri Lanka🎉🥰 | 5% to SL Charity
If I summarise all what I wanna tell you in a sentence, I would say that joining this community and this platform is the best decision I've taken recently. Actually, this platform made a huge change in me. So, I am really thankful to my sister @sandu who introduced me to this.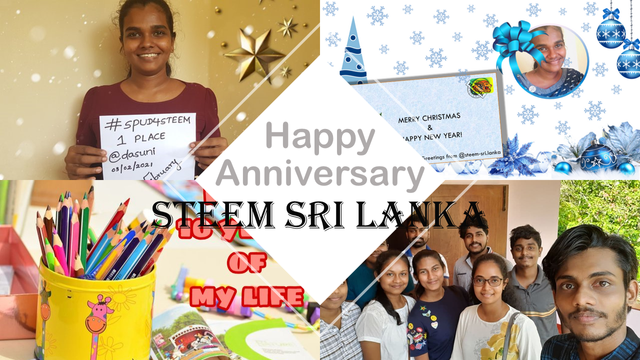 Community and me
I am an active member of this community from the days I joined steemit. I joined this platform on 12th November of last year. Still, I am spending some time here almost every day. This is like a hobby to me especially helped me to keep my mental health in these pandemic days.
What I got
I could get to know many friends. They are the best thing that I got from this community and steemit. We share our experiences, our life hacks and many more. They corrected me when I was wrong, helped me and encouraged me in writing. Actually, I was not so confident that I will do my best in steemit. But now I am so happy about where I am now. I remember how I was at the start and I am surprised to see I have improved a lot in everything, writing, creating quality posts, reading, photography and even typing fast. I am so thankful for all of this.
Also, this gave me an additional income. In these pandemic days, it is not easy to survive and I am so proud of being able to be some financial support to my family and this platform was the best help to it.
The community gave us opportunities to grow and to take responsibility. I got the chance to organize a contest here. And everyone supported and guided me to do it successfully.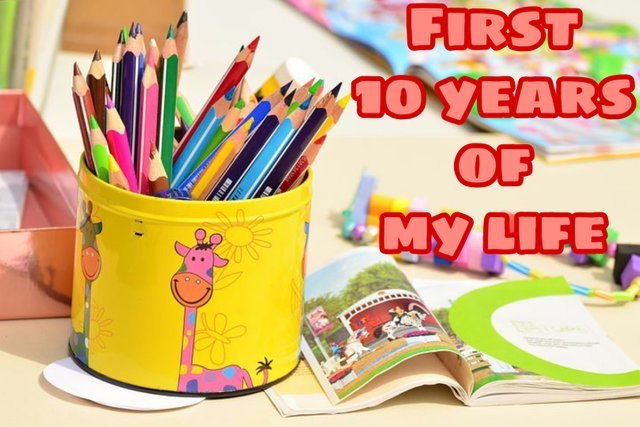 I must mention the cute wishes we got for special events. They make us love the community more. This is what I got for the new year and Christmas.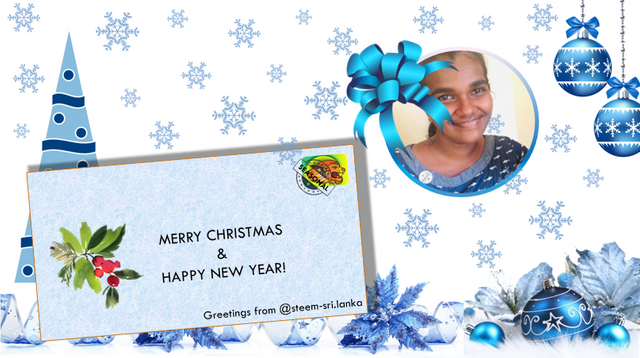 Spud4Steem 1st place
I participate in a number of spud4steem events and could be the winner of one of them.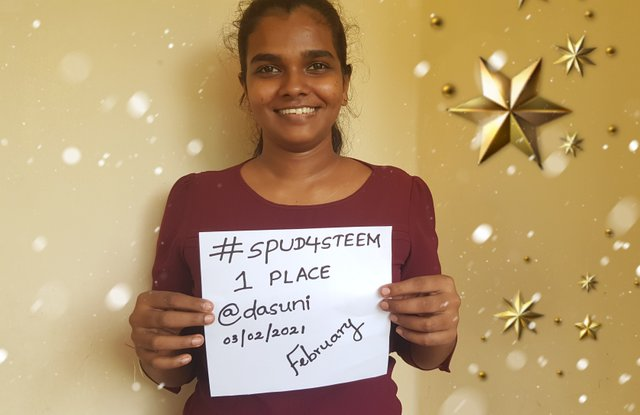 Zoom meetings for us
The experienced members in the community always help the newcomers and guide them to produce quality content. As well I could participate in two zoom meetings which were done to help us get a good understanding of this platform and clear our doubts. I learnt a lot from them.
When we got together..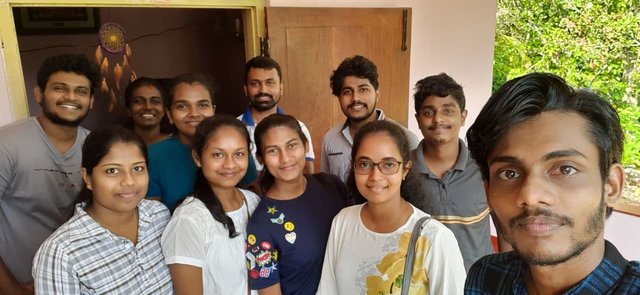 At my home
Steem Sri Lanka is more than a community to me. I realized this better when we got together for the first time. I only knew and met very few of them by then. We had read each other's posts, had chats, commented and helped. But haven't met in person. However, when I first saw them, I felt like they had been my friends for a long period of time. I think that they too felt the same. All the members were not there on the day we met. But many of them were. We spent several hours together. That day was full of fun and sweet talks. We couldn't meet again because of the pandemic but we'll see each other once this will be over.
Charity work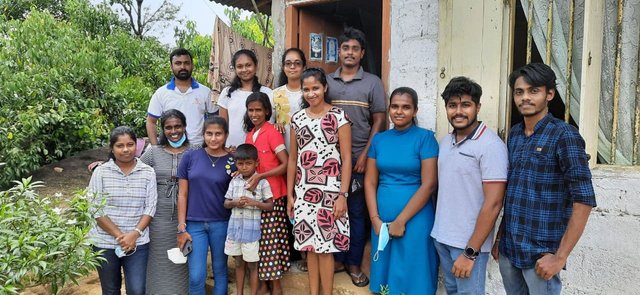 I wanted to do something for the needed people when I'm grown up. That is a thought which was in my mind for a long time but unable to do so because I am still young. But thanks to the charity event organized by the community, I could be a part of many charity events. Even I could participate in one of them.
Now it is only a few days left for its 1st Anniversary We all are excited about it. Thank you all who helped me in this steemit journey. Let's grow together.
Finally, I wish our beloved community to grow and keep glowing as it has been always.
Happy 1st Anniversary Steem Sri Lanka!!