Today I bring two battles to illustrate a very important ability that is often essential to achieve victory:
Triage
! "Heals the friendly back-line monster that has taken the most damage".

First in the rule: Target Practice, where all magic and arrow attacks obtain the Snipe ability...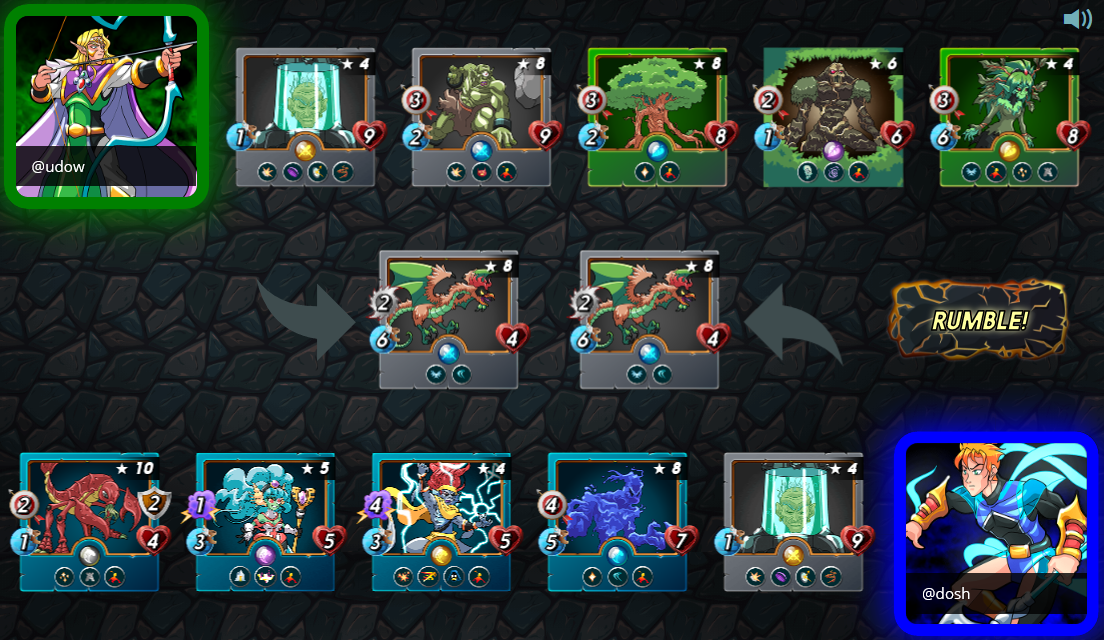 In this fighting mode, it has become standard to use the
Lord Arianthus
card to absorb enemy snipe damage. Certainly, it is even more effective against magic due to his ability to reflect it against its attackers.

However, notice how the Water team with the help of the epic Mermaid Healer and the Triage ability ends up taking advantage by regenerating the Lord's life, making him resist longer, as well as his magic attack companions, preventing them from being quickly eliminated by Reflect Magic from the opposing Lord.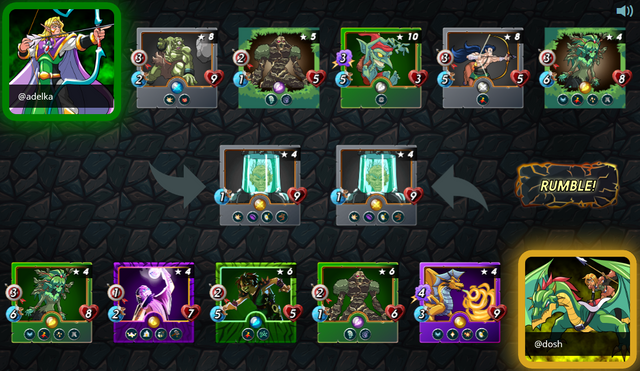 In the other battle, it was the turn of the legendary Scale Doctor card of the Dragon splint, which made the difference by preventing the Spirit of the Forest from being eliminated by the enemy's Goblin Sorcerer, remaining until the end, was fundamental to guarantee another positive result.
---
See this post on Facebook. Join now: Sign up. Image: @splinterlands
---