Tournaments data available in Splinterlands Meta Snapshot
Hey splintermaniacs, I've made a major change to my web app, here I tell you what happened, hoping you like it.
Visit the app in this link:
https://splinterlands-meta-snapshot.herokuapp.com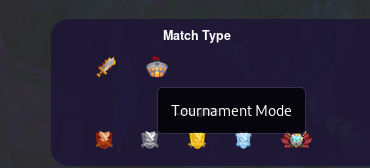 Tournament battles
The tournaments are an important part of the current metagame and I think it is necessary to be able to calculate their statistics in addition to the battles of the ranked mode, that's why I have included them to be able to consult which are those cards that are doing a good job in the different leagues.
The query mode is similar to the other filters available in the page, at the beginning all the battles will be loaded, then you can apply one of the two filters, Ranked Mode or Tournament Mode. When a filter is active it has a greenish background if you click on it again you deactivate the filter and see again the statistics of all the battles in general.
One thing to keep in mind is that these are general statistics, but we well know that most tournaments have specific characteristics, so I think these statistics will be somewhat different from what we're used to seeing in ranked mode (or maybe not so much?). At the moment there is very little data on tournament battles but it will be more than the days go by. I don't know about you, but I am very excited to see how this table will evolve.
---
I'll keep working
As you know, Splinterlands has made some updates to their API, and I have already made the necessary changes to make the site work with the new URL. So don't worry, the site will be running good.
As always, I am very excited to learn and do new things while having fun and doing something productive, and that excitement is multiplied by knowing that other people can enjoy what I do, this whole experience is great.
Remember you can make any recommendation, I appreciate all the feedback.
Do you have any idea how to improve this?
Would you like something to work or be shown differently?
There is still work to be done, but we are improving a little bit every day.

Thank you very much for reading this post and don't hesitate to leave your comment. See you in the game.

Check the Splinterlands battle stats of all the monsters & summoners.


The images used in this post belong to or are inspired by Splinterlands. a TCG game integrated to the HIVE Blockchain.