NASA seeks ideas for a nuclear reactor on the moon/La NASA busca ideas para un reactor nuclear en la luna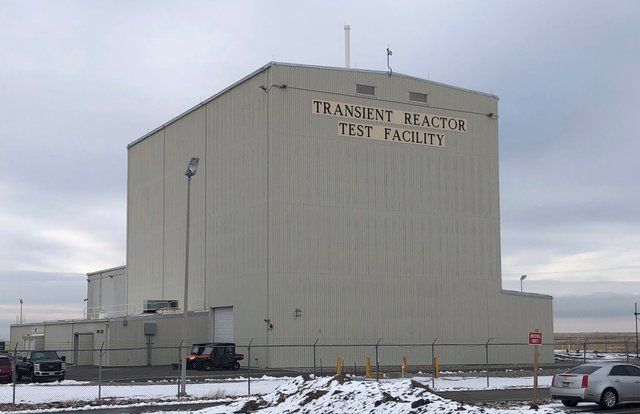 Source
Rightly or wrongly, the public has already made a decision on the use of certain technologies that they consider too dangerous to live with, a clear example of this are the nuclear power plants that already have such a bad reputation that, even having improved the technology, nobody wants to have it near their home.
Con razón o sin ella la ciudadanía ya ha tomado una decisión sobre la utilización de ciertas tecnologías que consideran demasiado peligrosas para convivir con ellas, ejemplo claro de ello son las centrales nucleares que ya tienen tan mala fama que, incluso habiendo mejorado la tecnología, nadie quiere tener cerca de su casa.
But things change if these conflicting technologies are developed outside the Earth where, at the moment, there are no pressure lobbies or any native protesting, for the moment we would be talking about the Moon but eventually it will be on the planet Mars or in any asteroid capable of exploding its raw materials.
Pero la cosa cambia si estas tecnologías conflictivas se desarrollan fuera de la Tierra donde, por el momento, no existen lobbies de presión ni ningún oriundo que proteste, por el momento estaríamos hablando de la Luna pero con el tiempo será en el planeta Marte o en cualquier asteroide susceptible de explotar sus materias primas.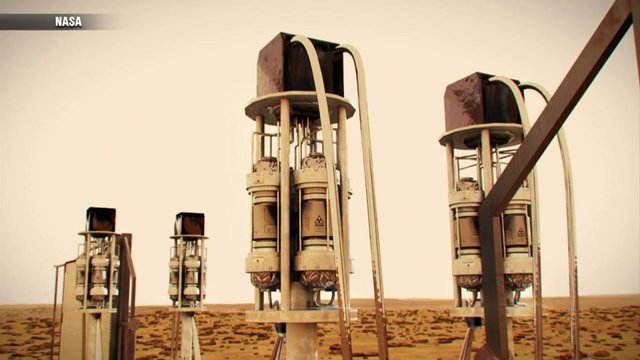 Source
That is why NASA and the main federal atomic research laboratory in the United States have published a request for proposals for the construction of a nuclear power production plant by fission on the Moon that could electrically power future colonies of humans for the next decade.
Por eso la NASA y el principal laboratorio federal de investigación atómica de Estados Unidos han publicado una solicitud de propuestas para la construcción de una planta de producción de energía nuclear por fisión en la Luna que pudiese alimentar eléctricamente las futuras colonias de humanos para la próxima década.
If we really want to build a permanent base on the Moon with continuous human presence, we will have, among other things, to have a high-power energy source and of all the options that we use on earth, the only viable one, in addition to solar energy, it would be nuclear energy that does not depend on the environmental conditions of the stars to be colonized.
Si realmente queremos construir una base permanente en la Luna con presencia humana de continuo tendremos, entre otras cosas, que contar con una fuente de energía de alta potencia y de todas las opciones que utilizamos en tierra la única viable, además de la energía solar, sería la energía nuclear que no depende de las condiciones ambientales de los astros a colonizar.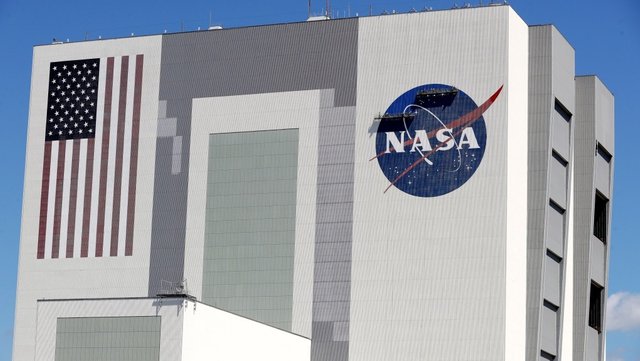 Source
Proposals submitted must include a uranium-fueled reactor core, with a system capable of converting nuclear energy into usable energy, a cooling system for the reactor and a distribution system that can distribute the necessary 40 kilowatts of continuous electrical energy for at least 10 years.
Las propuestas que se presenten deberán incluir un núcleo de reactor alimentado con uranio,con un sistema capaz de convertir la energía nuclear en energía utilizable, un sistema refrigeración para el reactor y un sistema de distribución que pueda distribuir los 40 kilovatios de energía eléctrica continua necesarios durante al menos 10 años.
The system has to be built on Earth and sent to the Moon so it must fit inside a cylinder 4 meters in diameter and 6 meters long and must not weigh more than 6,000 kilograms, of course it must be able to turn on and off. turn off without human intervention and also function on a mobile system that allows it to be transported from one place to another on the Moon.
If you are interested, the applications must be sent before February 19 of next year.
El sistema ha de construirse en la Tierra y enviarse a la Luna por lo que debe caber dentro de un cilindro de 4 metros de diámetro y 6 metros de largo y no debe pesar más de 6.000 kilogramos, por supuesto ha de ser capaz de encenderse y apagarse sin intervención humana y funcionar además sobre un sistema móvil que permita ser transportado de un lugar a otro de la Luna. Si estáis interesados las solicitudes deben enviarse antes del 19 de febrero del próximo año.
More information/Más información
https://phys.org/news/2021-11-nasa-ideas-nuclear-reactor-moon.html
https://www.latimes.com/espanol/eeuu/articulo/2021-11-19/nasa-busca-ideas-para-instalar-un-reactor-nuclear-en-la-luna