Moving back to Inter Milan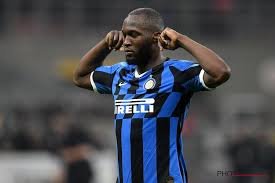 Licenseable
It's very obvious that Romero Lukaku isn't happy at Chelsea and he's really dropping form, Chelsea went for him when they are dare in need of striker, that was when Timo Werner really dropped form and Thomas Tuchel didn't have believe in Tammy Abraham. Without the two strikers, Chelsea won Champions league, although they also contributed to the winning because they played under Frank Lampard and they scored goals. But towards the final, what people do say is that Chelsea played without striker and they won Champions league of which Kai Havertz can play in anywhere at the front, so I call him a striker.
Chelsea and Lukaku has agreed on the loan deal, but it's just a year loan, Lukaku has agreed to collect pay cut in his weekly allowance, if that is what would bring back the happiness that he need and bring him back his form but the problem is that Antonio Konté that he worked with at Inter Milan has left the club and the reason why he lost his form is because his play way and Thomas Tuchel's play way didn't match, Tuchel don't play two strikers but because Lukaku has to play with another striker that would work with him, if not for him before he can play well.
Then, Romero Lukaku and Lotaro Martinez is the one that worked for Konté and they won the series A but Konté resigned because they sold Romero Lukaku for Chelsea and he warned them that they shouldn't sell him because Lukaku is part of his plan for the following season but they sold him out but Simone Inzaghi proved Conté wrong by wining Copa Italia for Inter Milan in the season that just ended, after Konté left. Romero Lukaku may not have problem if he reach Inter Milan because Simone Inzaghi is also an Italian, he plays almost the same pattern that Konté plays, he also use two strikers, Edinzin Dzeko and Lotaro Martinez are the ones he played to win the Copa Italia.
Italy don't even have problem like England, fans don't demand too much at Italy, they participate in just two competitions; Serie A and Cops Italia, apart from UEFA Champions League unlike English premier league and leagues do above players, not all players can face the English Premier league pressure, Premier league is above Lukaku, he always have problem whenever he play in Premier league. The problem he is facing now is even affecting him at Belgium, Batshuayi is the one playing his position now.