BORUSSIA DORTMUND - MY FAVORITE CLUB - SAMPLE ENTRY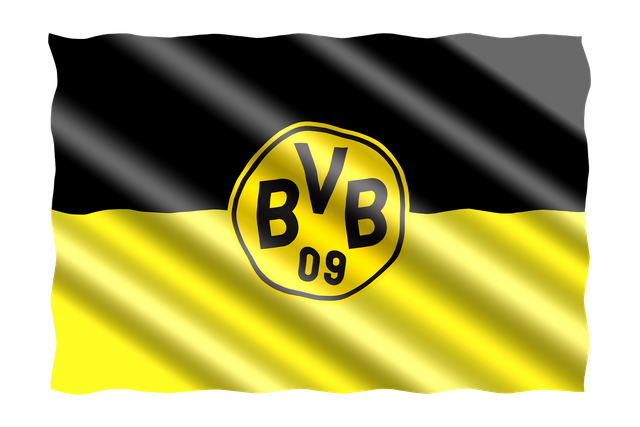 pixabay
---
I have followed the game of football since I was about 13 years of age. I would watch both the local matches and international ones to get updated on current events concerning football. My passion for the game soared once I began to associate myself with friends who shared similar interest and we used to discuss about matches all the time.
---
Throughout my years of following football, I have never seen any club team quite like Borussia Dortmund in Germany's Bundesliga. I mean where do they get their players from? The squad is always top notch and full of young talents which are always able to keep up with current football pressure. I constantly tell my friends that the managers of all the clubs in the world should have the contacts of Dortmund scouts so that they can link them up with some fresh young bloods.
---
Each year there is always an excellent player of the club being transferred to a different club and each year there is a new outstanding player who joins the team. The recent Champions League title holders, Bayern Munich is full of players who were trained by Borussia Dortmund. The likes of Robert Lewandolski (current top champions league scorer), Mats Hummels, Ivan Perisic, Emre Can, Shinji Kagawa and Robert Kovač are all former Dortmund players.
---
The current best player is Jadon Sancho. He is top tier with an impressive performance of 17 goals and 17 assists last season. It is no surprise that his asking price should Manchester United be interested is set at €110 million. Erling Haaland is also very good as well.
---
Aside the outstanding players the club, there has been a great set of managers to handle the team and lead it towards greatness. Some of which are ; Lucien Favre (current manager), Thomas Doll and Paul Lambert.
---
ACHIEVEMENTS OF THE CLUB
---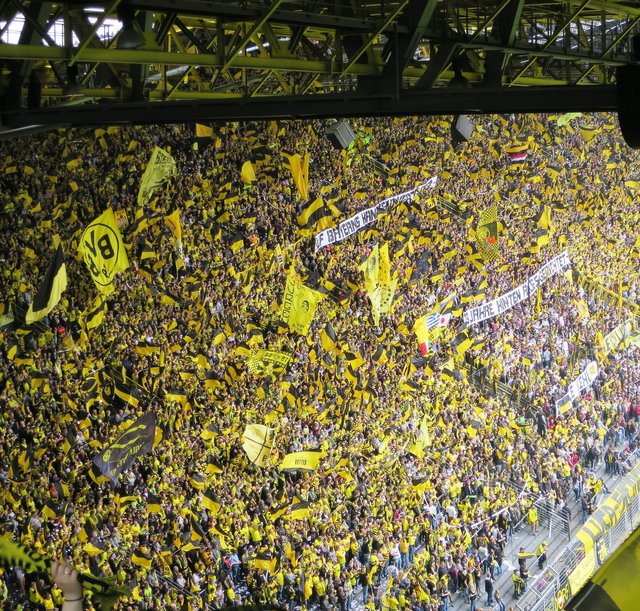 pixabay
---
Like every top notch club in the world, there are many expectations from the fans. When it comes to the trophies there is no shortage of it at the Signal Iduna Park (Dortmund's home stadium).
---
Over the course of the years, they have managed to win the German Chapionship eight times, the Supercup six times as well as the german cup 4 times. The one thing people criticise about the team is their failure to lift the Champions League for the second time since 1997. Whiles many believe that's the most important thing, I beg to differ. The efforts of a club and the style of gameplay means more to me than the Champions League itself. And it shows that all hopes is still not lost.
---
Last season, they gave PSG (finalist) a very tough time in the round of 16. I think in the next champions league, we should expect to see Dortmund finish in a very strong position.
---
Thank you for your attention.