What is the best Ethereum mining software of 2021?
The list of best Ethereum mining software
The list of best Ethereum mining software available below is randomly listed based on features and performance.
ETHminer
ETHminer (Windows) is a Mining software suitable for Microsoft Windows
ETHminer (Windows) is, without doubt, one of the most efficient as well as popular software for mining Ethereum. Features like the Earnings per Minute" and "Earnings per Day" options are what make it stand out. It gives bonuses ranging from 10% to 100%. All this and more is what makes the platform popular among miners.
Claymore Miner
Clamore is also a great software for miners looking to make a profit mining Ethereum.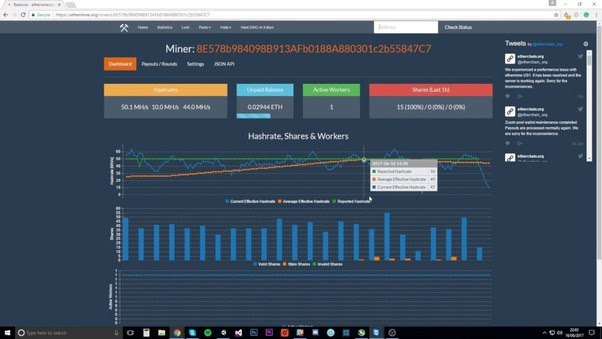 What makes Claymore stand out from other mining software is the fact that is properly optimized and users get updates regularly. It has a feature called dual mining that allows miners the liberty to mine two different cryptocurrencies simultaneously. For example, you can mine Ethereum and another token at the same time.
This separate mining mode makes it easy for Ethereum miners to avoid completely irrelevant stress while mining at an average speed and making more money in the process.
The platform is always coming up with new ways of pleasing clients, for instance, they recently pumped up the mining speed and gave room for Ethereum forks and they are also creating opportunities for other operating systems to access the software, as they currently are on Windows and Linux.
If you are looking for upgraded mining software for cryptocurrency mining, Claymore is what you need.
CGMiner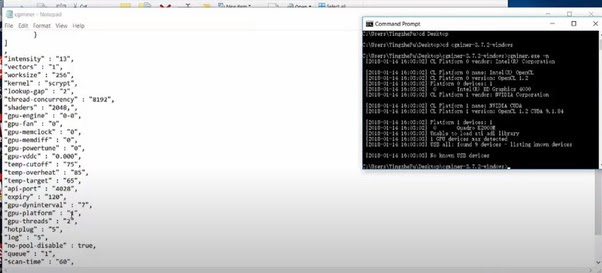 If you are looking for an Ethereum software that you can actually rely on, then you should consider CGMiner. It has been around for 6 years now, this means for that period of time, thousands of users have relied on it. It was built with C++ programming language this makes it available to users across various devices.
This software does not necessarily need machines with high graphics cards. Windows devices and Linux-based devices without graphics cards can make use of this software.
It was originally designed to mine Ethereum alone, so all its features are meant to make Ethereum mining easier. One of its popular features is the freedom it gives users to mine on multiple devices and mining pools. This feature is specifically beneficial to miners who want to mine solo.
This software is very easy to use, with just a few clicks, you can start mining. It also offers high mining performance for miners mining on the ethereum network.
Minergate
For Mac users who are looking to mine, Minergate is a great option. With a Mac and the Minergate software, you will be able to mine Ethereum using the ASIC pool.
The platform has other features like the calculator and a cloud mining service.
It is not yet available for other operating systems, however, it is a long-standing mining software that has proven to be reliable, with an amazing graphical user interface that makes cryptocurrency mining run easier. It is suitable for solo mining or mining through Ethereum mining pools.