Steem Ville Community is out- join Us
Greetings steemians
Steem Ville Community as the name implies is a Villa that gathers steemians together for their goodwill, accepts different skills and supports member's posts. Recruitment of new members to steemit.com (steem promo and steem orientation) is our key-point.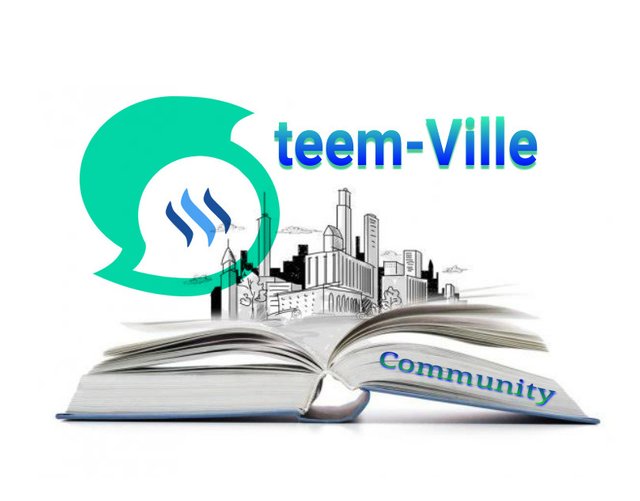 The creativity post of it's members, skills and originality are valued here. Steem Villa Community accepts all series of post, being a villa/steem city/body that cares for it's members post despite how differ the skill may be.
We are always ready to encourage and follow up the good interest of our members
As it is known, the power and growth of steemit is resting upon members flow and investment.
Mathematically
formula-👇
NM: New members
INV: Investment
MSP: Members Steem power
S: Steem
NM×NM= INV+MSP= Steem growth
Just as it is, the always recruitment of new members to steemit attracts investment as steem grows. With a great push, Steem Ville Community has now come-out with a great command in aim to bring members together as family for each other's support.
In no doubt, it is very difficult for new member's wonderful posts to be upvoted, until they build a good relationship with the top steemians maybe by interacting with them through comments, if not that, nothing. That thereby discouraging the power push of a newbie in steemit struggling.
Here, members over all interests are so valued and save here.
STEEM VILLE COMMUNITY MISSION
Steemit new members recruitment
Members post support
Community Contests
Steem Orientation
Newbie's fast growth
Charity support
Communities relationship
STEEEM VILLE COMMUNITY VISION
Steemit.com steady growth
Newbie's steem hope.
Charity
In doing that, the post project of @chrisdsteemsport coming soon, where he tends to steem-up Nigeria, starting from Eastern Part of Nigeria. https://steemit.com/hive-185836/@chrisdsteemsport/getting-register-new-members-seminar-project-starting-from-the-eastern-part-of-nigeria-calling-on-the-top-steemians-communities and the good work of @stephenkendel's Steem Promo Project
We have created a successful and acreditable Whatssap and Telegram platform where members interacts and drops their new post for the community and each other member's support (members helps each other) thereby creating a sense of belonging to mostly the newbies.
Steem Ville Community Whatssap platform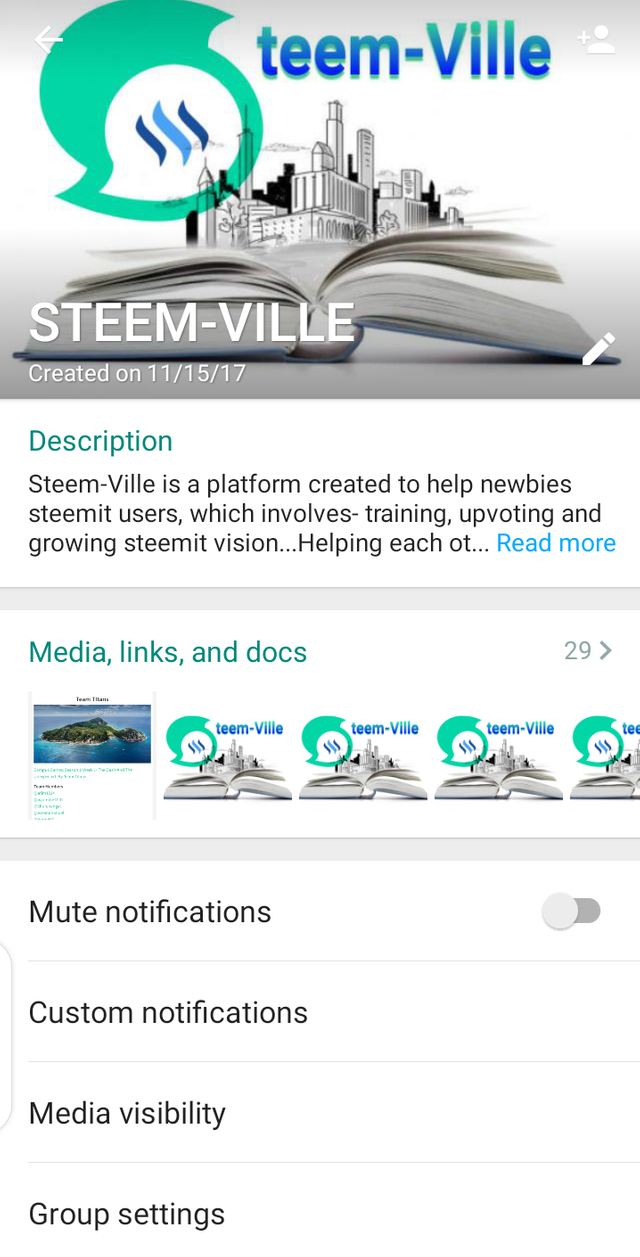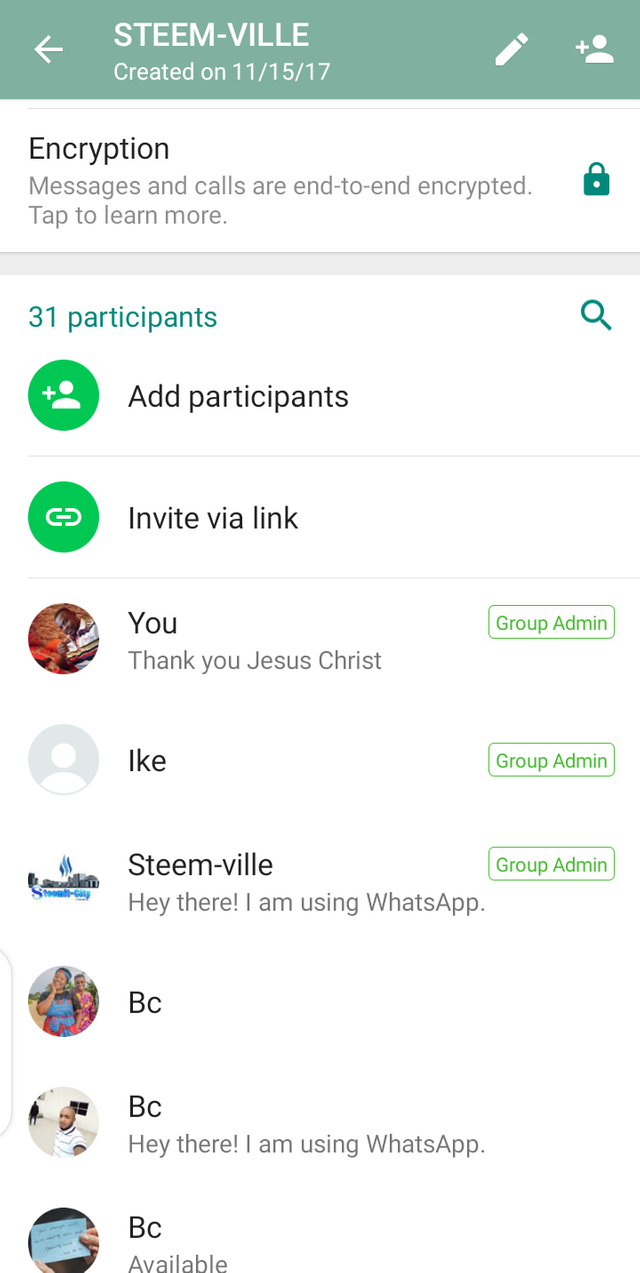 Steem Ville Community Telegram platform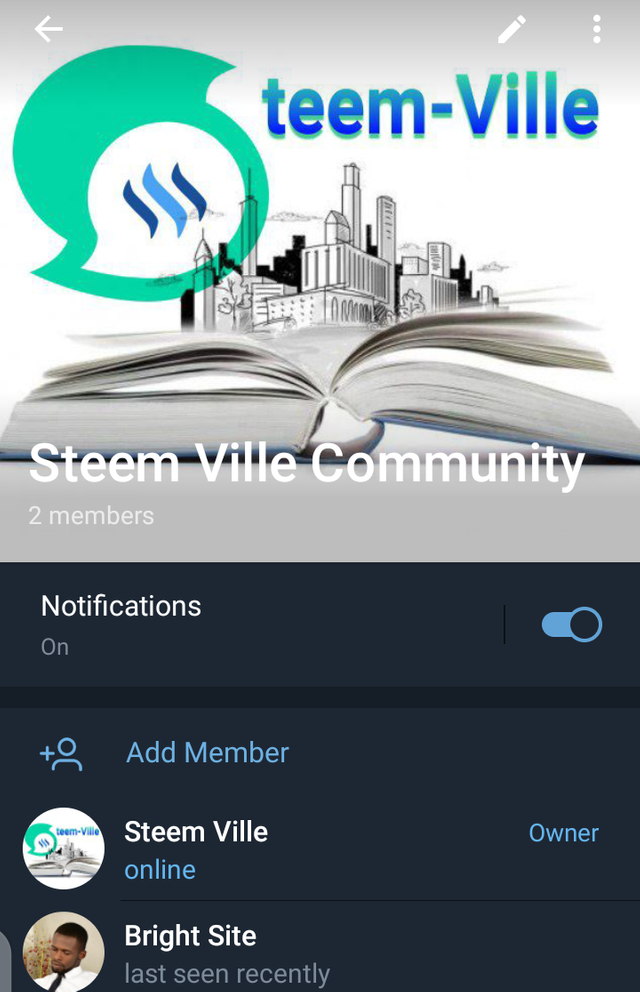 A heavy Thanks to this amiable steemians @infovore and @davidad for your hospitality and supports in encouraging steem Ville community stand out.
We call on the top good hearted steemians for their supports and promise not to be ungrateful. Let's keep pushing steem
@steemcurator01
@stephenkendal
@justyy
@cyberrn
@Dobartim
@gbenga
@xpilar
@udibekwe
@pennsif
@papa-pepper
@Bambuka
@sultan-aceh
@bigram13
@jondoe
@sapwood
@jsquare
@jrconel
@adeljose
@trafalgar
@chesatochi
@axeman
@fendit
@unbiasedwrite
@steem-supporter
@tatjanastan
@steemitblog