NeedleWorkMonday's 80th Curation - Post Payout Split - 1000 SP 30 Day Delegation Winner Announced!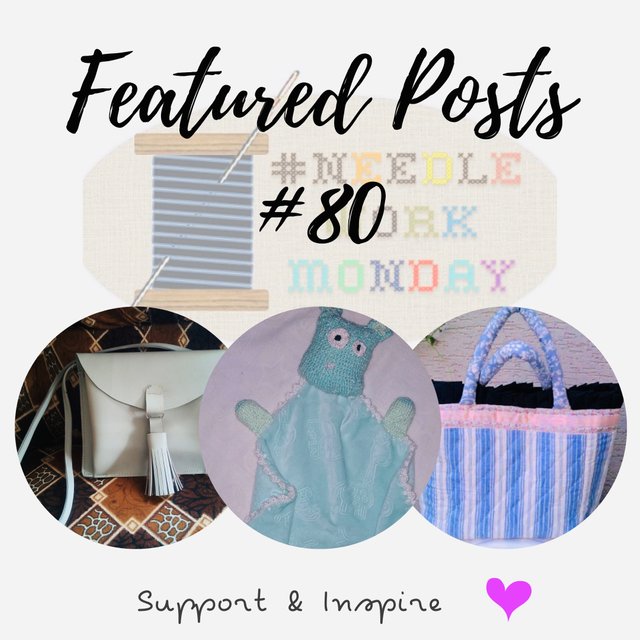 Hello Steem Community! There have been some questions and concerns regarding the #NeedleWorkMonday Community. Although I (@crosheille) am stepping away to care for myself and family the NeedleWorkMonday Community will still live on! Please continue to use the appropriate tags according to the day you post and continue sharing your work and posting directly from the Community.
The community will continue business as usual. If there are any changes or updates you will be informed by your community leaders @muscara, @marblely and @shanibeer. I will be hanging around for the rest of this month to finish up on my commitments with this community. I plan to fully disconnect by April ;)
I welcome you to our 80th #NeedleWorkMonday Curation Post! We are so excited to bring to you another round of quality posts shared by our needlework enthusiasts on Monday.
All qualified posts will be included in our PPS (post payout split) once this post receives it's payout next Wednesday. We have decided to do one every tenth curation to give an extra bonus to our needlework community!
Any post that does not meet the guidelines (please see link to FAQs below for posting guidelines) will not be included in the PPS.
This is never required but it would be Super Fantastic and Wowserly Amazing if we could have this post Resteemed in order to get more attention and support of our PPS. Would you consider helping us and making the needlework community's day by sharing? Who knows, maybe we can get some extra support votes this round to make our PPS a generous amount! Thanks in advance lovelies ~

Before we get to our featured posts we must announce the Winner for the first week of NeedleWorkMonday's Four Week Community Posting Drive Challenge!!
Those who posted directly from the community this week and were eligible to enter the drawing for a 1000SP Delegation for 30 Days from @shanibeer are as follows:
@akipponn, @mers, @oceanmoon, @neumannsalva and @tahiaarq...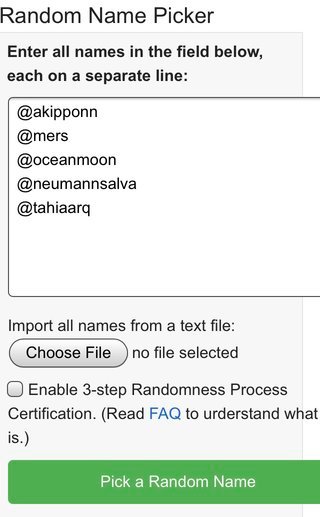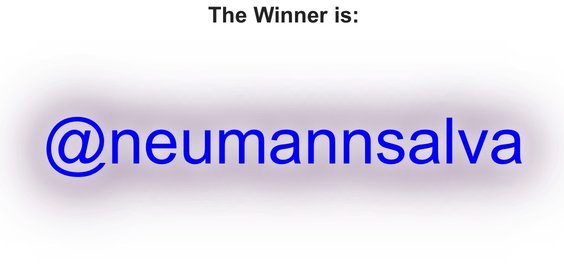 Congratulations @neumannsalva!!! 🎉 If you would like your chance to win please follow the posting guidelines (found in our FAQs below) and post directly from the NeedleWorkMonday Community! There are three weeks left for this posting drive ~

I now present to you this week's featured posts...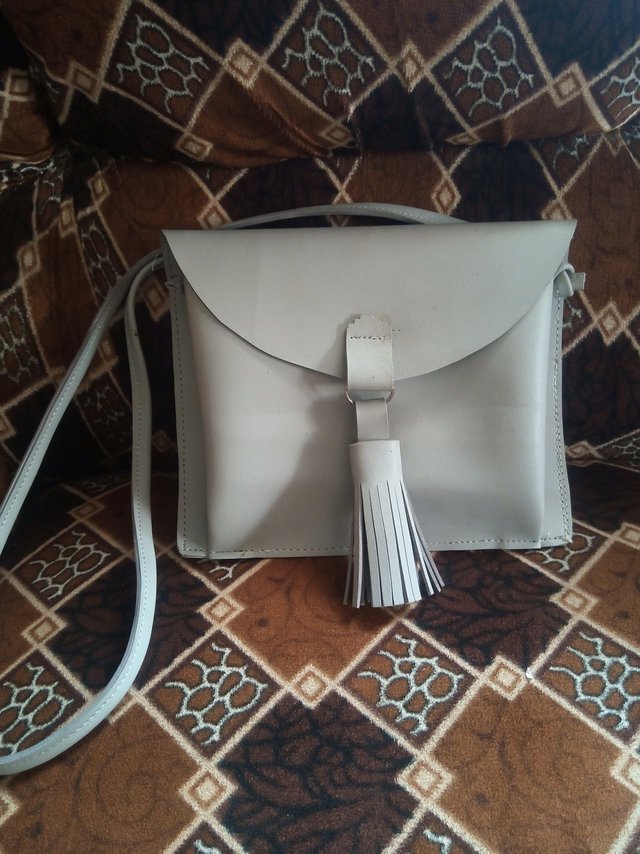 When I first found one of @gloriaolar's beautiful shoulder bag tutorial posts I couldn't believe they were handmade. I was so impressed with the quality and how professional it was that I immediately invited her to join #NeedleWorkMonday. I think you too will be impressed by her work. She makes it look easy but in no way is this a small task. I hope you enjoy her post as much as I did.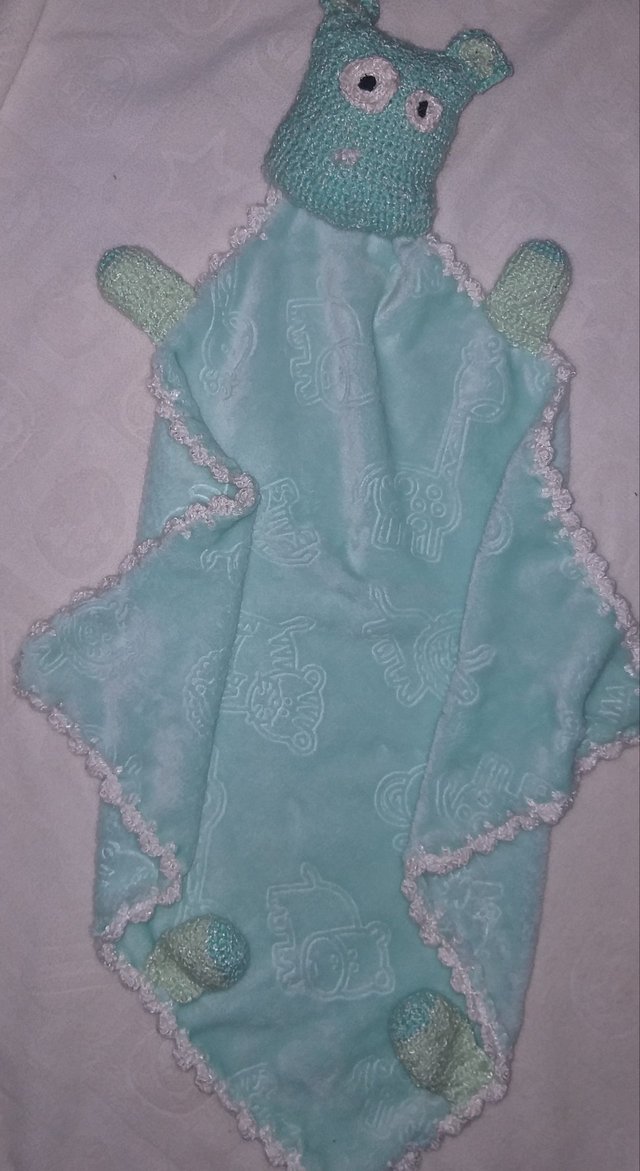 I love visiting @tahiaarq's blog to see her original creative work. She inspires me to not look at patterns and try my own designs. She shows us how she put this adorable security blanket together piece by piece. If we look at it in that way it makes it less "scary" to try our own creations. Thanks for this inspiration!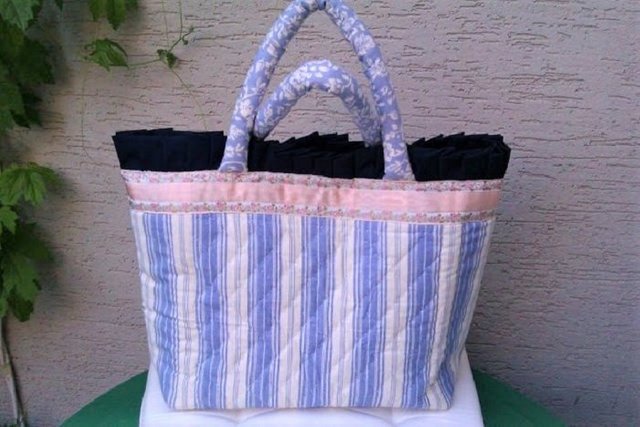 The ideas just keep flowing within this community! What a great idea @mers had to turn this quilted pillowcase into a bag! It looks so cute and I love the added lace for a feminine touch. I thought it was clever that she used cotton balls to stuff the straps. Now I know what to use when I run out of poly-fil.

Thank you for stopping by to view our featured posts for this week! Please stop by their posts and show some love with a read and upvote for sharing their handmade creations! To see more needle arts please check out the #NeedleWorkMonday tag and check back here with @NeedleWorkMonday every Wednesday for the weekly Resteems and Curation posts!!
If you are a needlework artist we'd love to have you join us every Monday to share your work and inspire this community to give a craft a try!! On Monday's, please use the #NeedleWorkMonday tag and on all other days please use the #needlework tag (without the word Monday attached) so we can find each other's work.
Once again if you would like to help this post get more attention and help spread the word about our PPS in efforts to reward the needlework community, we'd really appreciate a Resteem! Thank you for your love and support always ~
Join our community...
Steempeak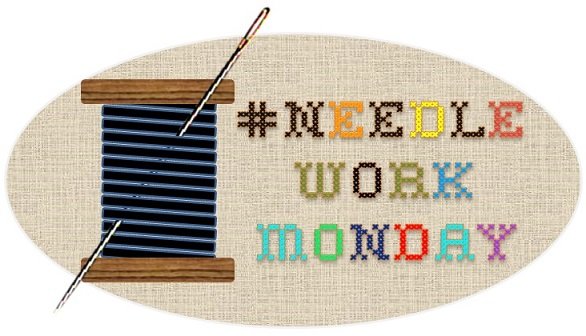 Founder/Admin @crosheille
Admin @muscara

Admin @marblely

Admin @shanibeer
Our Motto: Support & Inspire
Today's curation written by @crosheille 🤎