DO NOT FEAR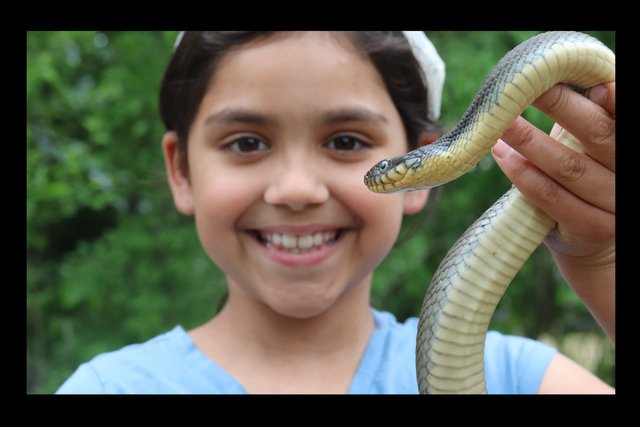 A healthy level of respect is important, but fear is often unnecessary.
Here's some photos of our oldest daughter Pinkie-Pepper checking our a large Nerodia erythrogaster, the Plainbelly Watersnake. They are known for biting upon confrontation and musking a lot. However, after handling them for a moment, they often calm down, as is shown here. Just like some dogs are dangerous and will bite and possibly even kill you, some snakes can bite and could kill you as well. This one could bite, but definitely not something to fear or run from. Enjoy the pics.

PINKIE-PEPPER & THE WATERSNAKE - PHOTOS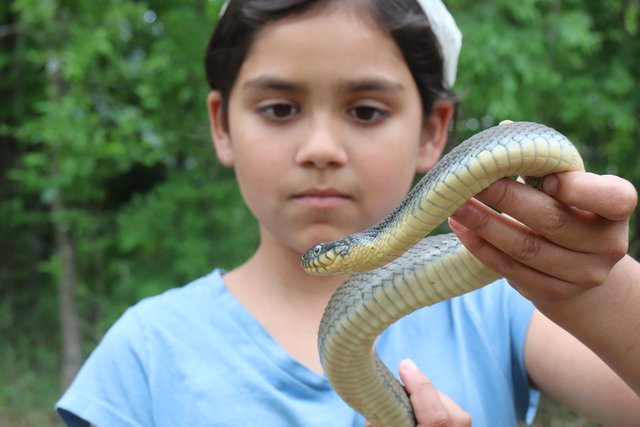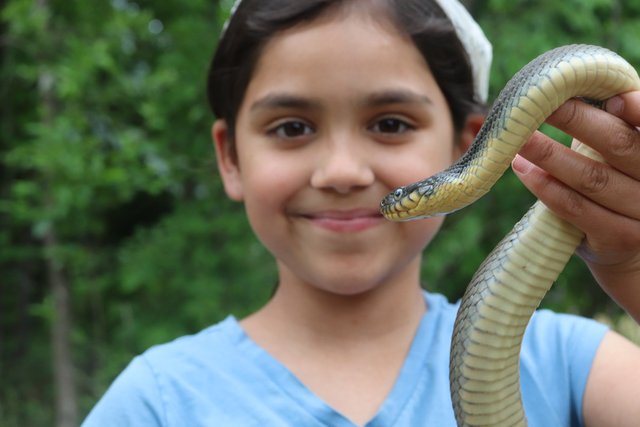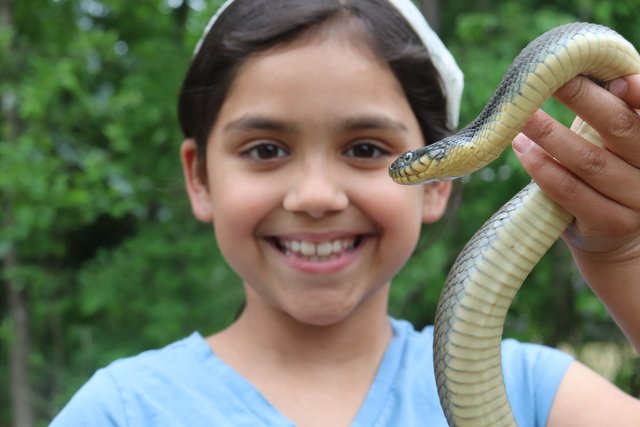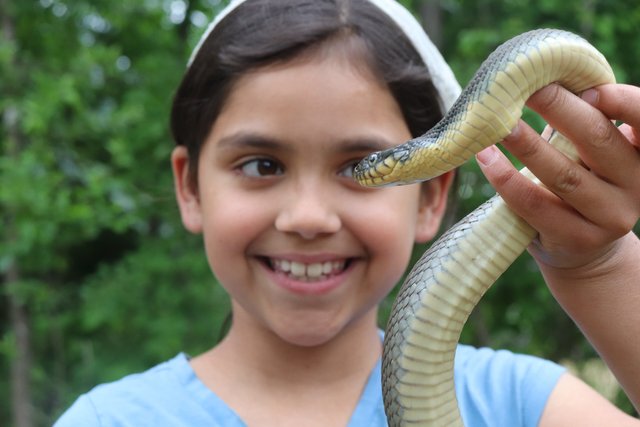 Until next time…
Make today special!
---