DSES Curation Looking Into The Underdogs Diary Game Posts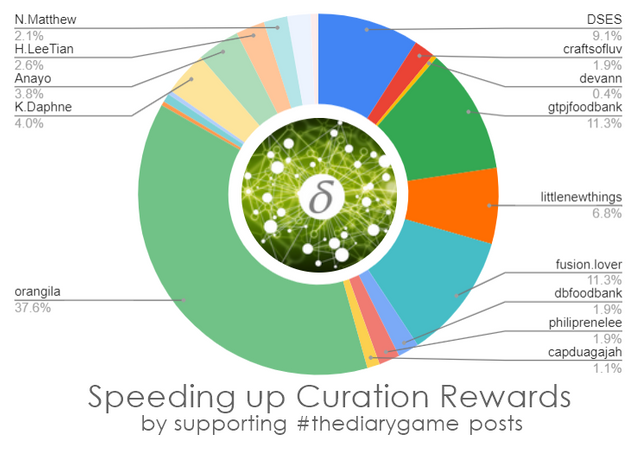 August!
Where we start to wave goodbye to the summer holidays and getting ready for Autumn to arrive.
With that being said, even though there isn't much curation news posting here, it doesn't mean that it is not "silently curating" still.
With the boosted delegations from 95% Charitable donors and delegators from Malaysia, we gear towards supporting any underdog posts from #thediarygame Season 2 posts that are below $1; but of course, there are some criteria.
It has to be good quality content that is enjoyable read. Any posts that are just a bunch of crap few words would not get our votes at all

Definitely original content. It was quite a sad case when #malaysia tag was searched through 90% of the search results were nothing but copy and paste news about Malaysia politics found.
Most of the upvotes will definitely be looking at the older posts first rather than the recent posts, and we will start from 01 August 2020 posts and continue with it.
The best advise is that when you take pictures, please do try to use some free apps to brighten up your photos. I believe Adobe lightroom is free as well as Adobe mobile editor, that allows your photos to be less gloomy. Try to make the extra effort to make things brighter before posting. As I remembered from @steemitblog 's post is that you can back date your posting as long as you posted the date so that it goes sequential to your daily life.
Best not to hit and run on such posting game, that pretty much damage your niche and your reputation in the future.
(If it is really unacceptable post, I might DOWNVOTE you! Especially those who attempt to hijack country name hashtags. I have seen it multiple times most unfortunately)
That's all from here, just a quick update that WE ARE STILL ALIVE AND WELL, and will definitely do justice to the delegators who sacrificed their SP (instead of powering down) to keep good content supported, however small we are.
All the best to posters out there!