Steemscan : A New Way of Cashing Out Your Steem
I started introducing Steemit to some students. I remember many of them being very much intrigued by the prospect of a social media that pays for their content. Then came the most important question:
How do I cash out?
The Long Road to Cashing Out
So first, I had to head on to Poloniex and while the exchange is adequate and KYC is not required for $10,000 and below. I still had to register. For someone who has been used to how things work in Crypto, its not a big deal. However, for those who are new, this seemed like an extra step that can be rather complicated.
Furthermore, if the cryptocurrency were to be exchanged to fiat, most would have  to go through another exchange. As such, it would be better if Steem can be quickly converted to either Bitcoin or Tether. That is where Steemscan comes in.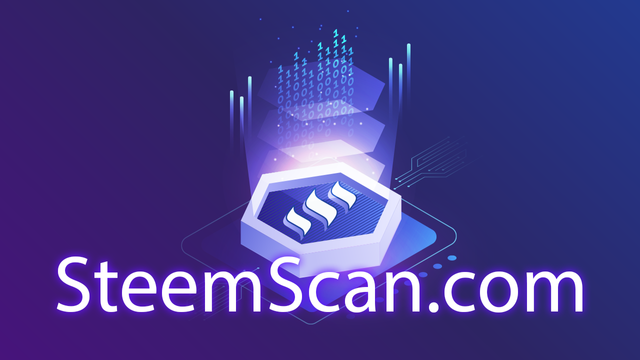 What is Steemscan?
Steemscan is an exchange that allows you to seamlessly exchange your Steem for Bitcoin, Tron, or Tether quickly. Steemscan may seem like just another exchange but, if you zero in on onboarding new people onto Steemit, there are a few advantages that set Steemscan apart from the likes of Poloniex and Binance.
Why Steemscan Rocks...
Steemscan has a few advantages that set it apart from other exchanges. For one, it is extremely user friendly. On any exchange like Binance, you will have to do the following steps:
i) Log in using your credentials.
ii) Key in the password using Google authentication.
iii) Head on to the deposit tab.
iv) Copy the memo and address that you have to send it to on Steemit
v) Head on back to Steemit, paste the address and memo and send it to Binance.
vi) Once your Steem arrives on Binance, trade it for the cryptocurrency that you want and withdraw it from Binance.
Simple right? Only about 6 steps and you are done. Now let's compare that to Steemscan which is a rather close comparison just like the picture below: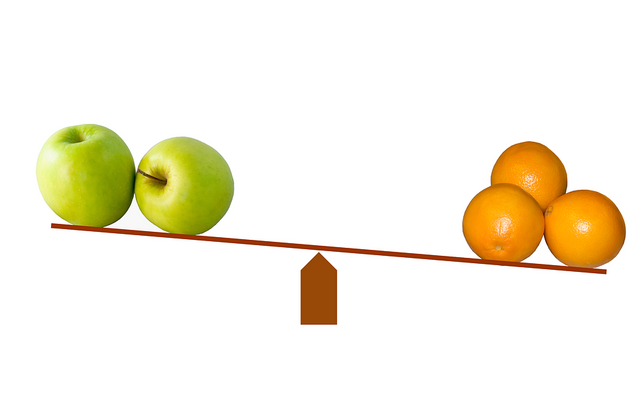 All you have to do is:
i) Head on to the following link .
ii) Key in the amount of Steem you want to trade and the Cryptocurrency you would like to convert it to.
iii) Create an order.
iv) A message with the receiver account and memo will appear. Just transfer the amount of Steem to the information on the message and you're good to go.
What I really like about this is that the entire process really makes it easier for a user to convert Steem. This is especially useful when someone is unfamiliar with cryptocurrency exchanges. The reason why there are also fewer steps on Steemscan is that it does not require the user to sign up or go through KYC (Know Your Customer) verification. This is great if your goal is to stay anonymous. So aside from the ease of use, Steemscan is also has a pretty cool dark mode. I know, nothing to shout about, but hey, I like it.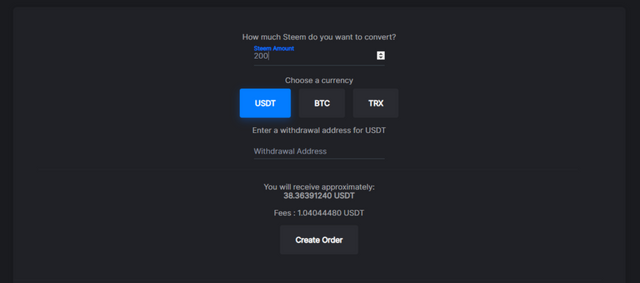 Conclusion
Steemscan fits perfectly into the Steemit ecosystem because of its ease of use. I see Steemscan as an important component in onboarding others onto Steemit. That's because what really attracts new users is the prospect of getting rewarded and the ease of cashing out. Steemscan in this case is perfect for that. 
The way I see it, if new users are going to constantly convert their Steem and withdraw it in small batches, Steemscan is perfect for this. I like the ease of use and there is no need for KYC. What I can be sure of is that I will be using Steemscan a lot more for my Steem than other exchanges. I don't know about you, but the speed and ease of converting my Steem is just so attractive to me.
Hope you have found this useful. Do buzz me in the comments below if you have any questions.