Blockchain Gaming Revolution Potential of Satoshi Gaming Studios Partnership with Blockstream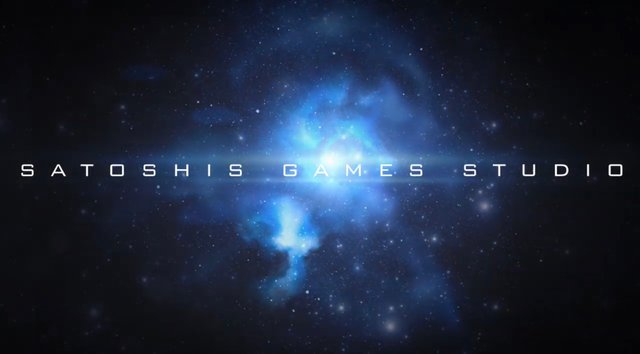 Mission
Satoshi Gaming Studio is on a mission to change gaming and blockchain gaming forever. Their vision is to change blockchain based video games into a new financial ecosystem or commercial market. This new financial ecosystem will have many new financial characteristics.
First, it will allow players to earn and spend BTC directly, during the gaming activities.
Second it will allow allow players to own their in game reward items, and hold them in special wallets as nonfungible tokens, which can then be traded or sold at an in game store.
Third, it will have in game stores where players can use Bitcoin to buy game items, but perhaps more importantly sell game items for Bitcoin.
Fourth these games will feature new wallets for game items which have been tokenized, as non-fungible cryptocurrency tokens.
Fifth these blockchain games will be based on the Bitcoin sidechain, called Bitcoin Lightening Network.
As you may know, the Bitcoin Lightening Network is a side chain of the original Bitcoin blockchain, the very first and most famous cryptocurrency. While Bitcoin is the oldest and most favored cryptocurrency, it's blockchain is characterized by transaction fees and transaction speed, which make micro transaction fees impossible, and rapid transactions expensive and unlikely. The Bitcoin Lightning Network allows micro transaction fees in Satoshis and thus facilitates microtransactions. We know that the Walmart economic model of micro-profits and high volume is a successful one, so this interaction of that model could be really big, considering the existing multi-billion dollar video game market and the potential to multiply the size of that market with this innovation.
Lastly, as part of their mission, Satoshi Game Studios is building a video game monetization platform called Elixir, which will allow any blockchain based video game to be run on the Bitcoin Lightening Network. This is an interesting business model in which they build a platform that allows further monetization of crypto games by allowing Bitcoin in game rewards. The final goal is allowing all crypto games to tokenise and reliably commercialise & store their users' assets, creating an open market standard and through capitalization on the huge worldwide gaming market to help Bitcoin reach critical mass for massive worldwide Bitcoin adoption.
Methodology
Satoshi Game Studios plans to achieve these lofty goals using its own company talent, and by collaborating with a company called Blockstream. Blockstream is a company specializing in sidechain development, non-fungible token creation, video game in-game wallet creation and in-game commerce via stores which facilitate trade and sale of non-fungible tokens representing in-game assets. Based on my research up-to now, I feel that the collaboration or partnership between these two companies adds together a perfect array of complimentary skills. They are collaborating on the game called Light⚡️Nite. This is their proof of concept game, and if they successfully build it, it could be the start of a Blockchain Gaming Revolution. This partnership between SATOSHIS GAMES and BLOCKSTREAM will potentially make Blockchain Gaming History.
Below are various graphics and videos of the game Light⚡️Nite and more descriptions of the game mechanics and in game items.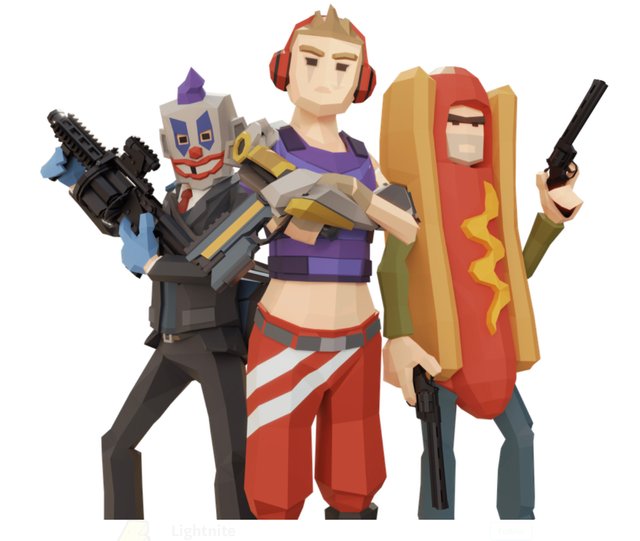 ;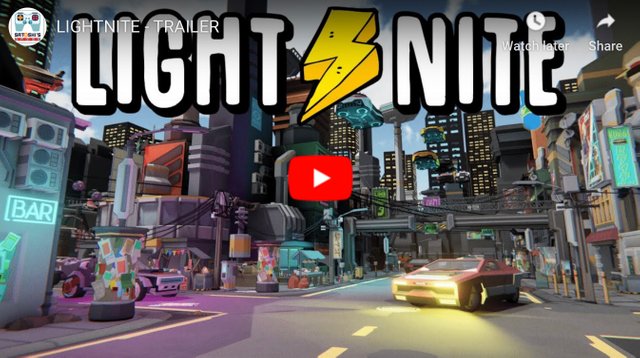 More on game mechanics
Multi-player battle gaming on the Bitcoin Lightning Network, is now a reality, thanks to Satoshis.Games. This means the game they have in development will allow players to earn and spend BTC directly, during the gaming activities. 😳🤯
The is apparently made possible by the Lightning Network and one of its big achievements: BTC microtransactions. Which appears to work nicely with in game reward systems for video games! Because Bitcoin is $7000 plus per whole Bitcoin, but is divisible into 8 decimal places, I.e. Satoshi's, the biggest impediment to micro transactions in Bitcoin was mining fees and speed. But if you use lightening Network and deposit Bitcoin into a game wallet, you might have affordable ways to transfer Bitcoin in between players and make video gaming into a money making proposition. The game features both a Bitcoin mode and Game point mode. So you can play for small bits of Bitcoin or Game points. Interestingly enough the current game allows you to earBitcoin by shooting other players and for selling stuff you take off their corpse. The creators of this game hope it will be a game for everyone because non-bitcoin users can play the mode with no Bitcoin. I think they hope gamers will come for the game and eventually the Bitcoin.
Here's the trailer for the game below
Further details from an article on link;
What is Lightnite?
Lightnite is an online multiplayer battle royale game where every specific digital interaction between players triggers a monetary reward or penalty. In simple words, players earn bitcoin by shooting other players and lose bitcoin when they get shot. However, some of the items in the game are worth real bitcoin and can be picked up (usually they are left on the ground by dead playeres!🤕. Lightnite's store allows users to purchase in-game items in exchange of bitcoin, using the in-game balance or through a micro-transaction from the player's wallet; the in-game bitcoin balance updates in real-time every time a player shoots get shot or pick up a valuable item (the player can then exit the game when he wants to and instantly withdraw his balance into his own-wallet).
Source
As for satoshis.games, we use the Lightning Network (Bitcoin's transaction layer) to integrate Bitcoin micro-transactions within Lightnite. The only thing that players need to do in order to play Lightnite and enjoy the full potential of the in-game Bitcoin micro-transactions is downloading a wallet that supports the Lightning Network (e.g. Bluewallet), send a small fraction of bitcoin to that wallet and start sending and receiving bitcoin over the Lightning Network while playing Lightnite.
Source;
From the creator comes more details:
Available modes: Bitcoin-integrated mode and Non-Bitcoin-integrated mode
Bitcoin-integrated mode. Players will enter the game and join other players online after making a micro-transaction (no pay-to-play: the micro-transaction only updates the balance of the player who can then withdraw it back if he doesn't die before exiting the game). Every player has an in-game balance that increases in real-time when he shoots other players or picks up valuable items and decreases when he gets shot. When the player wants to exit the game, he can withdraw his balance into his own wallet and spend his bitcoin on the in-game store, on other Lapps or on tacos and beers.
Non-Bitcoin-integrated mode. Same game, no micro-transaction required to join the game, in-game points instead of bitcoin. In addition, players can buy items in the store using fiat money (it would be great if everyone could use bitcoin, but mass adoption has to be reached one step at a time).
This game is still under development, but can be purchased as a Pre-order and that purchase allows you to download and play an early "alpha" version
Buy it here: https://buy.lightnite.io.
Use my discount code to save 20% and get free game items and a 500 Satoshi deposit to your game wallet!
My Discount Code: https://lightnite.io/ref=shortsegments
✍️ written by Shortsegments
Please follow my Twitter Feed Here
Further Reading About This Article's Subject is Below
https://medium.com/lightnite/lightnite-a-bitcoin-integrated-battle-royale-game-2ec9f3746b0e
https://bitcoinist.com/play-and-earn-bitcoin-btc-with-litenite-game/
Reference https://bitcoinist.com/play-and-earn-bitcoin-btc-with-litenite-game/
Reference: https://twitter.com/hashtag/LightningNetwork?src=hash&ref_src=twsrc%5Etfw
Reference: https://t.co/Hiy5cC4A46
Reference: https://mainnet.satoshis.games/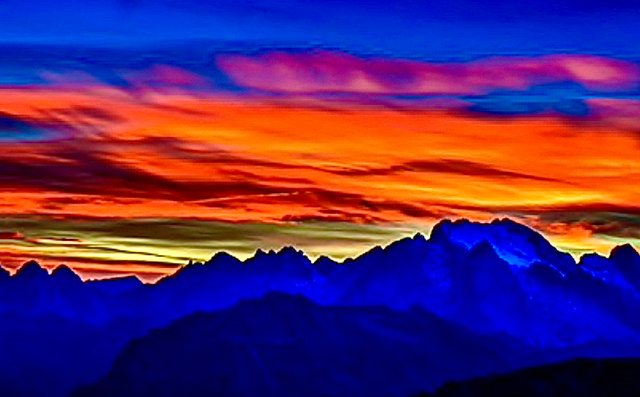 Title: Blockchain Gaming Revolution Potential of Satoshi Gaming Studios Partnership with Blockstream.
Tags: #futureofgaming #blockchain-games #satoshi-gamestudio #blockstream #bitcoin #bitcoin-lightening