Minecraft build in the build the earth construction project. A contest for builders and Viewers: Realization of Honfleur located in Normandy France.
Hello steemians
This Contest is for builders and viewers of hunts/sites, in recognition and support to the build the earth construction by @cmp2020. with fullness of joy in my heart, I can't stop saying heavy thanks to the initiator of this program.
Base on the contest requirement. I choose to take one of the facebook page post, of Build the earth, analysing about The realization of Honfleur located sited in Normandy built by Goulven in help with bte France. You can also like the FB page through the green sign link above.
Honfleur as the name imply happens to be a commune situated in the Calvados department in Northwestern France. Mostly known for old port. It's house are being characterized with slate-covered frontages, always painting by artists, including in specific Eugene Boudin, Money and Johan Jongkind, Gustave Courbet, forming the Honfleur school that makes its appearance more beauty and flow of impressionist movement.
There is also a Catholic church called Sainte-Catherine Church with it's tower bell separate from the main building, being the largest wooden Church in France.
SIGHTS VIEW ANALYSIS
This is the Port of Honfleur of Harbour info the Norman urban city of Honfleur France. This is also the ground foundation to Quebec from this harbour.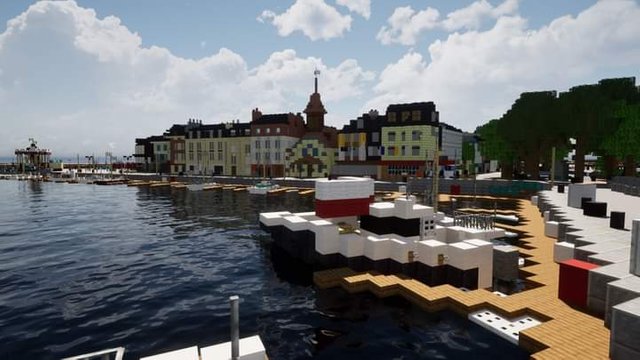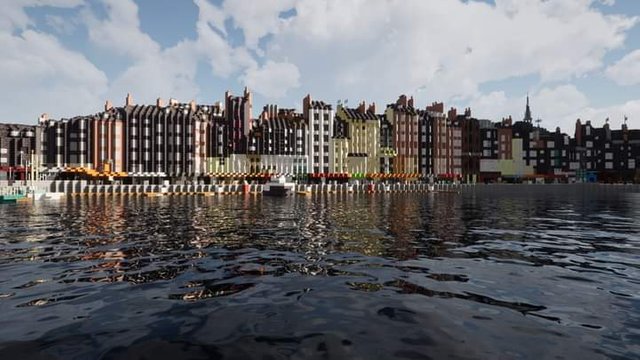 Here, people resting is very assured. and the packages of differents boats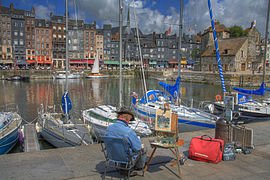 Reality source
THE BELL TOWER CHURCH OF SIANT CATHERINE-HONFLEUR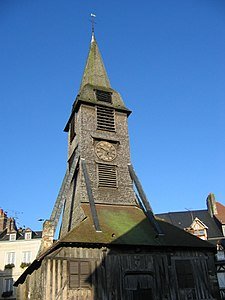 Reality source
This site is one amongst all as unique in Honfleur, called Saint Catherines's Church as France's biggest timber built with it's separate bell tower, built at the second half of 15th century, replacing the then stone-built Church, but later destroyed during the war hundred years ago.
THE FARMHOUSE OF SAINT-SIMEON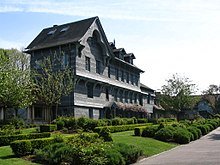 Reality source
In this site of Honfleur, I happens to be a picturesque which attracts and impressionist painters here in the 19th century, full of famous artists.
THE OLD PIER AT HONFLEUR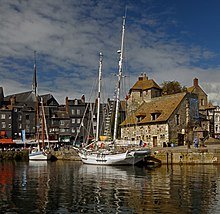 Reality source
This is the old pier at the picturesque port city of Honfleur, the coast of Normandy
MAP LOCATION OF HONFLEUR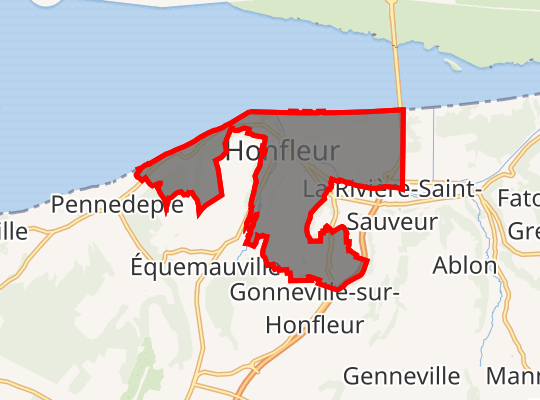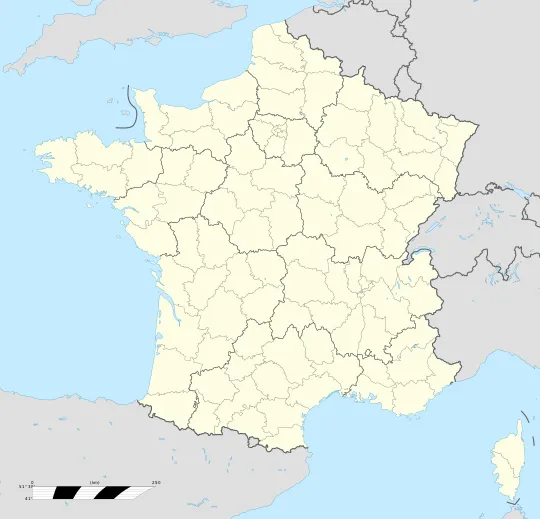 source
Facebook Page Topic: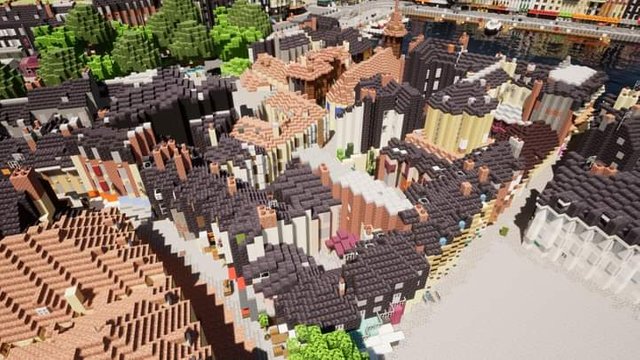 Réalisation de Honfleur située en Normandie build par Goulven avec l aide de bte France.
Google English Translation: Realization of Honfleur located in Normandy built by Goulven with the help of bte France.
CONCLUSION: Base on my total descriptions and narrations, I sites that the realization of Honfleur located in Normandy must be acturised through the given archtectural sketched as showed with it's modern equipments and directives that would go a long way in bringing the site alive beyond what it was before.
My Entry Facebook page post used
Thanks for reading
Coming soon....