ALL FUNCTIONS OPERATIONAL - Steem price is stable... for now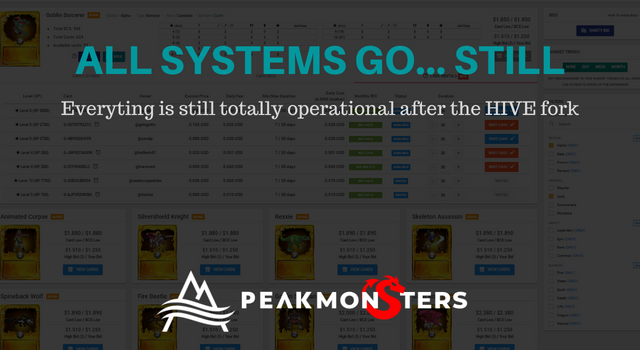 Price went down as expected but still higher than before fork announcement.
Splitnerlands continues and so do we.
There was some problems with people using KEYCHAIN and using an API that is hive based ANYX.IO
We have refunded those users HIVE/HBD
We even noticed a large spike in purchases yesterday. Maybe some are users who are using their steem up now that they are switching to HIVE. Or just users that wanted more cards... either way that was nice to see.
THE QUESTION OF THE DAY
Will you be checking our blog on STEEM or on HIVE?