Inner Blocks Community Radio Show At It's New Time!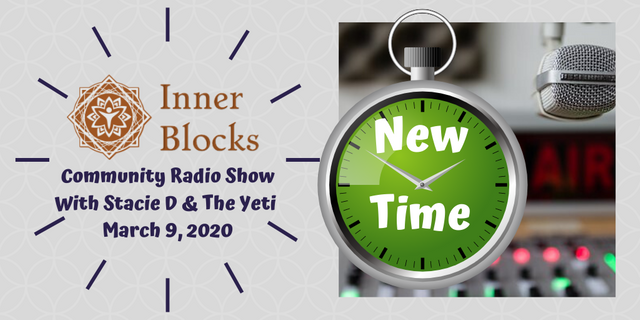 It's Inner Blocks Community Hour at it's new time!
---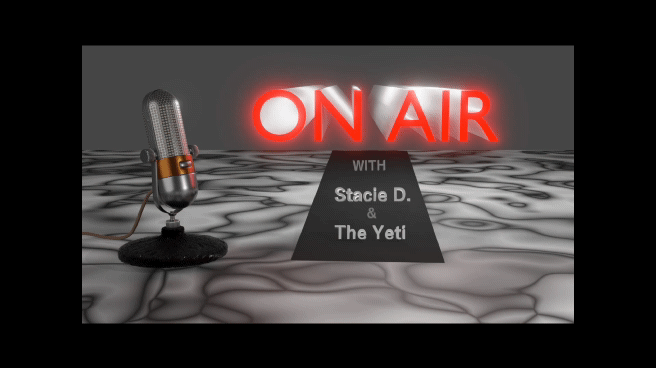 Alright, a new time might have been a little click bait! Inner Blocks is based in the Eastern time zone of the United States, and we have entered into daylight savings time. This means that our UTC time is back to 8:00 p.m. which might make it easier for people like @jaynie who live in a very different time zone.
We are excited to host this week's show!

It is safe to say that the Steem world seems very topsy turvy right now. Just when you think you have all the information, and you can safely wrap your head around what's going on, new information is dropped. Stacie D and the Yeti have been working hard to stay updated in all directions. Although you may see their personal views here and there, Inner Blocks has remained neutral, and has not used its stake to vote on any witnesses.
Our Discord server remains a safe place for anyone to come voice their opinions and concerns about the blockchain and every other aspect of life. We welcome everyone!
So please come join us for some updates about our Community and to get together with friends!
Inner Blocks is built of an amazing diversity of people, and it is a tremendous pleasure to get to know you all. We can't wait to connect!

Come Join Us This Tuesday 4:00 pm EST/8:00 pm UTC


Follow us on Twitter! https://twitter.com/innerblocks
3D Art Courtesy of @thegreatdayne