The Rushed Dinner Special! #nofilter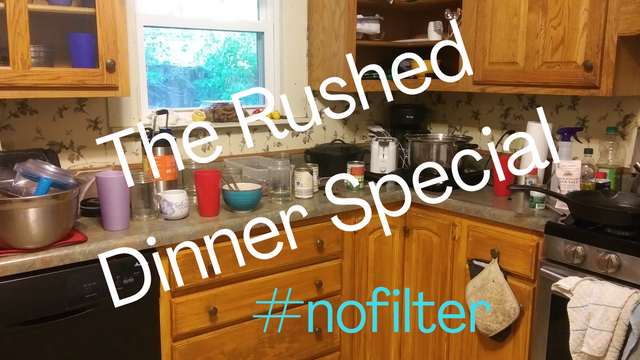 ---
I'm a stager...I am post planner.
But my day took unexpected turns and twists...we made it back to the house just in time for me to start dinner. A quick throw together with something on hand. No time to straighten up first or put away clean dishes. I needed to start throwing stuff into the pan and it needed to be done 30 minutes ago.
Not exactly what it takes to make a good food blog....or is it?!

Who hasn't made a Rushed Dinner Special?!
Sometimes our days don't go as planned, but that makes life beautiful. I'm thankful for a full belly, and the kids who are cleaning it all up now.
What does your Rushed Dinner Specials look like??
---
Thanks so much for sharing this with me!
Much love,
Stacie D

---

---

---