📬 📝The Lost Form of Letter Writing ~ I have a pen pal! 📝📬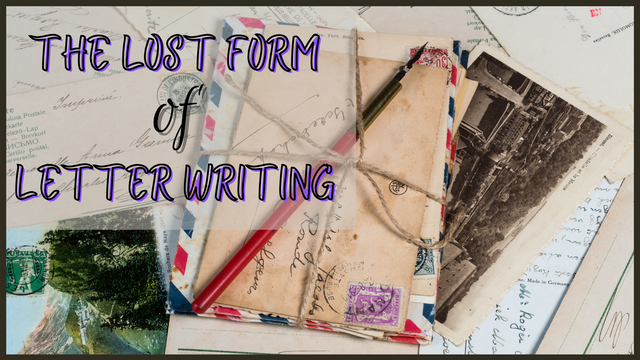 Recently I received a card in the mail from a good friend of mine! It was a surprise...like most people we text or every few weeks have a phone call. But since we've moved on our new homestead, our reception is terrible! In the card, she asked if I wanted to be pen pals. Of course I do!

At first, I was really unsure of what to write about. When you are having a conversation, it's much easier to play off of each other. The whole thing is about listening and responding. So of course the first couple were pretty short. But recently we had our regular talk and I found that in that short hour, we had really only talked about one topic...homeschool. But what about everything else?! What about how her dad had just come for a visit, or how we were getting by during winter? Well, I decided that this is probably the best thing that could happen. Now, we can talk about so much more!
What's a huge plus, as well, is that our kids are all friends. So within her last letter, came a letter from their youngest. Now our two boys wrote him back.

There's just something special of not only getting something in the mail, but having something with someone's handwriting on it. It's something we've probably all took for granted before tech skyrocketed. Who knew you wouldn't see someone's handwriting so often? Now, I only really know the handwriting of my kids and husband...well, my parents' too, it's etched in my brain haha. It's make me wonder if my friend's from high school still write the same. Would I recognize it if I saw it? I hope so. I would hate for years of illegal note writing to go to waste! Haha
I encourage anyone, it doesn't have to be fancy or on special paper (I am sucker for fun paper though!) to write to someone who means something to you. The old fashioned way, like they weren't just a text away. I bet they would be so happy. Heck, I might get myself more than one pen pal! It's a big day!!
Thanks for sharing this with me!
Much love,
Stacie D

---

---

---