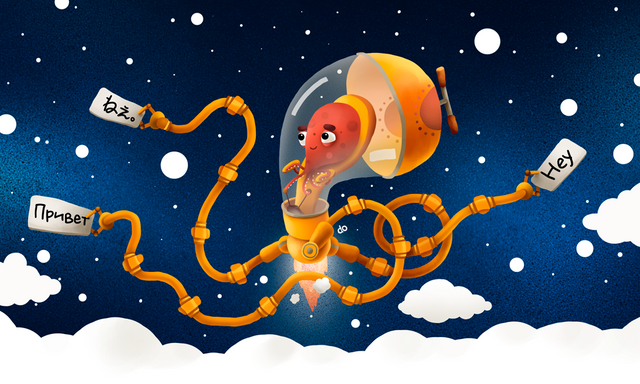 What is eSteem Mobile
eSteem Mobile has long been known by Indonesians, especially Acehnese. More clearly, eSteem Mobile is a Steem-based social application where you get paid to share valuable information with others, comment on posts, interact with other users and curate by uploading posts.
@ good-karma (feruz) is very popular among Indonesians, especially Acehnese. There are already very many eSteem Mobile users in Aceh, even though this year it has been reduced, due to the falling price of STEEM. But eSteem Mobile users are still high.
@ good-karma as the founder of eSteem @esteemapp has helped many Indonesian esteemians. Ease of access through gadgets has become the first choice for Indonesian esteemians.

App Updates
eSteem Mobile is now available for iOS and Android, regularly updated to meet the needs of all of us.

Project
@good-karma founder of eSteem, (@esteemapp) launched the eSteem Translation Prize program, and asked users to speak multiple languages ​​to help translate eSteem Surfer and Mobile into several languages, including Indonesian (Bahasa)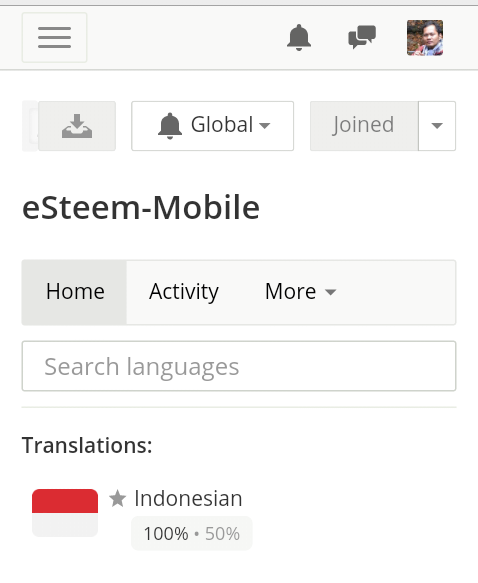 Source
With the development of the eSteem app, I, as a loyal user of eSteem mobile, contributed to translating. I translate from English to Indonesian.

My Contributions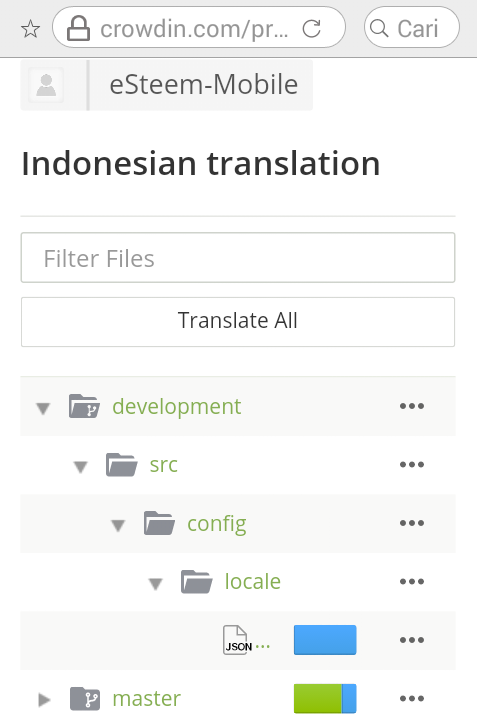 Source
[email protected]
🌐eSteem.app | 👨‍💻GitHub | 📺YouTube
✍🏻 Telegram | 💬Discord