Ein Blick auf die Semperoper in Dresden.....A look at the Semperoper in Dresden .....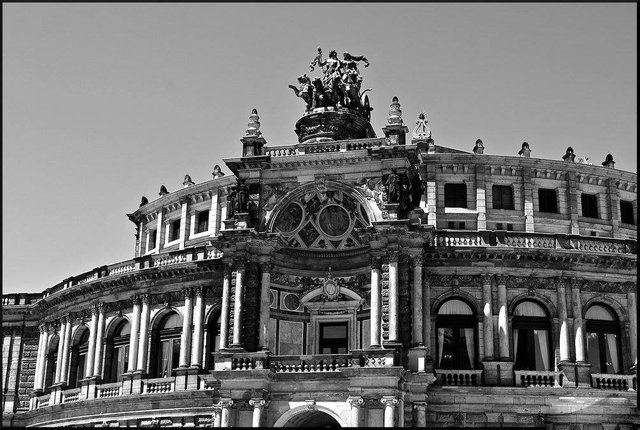 Guten Abend liebe Freunde,
mit diesem Blick auf die Semper Oper lassen wir diesen Donnerstag enden. Ich denke in schwarz & weis, wirkt dieses Bauwert im Herzen von Dersden, noch eindrucksvoller.
Eng.
Good evening dear friends,
with this view of the Semper Opera we're ending this Thursday. I think in black & white, this building value in the heart of Dersden looks even more impressive.
KR.
좋은 저녁 친애하는 친구, Semper Opera의이 전망과 함께 우리는 이번 목요일에 끝납니다. 나는 흑백에서 Dersden의 중심부에있는이 건물 가치가 훨씬 더 인상적이라고 생각합니다.
Photos by @HomeArtPictures