Hunt 1 Entry: Red color is aggressive for me. 30-06-2020.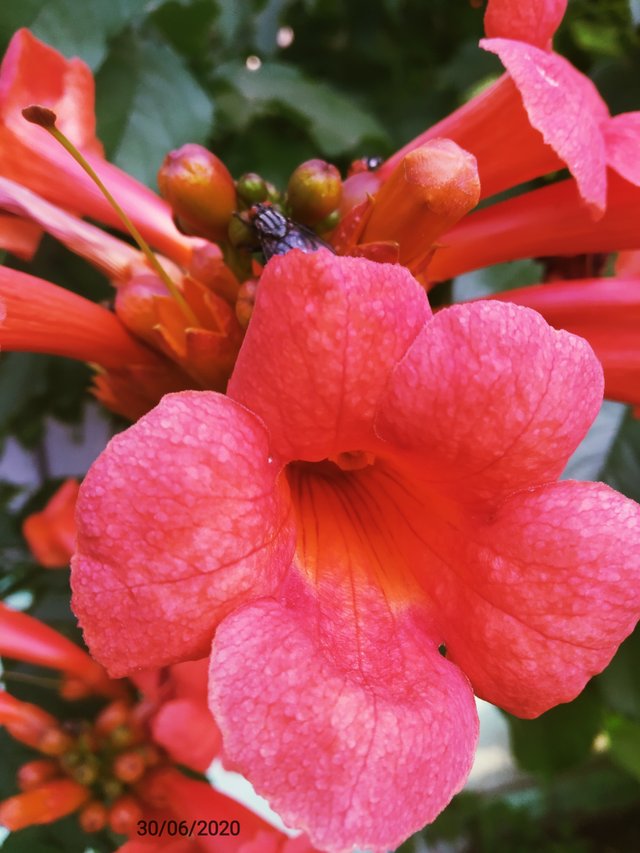 Good afternoon or evening! I saw my friends participating in the contest and immediately wanted to join! Treasure Hunt 1 Entry: Red by @whalepower.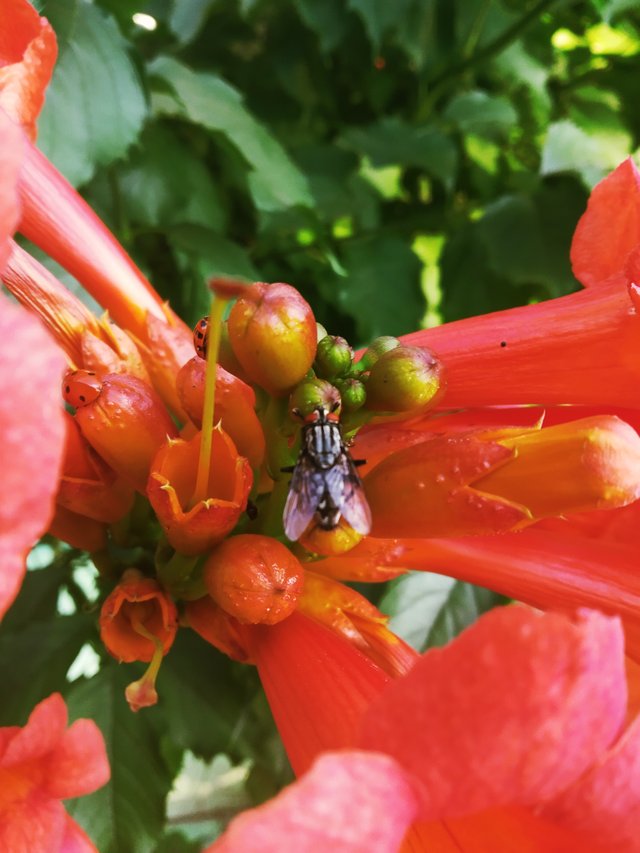 In my understanding, the red color is aggressive, and he shouts: - Look at me! Of course, for a beautiful flower or for an advertising sign, this is attention-grabbing. But if the room has red wallpaper, it strains your thoughts. This is just my opinion!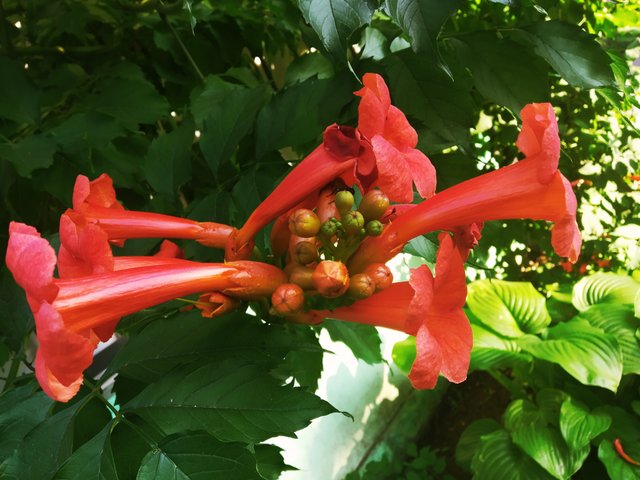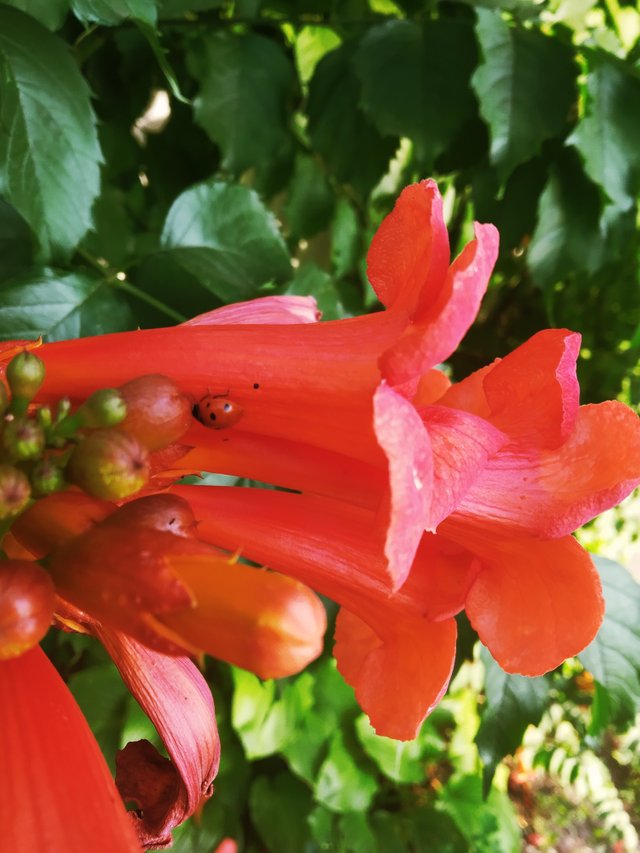 And look at this flower, it is red. And it attracts attention with its color flies. And ladybugs attracted a flower. Look carefully, see bugs on a flower?
They probably like this color very much!
I was glad to take part in the color contest. Thank you very much @whalepower for your contest!