Flugzeugbeobachtung am Flughafen Leipzig / Leipzig Airport Plane Spotting (15)
English / German
Jackpot
For my trip to Leipzig I couldn't know when one of the Antonovs would land or take off. So I was very happy to finally experience the largest propeller plane in the world up close. It could be heard from afar, and that really means from afar. Unmistakably the loudest turbo prop in the world. A gigantic plane suddenly pushed past me over the runway. Some key data: length 57.80 m, span 64.40 m, height 12.53 m.
Für meine Reise nach Leipzig konnte ich nicht wissen wann eine der Antonovs landet oder startet. So war ich doch sehr glücklich endlich einmal das größte Propellerflugzeug der Welt hautnah zu erleben. Schon von weitem, und das bedeutet hier wirklich von weitem, war sie zu hören. Unverkennbar, die lauteste Turboprop auf dieser Welt. Ein gigantisches Flugzeug schob sich plötzlich über die Landebahn direkt an mir vorbei. Einige Kenndaten: Länge 57,80 m, Spannweite 64,40 m, Höhe 12,53 m.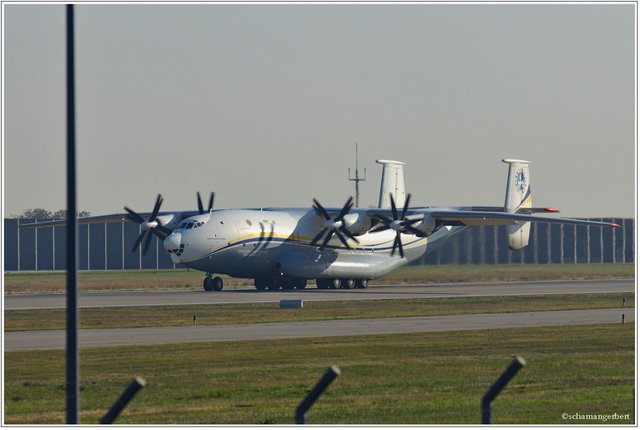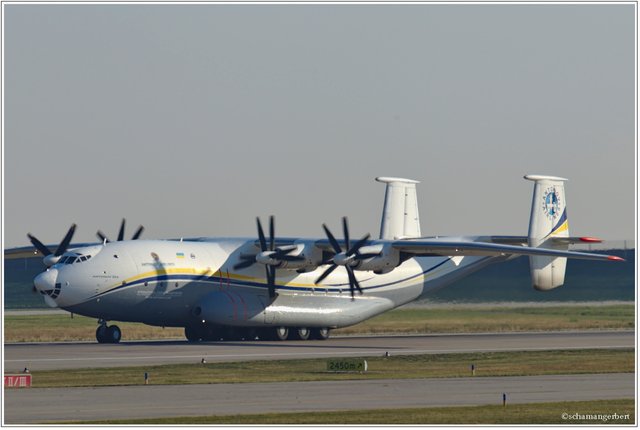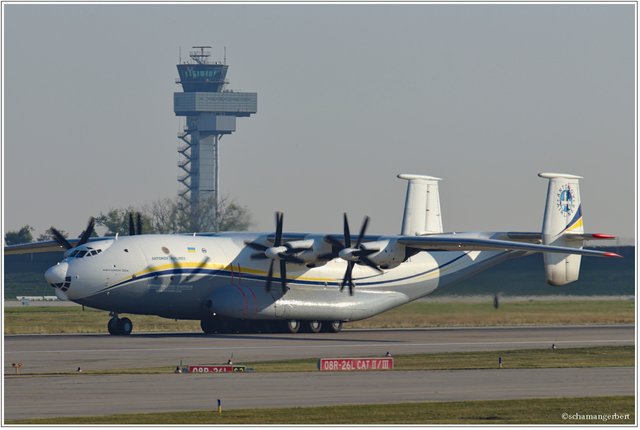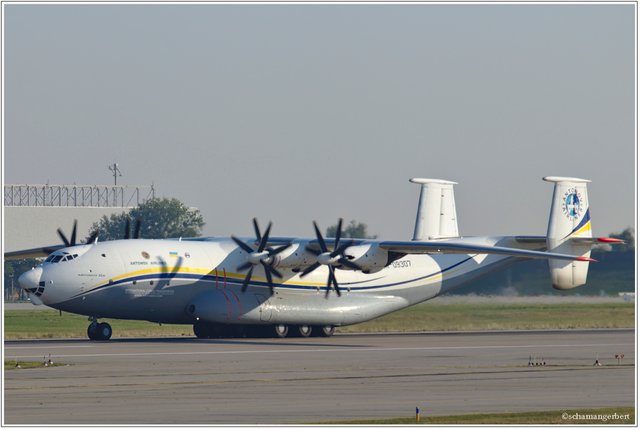 Canon EOS 200D
Tamron 70-210 mm F/4.0
edited with darktable

See you next time! / Bis nächstes Mal!
Thank you for your attention! / Danke für Deine Aufmerksamkeit!
Original content by