Campus Connect Week 26 Contest- My Favorite lecturer by @wealthmary
Hello steemians in the campus connect community, welcome to another weekly contest, and all thanks to God for another opportunity for me to participate in this week's contest. Please permit me to write mine in past tense, because I am already done with college, waiting for service.
INTRODUCTION
We have different categories of lecturers with different character, marking schemes, some are funny, some are strict. I will like to talk about my Favourite lecturer, my favorite lecturer was Late Mr. Chuma Nnadozie.
---
Why He Was My Favourite Lecturer
When I attended lecture for the first time in the University, the first lecturer I that taught my class was Dr. Chuma, He is a very strict lecturer, always serious and hardly smile. A lot of students fear him a lot, then I hardly fear anybody, because of where I was coming from, I was always asking people why they feared him, but no reasonable reasons. In my first lecture he taughted us on "Organization Of Knowledge" and then I never wanted to be in my department because that was not the course I intended to do in University. On that good day, when Dr. Chuma taught us, he made clear explanation of the course and taught us with so many examples which made me fall in love with the course I never wanted to study.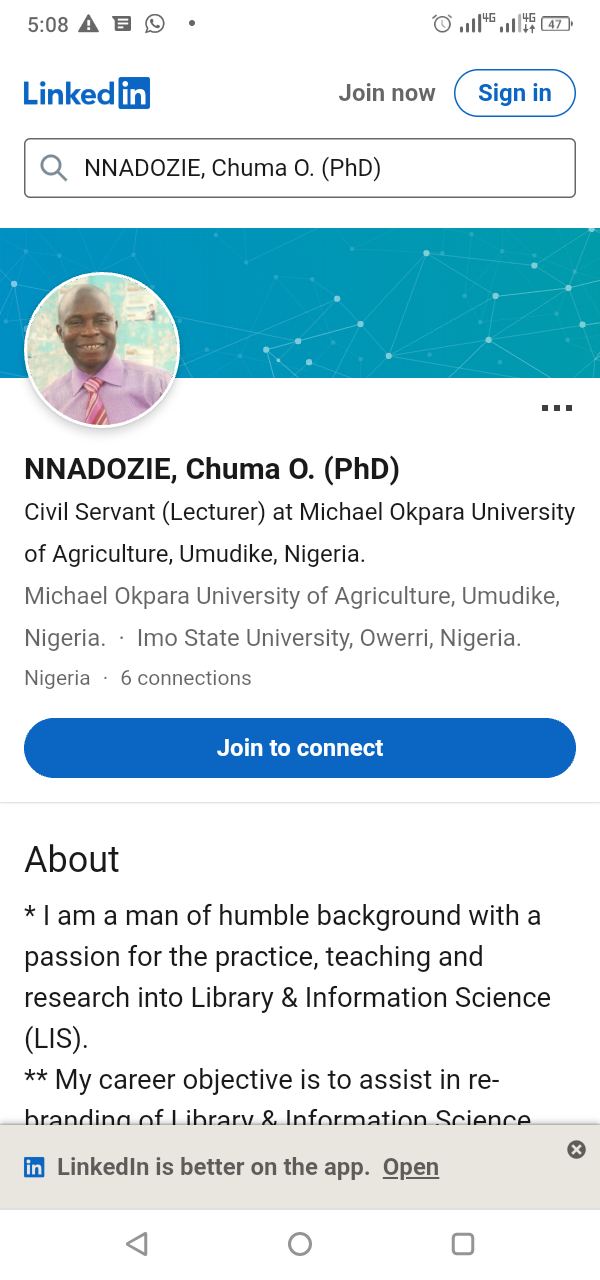 Source
---
He was my favorite lecturer because he knew how to teach with clear explanations and examples for proper understanding and he will still give room for questions, and despite the fact that he was strict, he still had the funny part is him which he expressed in the class. It made it easy for the students to flow with him.
He was also our examination officer then, whenever we are in our examination periods, he always ensure that we were not delayed and
that his students are settled.
---
How I met Him
I met Mr. Chuma in my department, that was my first day in my department, I was crying profusely and also angry at the course I was given. Then It was as if my course was not useful, people will always want to hear courses like "medicine", "law", "Biochemist" and so on. So he saw me crying that day, and asked me what the problem was and I explained to him, right there he began to give words of encouragement and then used himself as an example. From then on I got confidence in my course, and became proud of it and since then till now I have no regrets studying the course (Library and Information Science).
---
His Unique Qualities
Mr. Chuma is a very strict person, compassionate, funny(he is fond of cracking jokes in the class), he is very disciplined, he is fearless, he is not partial, he hate lateness, there was a time he usually smash the phones of late comers, he hates cheating, he just love it when you write what you understand.
Thanks for taking your time to read my post. I invite @swaylee @phlexygee and @bukkyi4u to participate in this contest