Contest Week 15 || My Favorite Spot In My Campus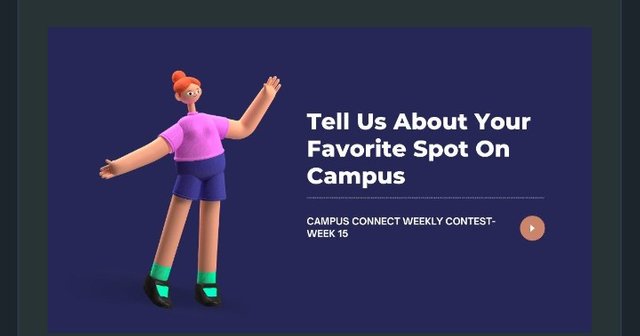 source
MY FAVORITE SPOT IN MY CAMPUS
Its an honor to share with the family my favorite spot in.my campus. I am Student of University of Nigeria Enugu Campus. I am ahuge fan of the campus connect amd love to share my experiences here.
However, my favorite spot in my campus is called the love garden. Well i just dont know, how to put it. It all started as a casual routine. I just had a special feeling when, i go to love garden to read. The flowers and nature around makes comprehension of what I am reading so fast. I always loved studying at the love garden.
It is so interesting.
WHY IS IT MY FAVORITE SPOT ?
Suddenly, a spontaneous outburst of emotions eloped! I visited The Love garden as is my routine. I got thrilled at what I saw. I met Teklah, a blessing in disguise, a rose among thorns. She had this charming contact lens eye. Omo, I stumbled against a stone, my book fell too, She just giggled, showing her dimples, said sorry. I felt so awkward at first.
Furthermore, I kept stealing glances at this beauty piece. Opposite my swing seat. I felt she got the message though. I Just waited patiently as a Lion tracking a prey. So I had to pretenf I was so engrossed in my book. But Teklah filled my conscious and subconsiousness that moment.
Eventually, long story short, I walked her home. Her accent was not Nigerian. Her mum is a portugese and Dad Igbo. I was so happy that day. Teklah was my Compass to the love garden after that incidence.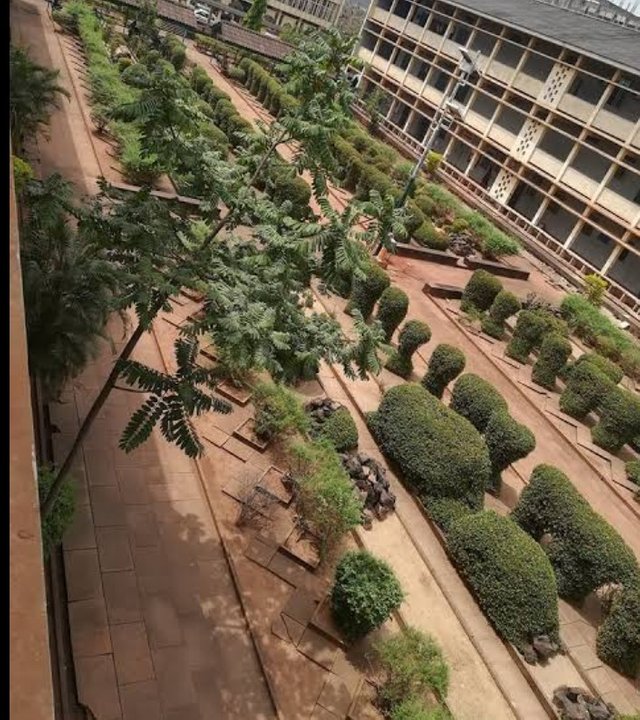 source
HOW I FEEL WHEN I AM AT MY FAVORITE SPOT
Wow, I feel so great when I study with Teklah,at the Love Garden, She is a Medical Student and I am in the Health Sciences. So she takes the role of an erotic theraptist, and an academic genius! to my gentle soul.
Owing to the fact that I met Teklah at the love garden, it brings joy, gladness, happiness, and fufilment to me. She is indeed an academic genius and moral therapist to me.
Words however, cant express my feelings when I read at the love garden every evening. Funny enough I have not failed any course I started visiting the spot. It is my bethel city. A place of refuge and success.
May the best contestant win the contest
Regards