NOT A REGULAR THURSDAY || 20% BENEFICIARY @CAMPUSCONNECT
Today wasn't the regular Thursday as I woke up earlier than usual since the kids are resuming today. Their school calendar resumed 2 days ago but they resumed today. I woke up at exactly 4:03 am and found my way to the kitchen to boil water. I had to make a fresh lunch pack for the kids since there wasn't any food remaining from last night. I made stir-fried Noddles garnished with green bell pepper, red bell pepper, chili pepper, fresh tomatoes, onions, and hot dogs, and then I made scrambled eggs to add to it. I shared the noodles into their various flasks and then pack their lunch box and school bags.
When the water boiled, I mixed it with cold water okay enough to bathe the two kids after which I went ahead to carry them one after the other, brushed their teeth then bath them. When I finished bathing them, I made their breakfast which was cereals. And fed them. I helped them put their clothes, socks, and shoes on to make them look smart. At 6:15 am, the school bus was downstairs waiting to pick them up to school. I took them to the school bus bade them farewell and the bus zoomed off.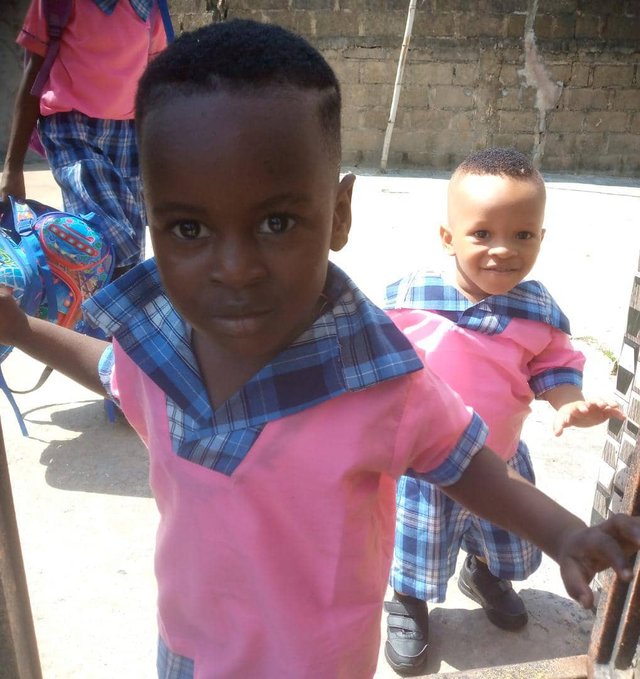 I went back into the house to do house chores from sweeping the rooms and the sitting room to dusting them. When I was done with the chores I took my bath and went to make breakfast. I was ready to east anything this morning but I had to because I needed to add more weight before I go back to the east. I made pan toast bread and omelet with hit chocolate yet I couldn't finish the food.
I was left alone in the house while the kids were away at school. With nothing reasonable to do, and the Gotv subscription(a cable TV) expiration I stayed glued to my phone but I wanted to do something productive and not waste away my time on social media. I went through my WPS in search of a good book that suits my mood at that moment. I finally picked The smart money woman part 2 by Arese Ugwu.
The book is about four young independent ladies trying to live their best life in the city of Lagos. It's also a book about Financial intelligence, business growth, and strategy, keeping a healthy relationship with both family and friends. Making the readers understand the possibility of being very independent, successful, and a sought-after lady even at a very young age. I was able to read only 4 chapters before I slept off.
After few hours, I woke up to the sound of my neighbor's noisy generator and checked the time, it was 22minutes to 2 pm and the kids will soon be back. I went to get the already made soup out of the freezer to defrost it before they get back from school. I microwaved the fufu that was in the fridge, boiled water, and got everything ready before their school bus bring them back home.
A few minutes later, they arrived back home With so much excitement on their faces which shows they've missed home. I took them to their room, undressed them, help them to take their bath. Still, with excitement, they kept jumping from chair to chair in the sitting room while I prepare their lunch and fed them till they were satisfied.
After they've finished eating, I took their dirty clothes including the school uniform they wore today to the washing machine and washed them. When I was done with the laundry I went back to stay with the kids in the sitting room and helped them with their homework which took almost an hour. Of course, it wasn't easy teaching kids. After doing their assignment come play. They played away their time like they were denied the freedom to play in school. When it was getting to 6 pm, I gave them another good which serve as their dinner then I dressed them in their midweek service dress and took them to church.
Before church ended they were already asleep which made it easier for me. I carried them home and changed them into their nightie and later them on the bed to sleep properly.
It was time for dinner, but no one has the strength to start cooking anything.
My sister and I went out in her car to go get some Akara balls with bread. It was a 45minutes outing because we went in search of Akara sellers and where we finally saw one was quite far from the house. We bought the Akara and bread then drove back home.
I made custard mixed with milk and chocolate to complement the Akara and bread. After eating, I went to take my bath immediately and started typing my diary before I will go for my bed.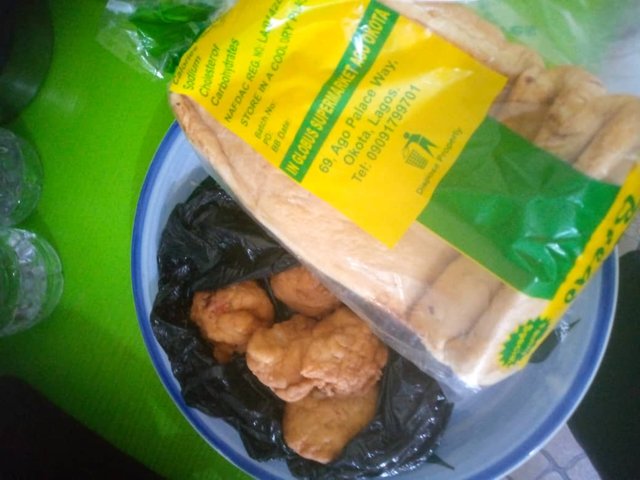 So my day wasn't as stressful as it used too but it was still busy
This post is published dedicating 20% beneficiary to @campusconnectng
BEST REGARDS
I want to specifically thank @whitestallion, @bright-obias and @booming01, and booming 02 for their continuous support