DAIRY POST 10/09/2021. 50% CAMPUSCONNECTNG BENEFICIARY
I didn't wake up in a good mood today because my baby obstructed my sound sleep. I woke up with the cry of my baby at 3:54 am. I stood up to carry him a d make him go back to sleep and realized that his temperature was very high, I undressed him and rubbed all over him a towel soaked in cold water. When I was done, I gave him paracetamol suspension to calm him down then he slept off and started waking up at intervals till 6:15 am.
I said my prayer and did my morning chores, made the vegetable sauce with smoked fish and steamed plantain for breakfast. The kids woke up at about 8 am, I brushed their teeth, bathed them, and fed them. When I was done with them, their father carried them out to play at their grandfather's house with other kids and he went about his business so I was alone at home till noon.
Immediately they left, I was more than excited because I needed to rest and have a good sleep. I took my bath, ate breakfast, and went over to my phone to check through my WhatsApp messages. I couldn't sleep as I expected I would, I tried searching for books to read to make me sleep until I found a book called school of money. I've been longing to read the book but there hasn't been enough time for me to concentrate and read it so I figured this is the best time since the kids are not around to distract me.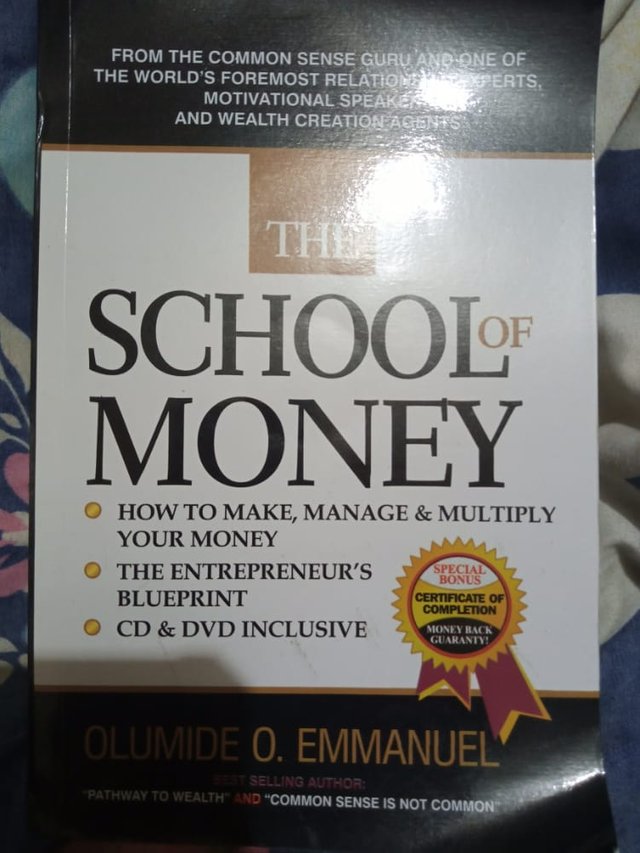 I started reading school of money, it's a book about how to make money, manage your resources, and grow financially. I really learnt a lot from the book but as you can see it's a very bulky book and I couldn't finish it today
A few minutes later I got a call from my sister asking me and asked that I dress up to go to the market with her. I dressed up and went to meet her at the junction where she was and we moved to the market. We didn't do much when we got to the market, we bought only goat meat and fresh tomato and pepper. When we were done, we drove to where the kids were in the morning and picked them up then we drove home. We got home very late so I had to boil water immediately to bathe the kids, then I fed them.
I went over to the kitchen to prepare jollof rice, chicken, and fried plantain for dinner. My sister who was on a night shift at her place of work rushed to the kitchen immediately after I was done with cooking the food, she took her share and rushed out for work while I was left with the kids.
Immediately, I went to take my birth then had dinner.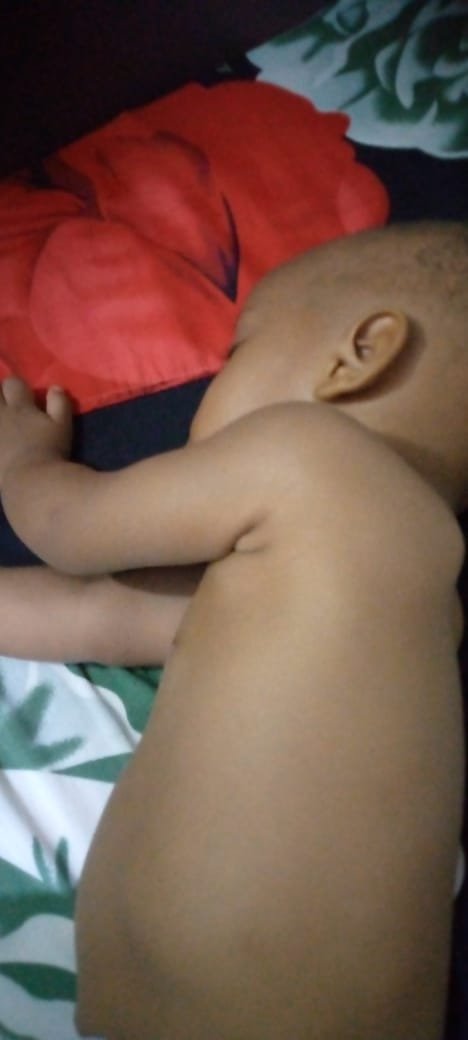 I tried to make the kids sleep but the younger one wasn't responding at all. His temperature was very high, had to call his mum i.e my sister but she was not picking her calls. I gave him 5mls of ibuprofen and carried him on my shoulder till he slept off. My night was stressful because the baby kept waking up at intervals that I got frustrated but he finally slept off in the middle of the night before I went to bed.
This post is published and made @campusconnectng 50% beneficiary
Best regards
@whitestallion
@campusconnect