The Hausa state formation and development @bojankukic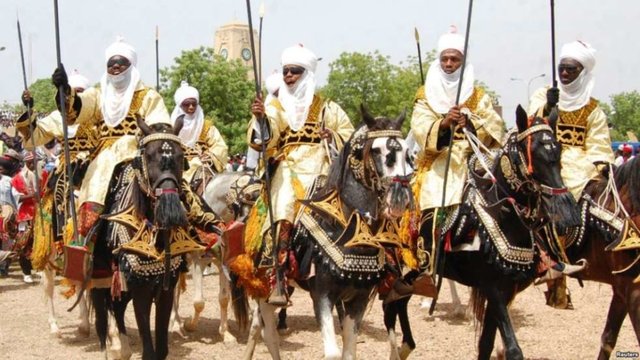 source
Hausa is the name were by different ethnic groups use to know them, also the language which the people of Hausa speaks is called "Hausa".it comprises the vast region of Northern Nigeria also the people of Hausa in their literature don't have any other name for their country other than "karma Hausa" which means the land of Hausa, people, and language.
The starting point of the formation of the Hausa state started from the Bayajidah legend which is seen as the Hausa hero.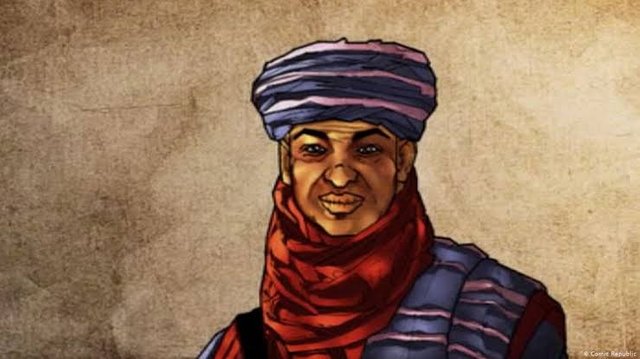 source
According to Bayajidah legend, Abdullahi is the king of Baghdad in the Middle East region. According to the legend contents Abdullahi quarreled with his son Abuyadi which resulted in the son migrating to the western world, at the course of his migration he arrived in Born at Borno, he got married to one of the main daughters know as the Maghreb. However, he was believed to be so powerful that made the ruling Mai expelled him. He moved with his wife from Borno to a place called Bira Ta gambas where he left his wife to deliver and migrated to a place called Daura at Daura he became a guest of an old woman called wakira. At Daura, Bayajidah killed a snake at a wale called kasubu wale which after that prevented people from going to the wale to fetch water. As the result of his gallantry, the queen of Daura knows as Sauranya Daura got married to him and gave birth to a son called Bawo whose (7)seven sons establish the seven Hausa states Know as Hausa Bakwai which are the Gobir, Zaria, Katsina, Daura, Kano, Rano, and Biram. Also, Bayajidah took a concubine who gave birth to (7) seven children known as Banza Bakwai such as Kebbi, Zamfara,yorofa,yauri, Nupe, Gwarri, and illori.
scholars argument
Two scholars argued about the Bayajidah legend, H.A.S Johnson and M.G Smith were the scholars disagreed with the Bayajidah legend the argued that it was formed by the Berbers that the Bayajidah legend was only there to explain the Berbers version. In Hausa land, M.G Smith sighted three types of migration
Movement of non-Hausa into Hausa speaking area
Movement of Hausa within Hausa speaking area
Movement of Hausa into the non-Hausa speaking area.
the inability of Hausa to form a pan-Hausa state
Having looked at the emergence of the Hausa state and views of scholars in the state formation of Hausa land. Let us examine what led to the impossibility of Hausa to form a pan-Hausa state, from the beginning of the 15th century to the 19th century of politics in Hausa.
The first was the there-occurring of crisis in the land of Hausa also it was dominated by two general issues one was that Hausa state tried to overrun another during that period, there was know time for 50years when at least two states of Hausa were not at wat this means that the never consider coming together to form a political union and non of them was strong enough to make the others come under its political rule.
However, these two general themes made Hausa state from the 16th century to the 19th century impossible to form a pan-Hausa state. firstly was the theme of one Hausa attacking another for instance Kano against Golbin, katsina, and Debbi
against Kano
Thanks for reading
Special regards to
@campusconnectng
@whitestallion
@alphafx
@ngoenyi
@cryptokannon