The Steem Entrepreneur community t-shirt is ready to be distributed - Payment is only 1 SBD and 20% is donated to charity
25% payout for charity activities @adollaraday
For stemians who have made a purchase order "Steem Entrepreneurs T-shirt" we inform you that the t-shirt is ready to be distributed to buyers. Repayment can be done by sending 1 SBD to the @steempreneurshop account.
Bagi para stemians yang telah melakukan purchase order "Kaos Pengusaha Steem" kami informasikan bahwa kaos tersebut sudah siap didistribusikan kepada pembeli. Pelunasan dapat dilakukan dengan mengirimkan 1 SBD ke akun @steempreneurshop.
To pick up the t-shirt, you can take it directly with @harferri or you can contact whatsapp : 081269436333 for more information.
Untuk pengambilan kaos bisa diambil langsung dengan @harferri atau bisa menghubungi kontak whatsapp : 081269436333 untuk informasi lebih lanjut.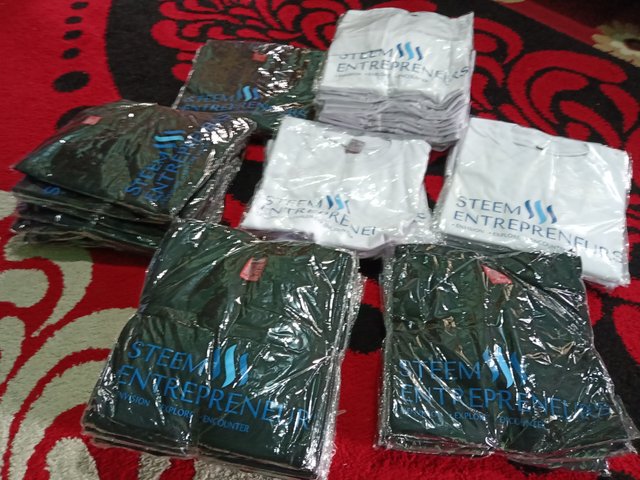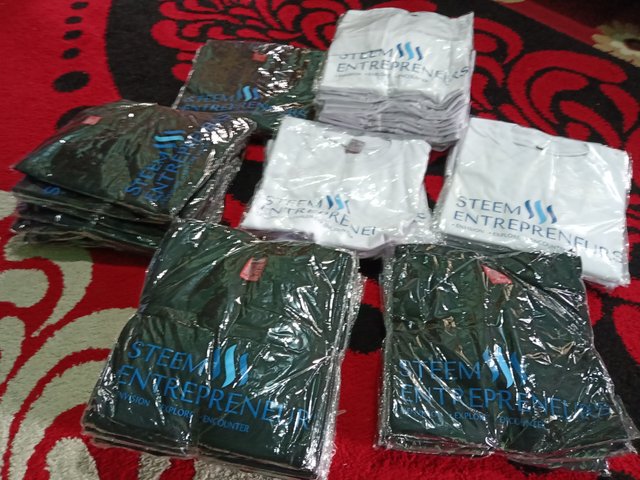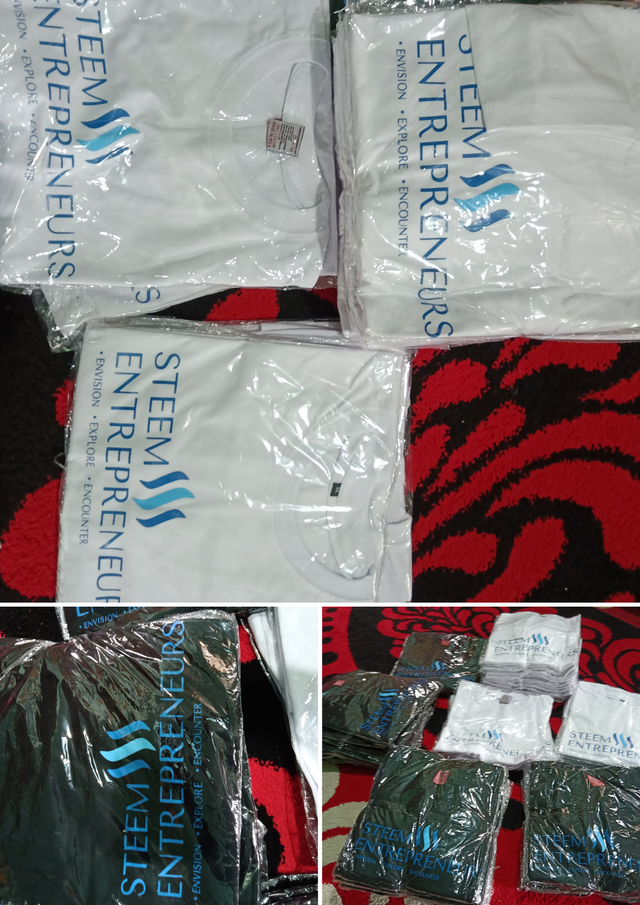 Notes :
Every t-shirt sale will be donated 20% to help with medical expenses for the parents of a member of the steem entrepreneur community @fikar22.
Price per t-shirt: 1 SBD.
THANK YOU for your understanding and attention.
Catatan :
Setiap penjualan kaos akan didonasikan 20% untuk membantu biaya pengobatan orang tua anggota komunitas pengusaha steem @fikar22.
Harga per kaos : 1 SBD.
TERIMA KASIH atas pengertian dan perhatiannya.

Sample T-shirt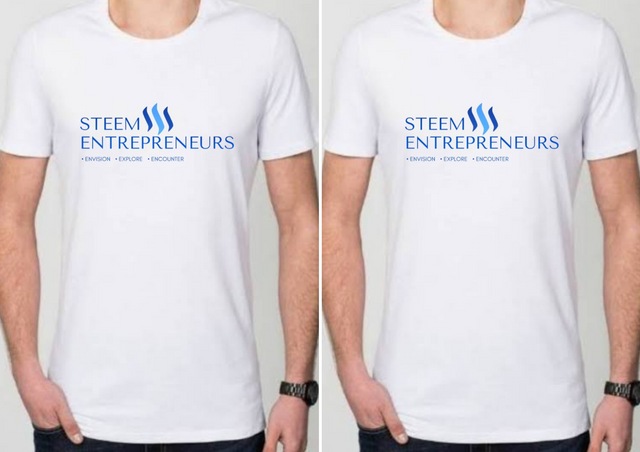 White color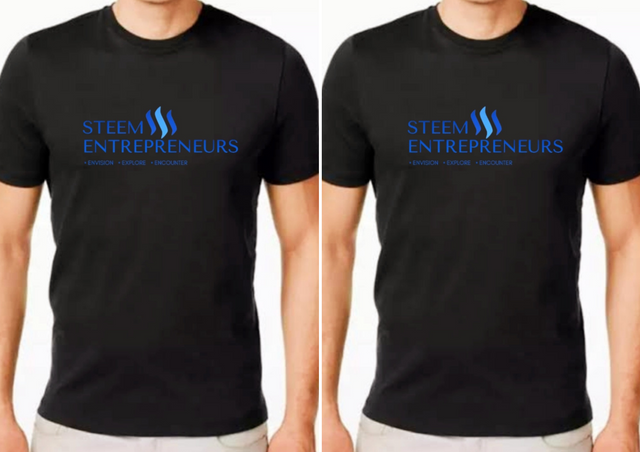 Black color
T-shirt model : Slim
Shirt Material : Cotton 24s
Design : According to the picture
We say thank you to steemian who has ordered the Steem Entrepreneurs Community T-shirt, if there are things that are not clear, you can ask in the comments column.
Terimakasih kami ucapkan kepada steemian yang sudah melakukan order Kaos Komunitas Steem Entrepreneurs, bila ada hal yang kurang jelas bisa ditanyakan di kolom komentar.
Cc : @steemcurator01 @pennsif